Cinema-wise, we think it was another very good year - and here's why.
Make 2019 extra special by catching any of these standouts that you may have missed.
In no particular order:
Rosie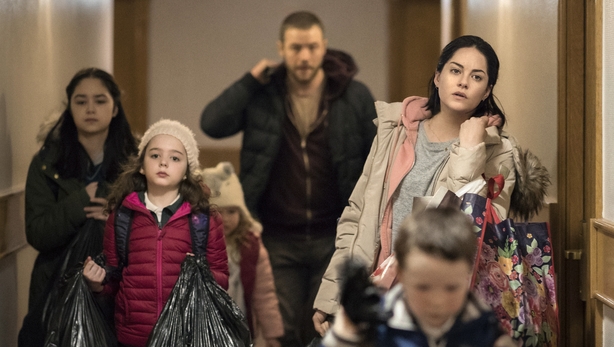 Sarah McIntyre says: "The profoundly moving, painfully topical drama Rosie shines a light on Dublin's homelessness crisis and how the system is failing families. Roddy Doyle's pared-back, effective script follows Rosie, her partner John Paul and their four young children over the course of a chaotic day-and- a-half. They find themselves without a home when their landlord decides to sell the house they've lived in for seven years and are struggling as they try to find temporary accommodation. While Rosie doesn't offer any easy solutions, it also isn't totally demoralising. There is hope, and love, which binds this family together." Read Sarah McIntyre's full review here.
Black Panther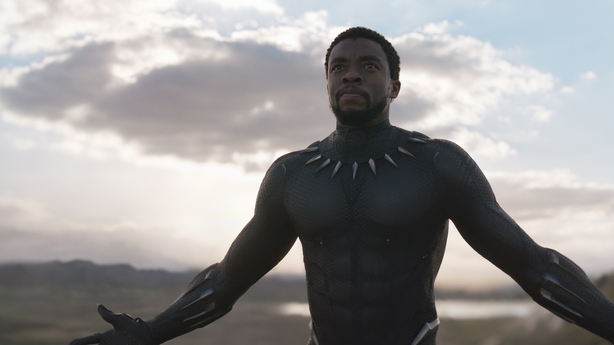 Sinead Brennan says: "It may be named Black Panther, but the film is very much an ensemble piece with enough action and social commentary to carve out a place as one of Marvel's better standalone offerings. The film looks great and there are some brilliant action set pieces and car chases to really get the adrenaline going, without it ever veering too far into the CGI-fatigue zone. Where the acting and action come to the fore, the script, and the way it weaves in issues like slavery, racism and colonialism, is also excellent. A rushed ending and some cheesy moments detract from the overall magic, as does a slightly inflated runtime. Don't let that put you off, though." Read Sinead Brennan's full review here.
The Shape of Water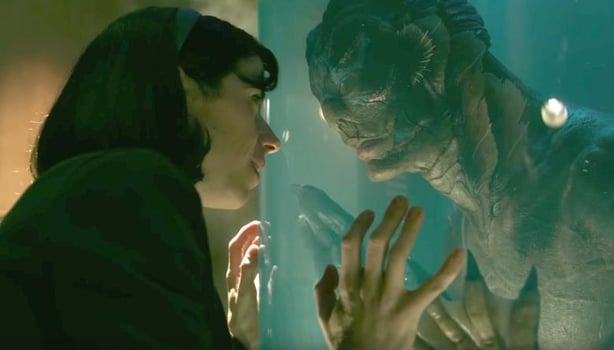 Laura Delaney says: "Guillermo del Toro's wildly imaginative adult fairytale is an opulently entertaining monster fable that is spectacularly stylised and perversely enchanting. Sally Hawkins leads an incredible ensemble and delivers a combination of vulnerability and vigour to her part, while Michael Shannon is a force to be reckoned with as the sadistic government agent, bringing well-sustained intensity throughout. As ever, Richard Jenkins is a class act, with Octavia Spencer and Michael Stuhlbarg just as special in their supporting roles. The Shape of Water floats to the top of 2018's best releases and will be anchored in viewers' minds long after the credits roll." Read Laura Delaney's full review here.
Sicilian Ghost Story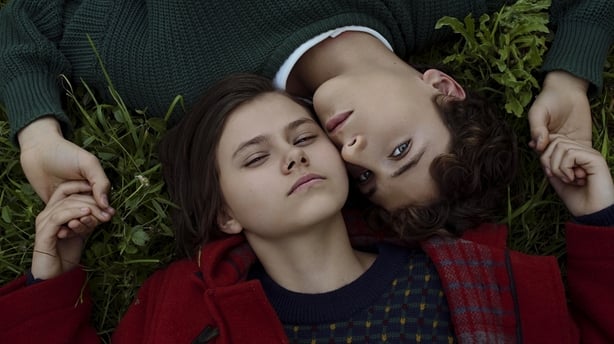 Paddy Kehoe says: "Giuseppe (Gaetano Fernandez) is the 13-year-old son of a mafia hitman who has renounced his past and is now cooperating with the police. Giuseppe is kidnapped and Luna (Julia Jedlikowska) - the girl with whom he has tentatively begun a relationship - is fiercely determined to track him down. Her quest, however, is not so simple, weaving in elements from dream and imagination, as the lines blur between reality and fantasy. There are distinct echoes, unconscious or otherwise, of Spanish director Victor Erice's brilliant film El Espiritu de la Colmena (The Spirit of the Beehive) here, not least in the adept blending of fantasy and reality. Sicilian Ghost Story is a modest work of cinematic genius from the writing-directing team of Fabio Grassadonia and Antonio Piazza, whose 2013 film Salvo showed such promise." Read Paddy Kehoe's full review here.
BlacKkKlansman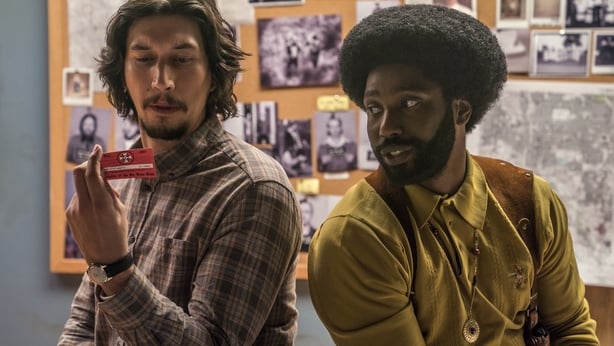 Alan Corr says: "Spike Lee has really found his mojo again with this thrill ride of a movie, based on the true story of how a young black police officer in Colorado went undercover and infiltrated the local chapter of the Klu Klux Klan in the 1970s. It's a fast-moving genre mash-up of the blaxploitation flicks of the era, a buddy cop movie (John David Washington and Adam Driver are great in the lead roles), and a savage satire of Trump's America. It may be set in the early Seventies, but Lee lets rip in a furious fusillade that makes repeated points about modern day USA with chilling accuracy." Read Alan Corr's full review here.
Widows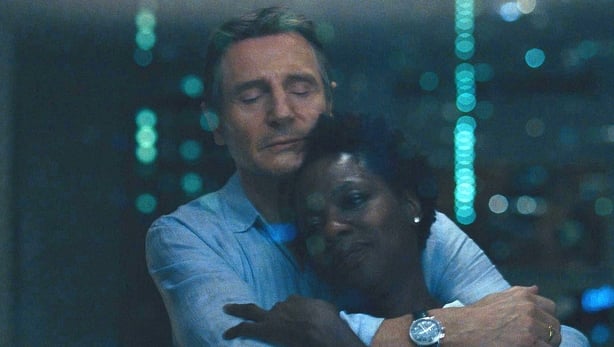 John Byrne says: "Director Steve McQueen takes a massive step into the mainstream with this pretty flawless film that's so much more than a heist movie. Widows is based on a 1980s UK TV crime-drama written by Lynda La Plante, best known for the classic Prime Suspect. The premise is straightforward: when a group of criminals are wiped out, their disparate and desperate widows embark on a major robbery. As well as the feminism at its core, there are subplots about politics, racism, trust and loyalty. I can't recall the last time I left a cinema feeling so satisfied." Read John Byrne's full review here.
Three Billboards Outside Ebbing, Missouri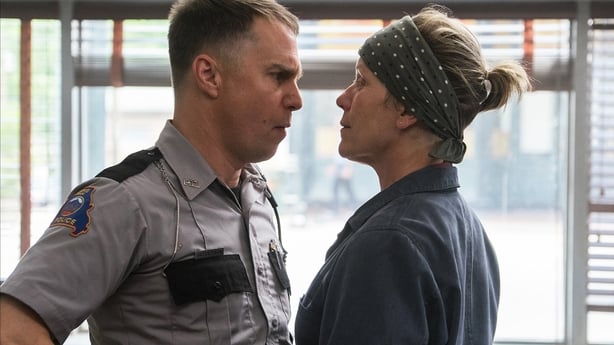 Sinead Brennan says: "Three Billboards... will make you feel deeply, laugh loudly and think hard, often in the space of one scene. Despite the gravity of the subject matter, there are more laughs to be had here than in most traditional comedies; Martin McDonagh's balancing act of dark humour and real human emotion paying off yet again, in a film that is geographically far removed from In Bruges, but shares much of its sensibility. Frances McDormand and Sam Rockwell's Oscar-winning performances are triumphs, and the supporting cast is ridiculously impressive. Middle America has rarely looked so vibrant on screen. An absolute must-see." Read Sinead Brennan's full review here.
Roma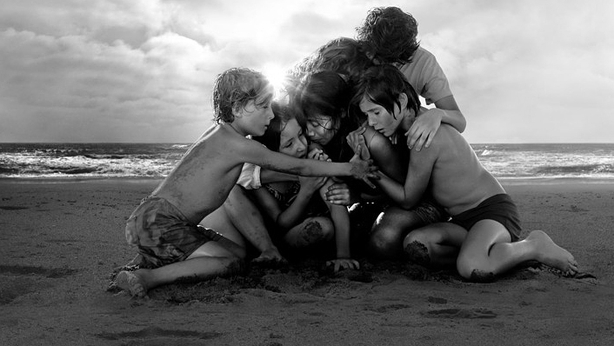 Harry Guerin says: "You'd really need to have a heart like a cement mixer to watch Roma and not feel that you've been touched in some way by director Alfonso Cuarón's storytelling and the light that shines in newcomer Yalitza Aparicio's awe-inspiring performance as Cleo - a housekeeper and hero-for-the-ages. Set in Mexico City in the 1970s, this black-and-white masterpiece has every emotion on the colour palette as we share in Cleo's life. While Cleo picks up the pieces when things - in every sense - come crashing down, Cuarón matches the narrative brilliance with technical bravura. Roma is a deep focus delight where not an inch of screen space is wasted. One to watch again and again, counting those blessings every time." Read Harry Guerin's full review here.
First Reformed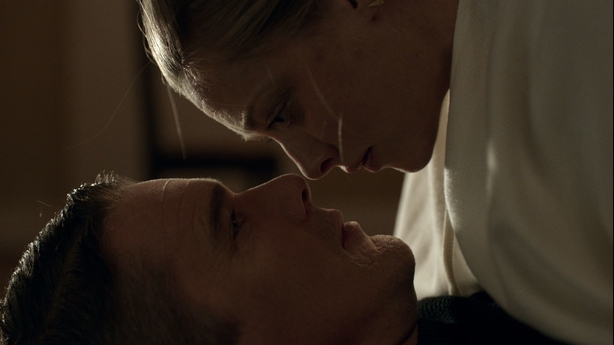 Sarah McIntyre says: "First Reformed is not for the fainthearted, but this raw, blistering, bleak and uncompromising drama raises important questions about faith and morality. Written and helmed by acclaimed screenwriter and director Paul Schrader, our central anti-hero is Reverend Ernst Toller (Ethan Hawke), a man of deteriorating mental and physical health following the death of his soldier son in Iraq and the subsequent breakdown of his marriage. It can be simply described as a 'faith-in-crisis drama', but it is so much more than that descriptor allows. The searing imagery, with each shot exquisitely framed, will be imprinted in my mind for a long time." Read Sarah McIntyre's full review here.
The Wild Pear Tree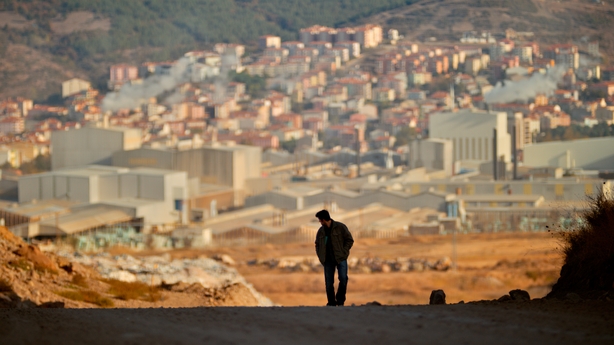 Paddy Kehoe says: "'We are misfits, solitary, misshapen,' according to the disillusioned young Sinan who is about to graduate from college in this astonishing Turkish feature, which is directed by Palme d'Or-winner Nuri Bilge Ceylan. In the course of its quiet trajectory, The Wild Pear Tree holds a mirror up to life and its endless struggle, its brief joys and inevitable sadness. Anyone who has ever attempted to write creatively will be moved by Sinan's dreams of becoming an author of note. Clearly he hopes that this will be achieved beyond his native Çanakkale, whose provincialism infuriates him - he is too familiar with the place and its perceived limitations, like many a youth who has left a small town. A masterpiece of cinema." Read Paddy Kehoe's full review here.
The Meeting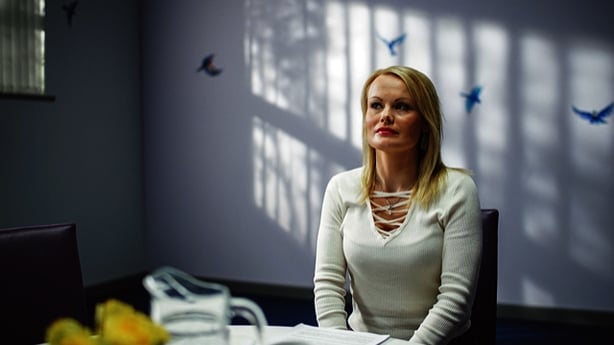 John Byrne says: "Alan Gilsenan's latest film is a tough but very rewarding watch. It tells the story of Ailbhe Griffith, a young Dublin woman who was heading home after a night out, and was brutally beaten and sexually assaulted. Her attacker was caught and sent to prison, but nine years later Ailbhe decided to meet her attacker. This is a dramatisation of that meeting, and what makes this film version of events truly remarkable is the fact that Ailbhe portrays herself." Read John Byrne's full review here.
A Quiet Place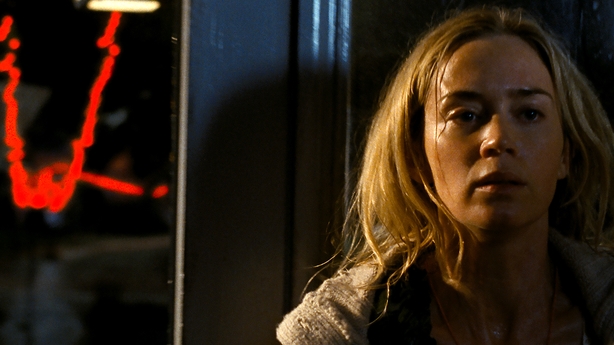 Harry Guerin says: "Emily Blunt and John Krasinski say that working together has always been on their bucket list as a couple. They certainly picked the right film. This foot-to-the-floor four-hander is proper old school when it comes to scares, but also makes sure that your emotional investment in the characters - mum, dad, kids - is huge. Get ready for an almighty cardiac workout in a thriller worth shouting about." Read Harry Guerin's full review here.
American Animals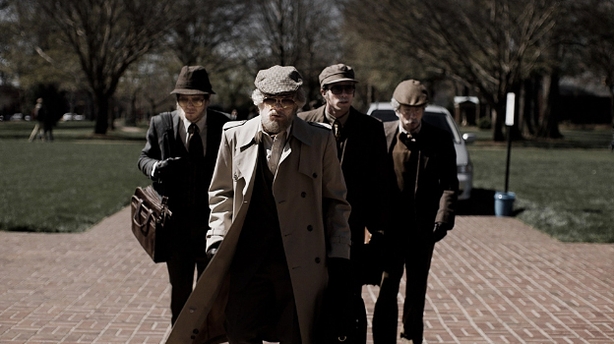 Laura Delaney says: "Documentary-maker Bart Layton's dramatic debut about a real-life botched robbery is wildly entertaining and a pure bonkers masterpiece. American Animals delivers a daringly original and snappy thriller outing without taking itself too seriously. It dissects a 2004 true-crime case that saw four college kids - Spencer (Barry Keoghan), Warren (Evan Peters), Eric (Jared Abrahamson) and Chas (Blake Jenner) - attempt to steal rare books from a small Kentucky university. The impeccably cast leading men, and their great comedic timing, make for an adrenaline-fuelled field trip. Keoghan steals the show as a talented visual artist who wants to "suffer" for his art, with his impressive blueprints and miniature models of the university adding to the ludicrous nature of the endeavour. The film is barking mad and has a lot of bite." Read Laura Delaney's full review here.
They Shall Not Grow Old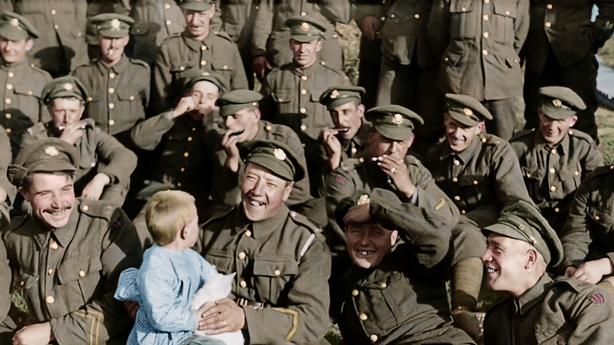 Alan Corr says: "Peter Jackson's documentary about life in the trenches of World War I is a technical wonder that gets to the heart of the sheer scale of a very human tragedy. The director of The Lord of the Rings trilogy has sorted through hours and hours of archive footage of the Great War and, along with a team of colourists and editors, has delivered what may be the definite film document of what life was like in the trenches for millions of men between 1914 and 1918. As a technical feat They Shall Not Grow Old bears comparison with Jackson's LOTR films, but it is the human story that will stay with you." Read Alan Corr's full review here.
Michael Inside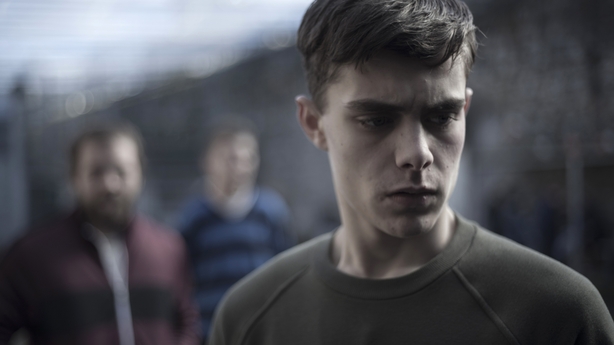 Harry Guerin says: "After celebrating creativity in Ballymun Lullaby and championing youth mental health in I Used to Live Here, writer-director Frank Berry turns his attention to the prison system as a gullible 18-year-old ends up behind bars on a three-month sentence. From that first knock on the door Michael (Dafhyd Flynn) ages by the minute. In a story of what happens when everything goes wrong, this three-hander across three generations does everything right, with superb performances from Dafhyd Flynn, Moe Dunford and Lalor Roddy. Behind the lens, Berry directs with the eye of a documentary maker but could show plenty of others a thing or two about keeping the tension in a drama from start to finish. You're sure of the questions that will be raised; your own answers less so." Read Harry Guerin's full review here.
Whitney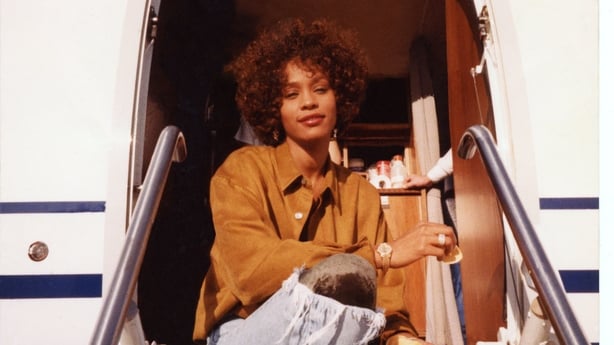 Sinead Brennan says: "Oscar-winning director Kevin Macdonald delves into the world of the enigmatic Whitney Houston in an emotional and insightful documentary that focuses not on the tabloid side of her fame, but on her talent and achievements, and the experiences that made her who she was. Whitney the documentary, Whitney the performer and Whitney the person, are all captivating, and this opportunity to become engrossed in the mystery of her world should not be missed." Read Sinead Brennan's full review here.
First Man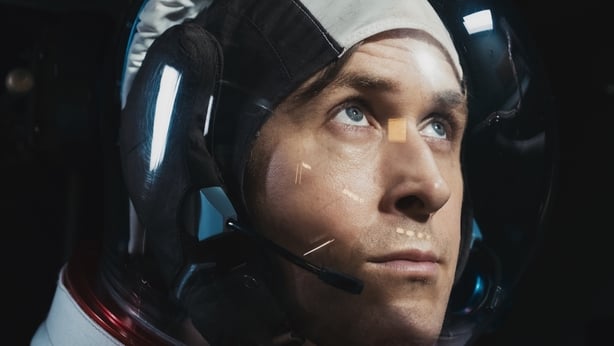 John Byrne says: "Ryan Gosling does a fantastic job as lunar-bound Everyman Neil Armstrong - a test pilot who becomes a member of the American space programme. It's a rather cerebral role, as Armstrong as portrayed is a troubled man of few words, struggling to come to terms with the death of his daughter. Claire Foy gets a little under-employed as his wife, Janet, but really, this docudrama is all about an obsession that ultimately became a reality in 1969. The space footage is particularly impressive, but it's the film's almost Bergmanesque approach that makes First Man such a rewarding experience, rather than a predictable exercise in mere flag-waving." Read John Byrne's full review here.
The Camino Voyage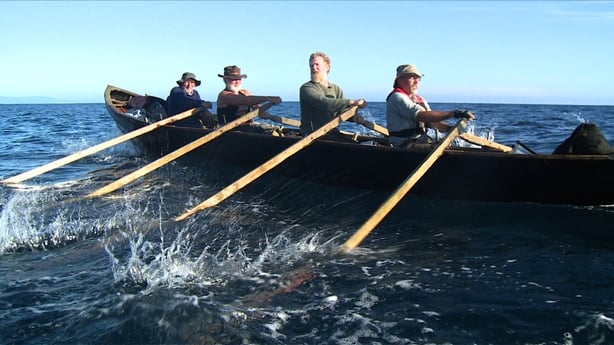 Paddy Kehoe says: "The Camino Voyagesees four comrades travelling by naomhóg or currach on the 2,500km sea journey to North-West Spain as they make their risky but spirited pilgrimage to the holy city of Santiago de Compostela. They are following the example of intrepid Irish pilgrims, who sailed centuries ago from Ireland to the city of A Coruña in North-West Spain prior to completing the final, dry-land leg of the Camino - which means 'the way' or 'the road' in Spanish - on foot to Santiago. A heartwarming documentary that should not be missed." Read Paddy Kehoe's full review here.
Spider-Man: Into the Spider-Verse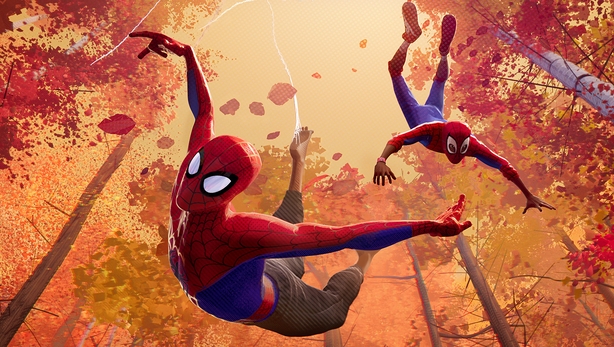 Alan Corr says: "These days, searching for new themes and stories in endless superhero movie franchises is a job for some kind of caped crusader itself. Kudos, then, to The Lego Movie and 22 Jump Street directors Phil Lord and Christopher Miller for their latest creation - a Spider-Man movie that does something different, sends up the whole sprawling world of superheroism, and delivers a feel good message movie all at the same time. Miles Morales (Shameik Moore) is our reluctant-but-super-fly hero, a talented teenager who ends up with Spidey powers - only to find he's not the only kid in town as Spider-Men, Women and even pigs arrive from alternate universes. Spider-Man: Into the Spider-Verse spins a wickedly good web." Read Alan Corr's full review here.
Mandy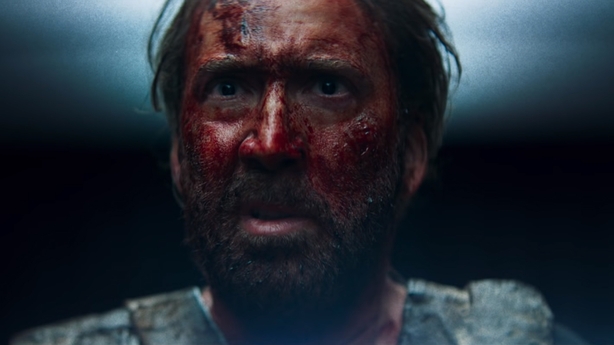 Sinead Brennan says: "Mandy sure is something. It took me a while to gather my thoughts after seeing Nicolas Cage's latest; the only thing I knew straight away was that I had definitely not been bored. I can't remember the last time a film has had that effect on me - I had no words. To give away too much of the story would be doing a great disservice - Mandy is something that should be entered into with as little knowledge as possible, and an open mind. It would be very easy to go into the film cynically picking flaws, but if you allow yourself to become immersed in the quasi-reality of the film, you are in for an experience." Read Sinead Brennan's full review here.
Phantom Thread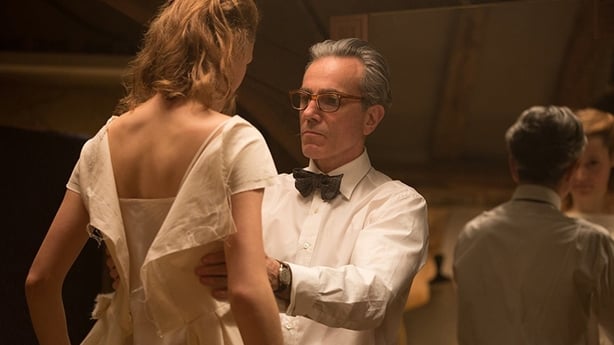 Laura Delaney says: "Daniel Day-Lewis' swan song is a wonderfully delirious and bewitching masterpiece. Phantom Thread is lurid and over-the-top, but each scene feels perfectly calibrated, and more like an exercise in style than a study in perception and perspective. The sumptuous visuals are perfectly sewn together with a delightfully offbeat script, which manages to avoid the pitfalls of sentiment, while Jonny Greenwood's haunting score makes for an intoxicating experience. The ending leads to more of an ironic fizzle than a grand climax, but director Paul Thomas Anderson's willingness to push the envelope and dive into the darkest aspects of this bonkers fable makes for a riotous cinematic experience." Read Laura Delaney's full review here.
In the Fade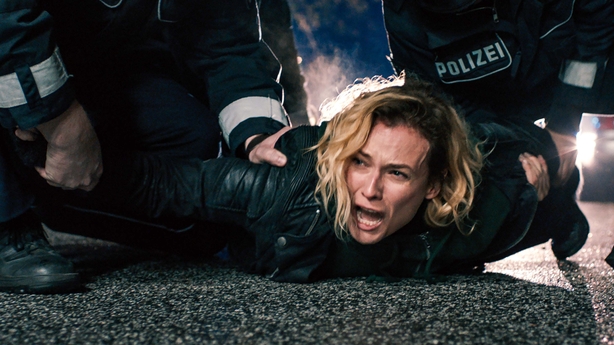 Sarah McIntyre says: "Diane Kruger gives it her all in this nauseatingly tense and gut-punchingly devastating drama. She takes on the role of a lifetime as Katja, a German woman consumed by grief after the deaths of her Kurdish husband Nuri (Numan Acar) and their young son Rocco in a racially-motivated nail bomb attack. The film is structured in three equally gripping and visceral sections in which it genre-hops from a study of grief to a courtroom drama, and finally a revenge thriller, all anchored by Kruger's powerhouse, can't-take-your-eyes-off-her performance." Read Sarah McIntyre's full review here.
Studio 54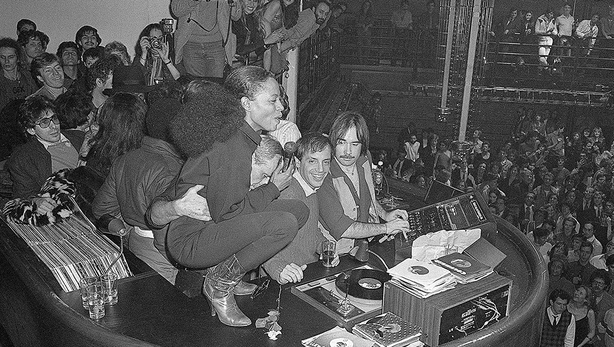 John Byrne says: "Steve Rubell and Ian Schrager were the visionaries behind legendary New York nightclub Studio 54 who, for a while in the late 1970s, seemed to have the entire population of NY clamouring to get in. Mixing interviews with an admirably candid Schrager (Rubell died in 1989) and other Studio insiders, this doc offers a fascinating insight into what happened. The historical footage is remarkable, and you really get a feel for the venue - not just in terms of its vibe of freedom and expression, but also in terms of the sheer audacity of Studio 54." Read John Byrne's full review here.
A Star Is Born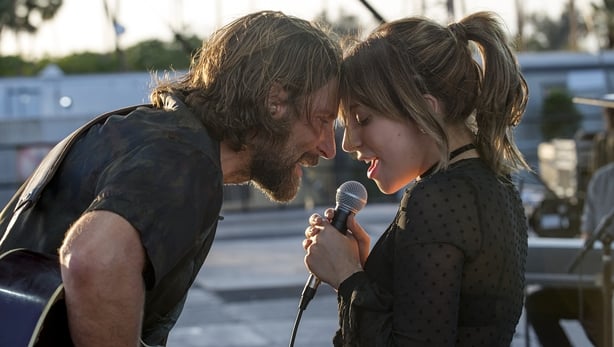 Harry Guerin says: "This is the best work Bradley Cooper has done as an actor since Silver Linings Playbook, and his directorial debut suggests the brightest of futures behind the lens. As for Lady Gaga, well, she steals the show. Their rollercoaster ride is the kind that mainstream movies rarely sell tickets for these days; one where the drama, music and romance are equals, not add-ons and you're left wanting more of all them. Onstage or off, Cooper plays worn-out music icon Jackson Maine to perfection, while Gaga's performance as aspiring singer-songwriter Ally brings to mind that great quote from David Bowie guitarist Carlos Alomar, about how the late legend was an actor who sang. It's that special." Read Harry Guerin's full review here.
The Rider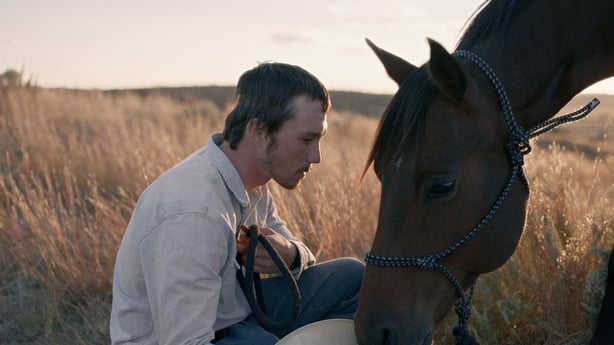 Paddy Kehoe says: "The Rider is, in the parlance, 'a small film', but given the mesmeric performance from Brady Jandreau as Brady Blackburn, we are talking a contender for Film of the Year. Brady is the horse trainer and legend of the rodeo circuit who we first meet taking stitches out of his own head with a knife... Young Jandreau gives a towering performance - broody, watchful, charismatic - and Chinese director Chloé Zhao makes sure that we too watch, absorbed by how Jandreau inhabits the role with such a sense of magnitude and breadth." Read Paddy Kehoe's full review here.
The Breadwinner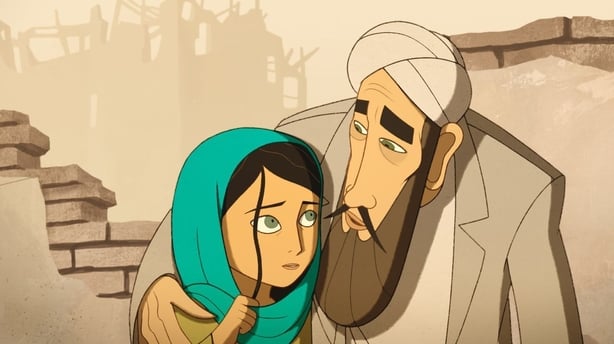 Laura Delaney says: "Just a couple of minutes into this empathetic and sophisticated animation from Kilkenny's Cartoon Saloon and you understand why their movie earned another Oscar nomination. Set in Kabul in 2000-1 - when women were banned from leaving their homes unless they were escorted by men, were forbidden from going to school, and when learned citizens were beaten for wanting to read and write - the inspiring animation gives viewers an insight into the injustice and repression of this totalitarian society. The voice work is superb throughout, including Toronto native Saara Chaudry who imbues the role of Parvana through warm sensibility that is naive, yet brutally honest. Music is key in the 93-minute running time, with the score by composer brothers Jeff Danna and Mychael Danna offering beautiful interludes of traditional Afghani music and instruments. Read Laura Delaney's full review here.
Leave No Trace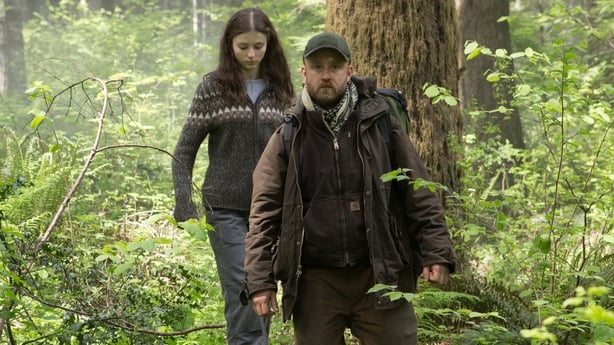 Sarah McIntyre says: "Directed by Debra Granik (Winter's Bone), Leave No Trace is a restrained, sensitive character study of a father and daughter who have chosen to live off the grid in a national park in Oregon. Will (Ben Foster), a quietly-but-deeply traumatised war veteran, has chosen to bring up his 13-year-old daughter Tom (Thomasin Harcourt McKenzie) separated from the rest of society. They, for the most part, live off the land in a state park, but when they are spotted one day and removed into the care of social services, they have to reassess their paths in life. A deeply affecting, unconventional and believable tale." Read Sarah McIntyre's full review here.
Hostiles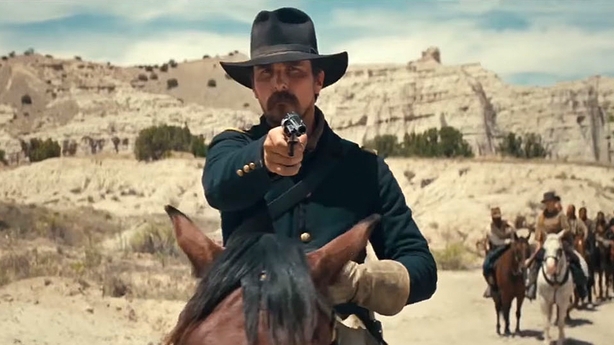 Harry Guerin says: "It's two from two for Christian Bale. Having done his bit to safeguard the Western with 2007's 3:10 to Yuma, he's back in the saddle again for Hostiles, an elegiac examination of one world becoming another, a cross-country odyssey of the soul and a white-knuckle story of the evil that men do. How there hasn't been more made of this film is a mystery, because it's as powerful and memorable as anything on screen in 2018. It's also, arguably, the most affecting work Bale has ever done in a role specifically written for him by his Out of the Furnace director Scott Cooper. You know it from the moment he puts those eyes on you." Read Harry Guerin's full review here.
Utøya: July 22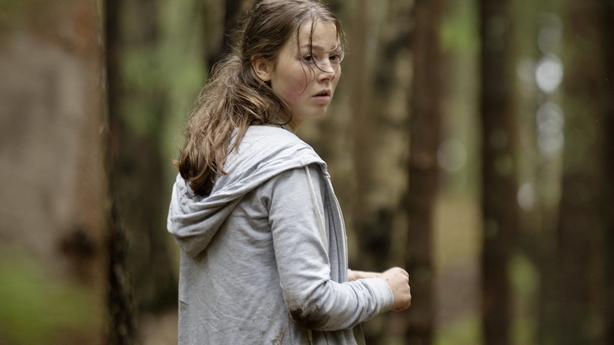 Paddy Kehoe says: "Fearful and moving, Utøya - July 22 is based on the massacre of 69 Norwegian Labour Youth members by lone gunman Anders Behring Breivik on the Norwegian island of the title, on July 22, 2011. Ninety-nine young people were seriously injured in the shooting, and hundreds were psychologically damaged. The focus in Utøya - July 22 is solely on the island where there were 564 people moving hither and thither around 5.30pm on that fateful day. Most of them were having fun at their holiday camp tent settlement, chilling out, slagging each other, chatting up, eating, drinking when Breivik began to shoot. Utøya - July 22 functions somehow as a documentary, in spite of its dramatic recreation of a recent event, and the scale and intensity of the collective trauma is evoked with astonishing, visceral power." Read Paddy Kehoe's full review here.
Lady Bird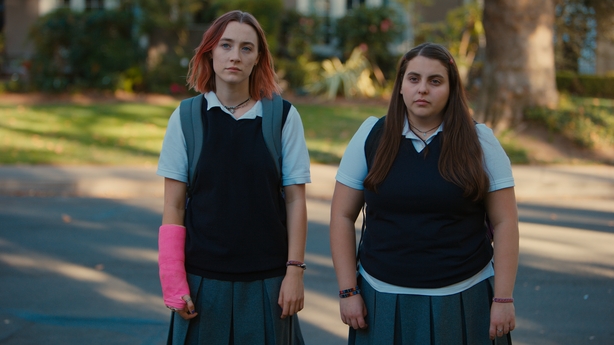 Alan Corr says: "In her second film as director, Greta Gerwig turns teen movie conventions on their head by telling this semi-autobiographical story of her own upbringing in Sacramento in a naturalistic way. Saoirse Ronan excels as Christine 'Lady Bird' McPherson, a precocious 17-year-old facing into her last year in high school and the adult world that awaits beyond. Lady Bird has big ideas about herself but she is constantly locked in battle with her weary mother Marion (a brilliant Laurie Metcalf) as she tries to navigate the waters of romance, school life, and, well, being a full-time intellectual in what she calls the "Midwest of California". It's a delightful feel-good drama with some very sharp edges that will be seen as a classic portrayal of the joys and agonies - but mostly agonies - of being a teenager." Read Alan Corr's full review here.