Well, that's film of the year sorted.
British director Steve McQueen (12 Years a Slave, Hunger) has taken a massive step into the centre of the mainstream with this pretty flawless flick that's much, much more than a heist movie.
Adapted by McQueen and Gone Girl author Gillian Flynn, Widows is based on a 1980s UK TV crime-drama of the same name, written by Lynda La Plante, best known for the classic British TV series Prime Suspect.
The basic premise is as straightforward as they come: a group of criminals are wiped out when a robbery goes wrong, leaving four of their disparate (and desperate) widows to pick up the pieces and go for the major robbery that the gang leader had planned.
But this is no Ocean's 8. Far from it. As well as the unspoken feminism at its core, there are subplots about politics, racism, trust and loyalty, offering that rarity in modern mainstream cinema: a film that works on pretty much every level.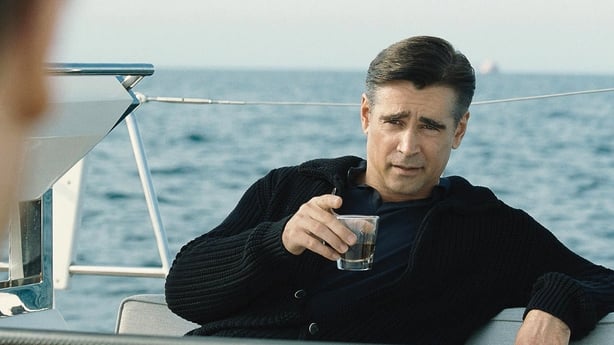 Viola Davis is in customary top form as Veronica Rawlins, widow to Liam Neeson's Harry, the gang boss. But hats off to fellow widows and unlikely thieves played by Michelle Rodriguez, Elizabeth Debicki and Cynthia Erivo, who all contribute strongly - especially Debicki, who's pitch-perfect as the abused Alice Gunner.
Widows also brings to mind master filmmaker Billy Wilder, as McQueen has stitched this layered story together with a skill and dexterity reminiscent of Wilder's many great movies. Indeed, Widows has to be considered a modern Film Noir as it reeks of that genre's gritty cynicism and boasts delightfully acerbic dialogue.
Sure, some of what happens is daft, but the same (and then some) could be said for Noir classics such as The Maltese Falcon and The Big Sleep. Never let the plot get in the way of a good story.
It looks superb, too, and there are some scenes that will educate and inspire many a budding filmmaker, such as when Colin Farrell's Jack Mulligan, an aspiring politician, has a conversation with his assistant during a journey between a poor part of town and his own, more affluent neighbourhood.
Whether you want a good yarn, a rollercoaster ride, a cinematic experience with quality acting, camera work, plot or pacing, Widows has something for everyone.
I can't recall the last time I left a cinema feeling so satisfied.
We need your consent to load this YouTube contentWe use YouTube to manage extra content that can set cookies on your device and collect data about your activity. Please review their details and accept them to load the content.Manage Preferences