It may be named Black Panther, but the film is very much an ensemble piece with enough action and social commentary to carve out a place as one of Marvel's better standalone offerings.
Returning to Wakanda to succeed his father as King, T'Challa (Boseman) must now protect and defend his nation, ensuring the safety of their vibranium stocks and the secrecy of their advanced technology and wealth.
To the outside world Wakanda is a nation in need of relief aid, but this is a carefully constructed facade in a bid to protect their resources from being plundered in the way many of their neighbouring countries have endured for centuries.
Watch Sinead Brennan's interview with Michael B. Jordan and Ryan Coogler:
We need your consent to load this rte-player contentWe use rte-player to manage extra content that can set cookies on your device and collect data about your activity. Please review their details and accept them to load the content.Manage Preferences
When some vibranium goes missing and a mysterious former special ops agent, Erik Killmonger (Jordan), starts to cause unrest in Wakanda, this is when the action really kicks in, but while the Black Panther is supposed to be the hero here, Boseman struggles to stand out from the crowd of badass women he surrounds himself with.
As a lead character he really takes a back seat, and is played with such seriousness that it's hard to engage with him, with the film's villain Erik Killmonger much more dynamic on screen.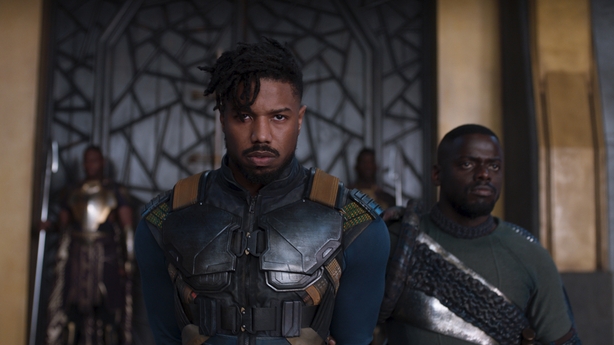 While his ideas are radical, Jordan plays the part with such conviction and heart that you can almost understand his motivations and beliefs.
Letitia Wright is another stand-out as T'Challa's younger sister Shuri, with the cast as a whole delivering across the board.
The film looks great and there are some brilliant action set pieces and car chases to really get the adrenaline going, without it ever veering too far into the CGI-fatigue zone.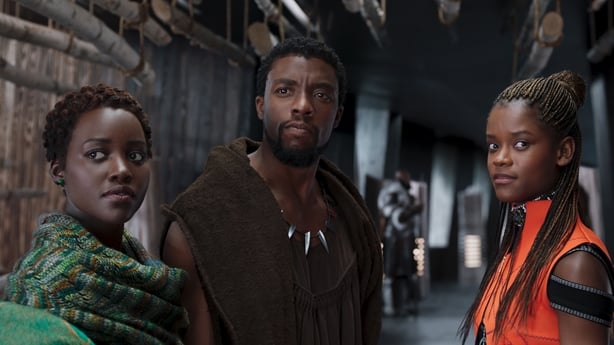 Where the acting and action come to the fore, the script, and the way it weaves in issues like slavery, racism and colonialism, is also excellent, with writer-director Coogler showing that he is a force to be reckoned with. And the soundtrack is just phenomenal - if only Kendrick Lamar could curate everything.
Though thoroughly enjoyable, and an important film in terms of representation and diversity, it is not without its flaws. A rushed ending and some cheesy moments detract from the overall magic, as does a slightly inflated runtime. Don't let that put you off though, it is very much worth a trip to the cinema to soak in on the big screen.
We need your consent to load this YouTube contentWe use YouTube to manage extra content that can set cookies on your device and collect data about your activity. Please review their details and accept them to load the content.Manage Preferences