kilkenny-based animation and film studio Cartoon Saloon has already given us two aesthetically breathtaking Oscar-nominated features in The Secret of Kells and Song of the Sea - and The Breadwinner is no different. In fact, in many ways it rises above them.
The mesmerising, youth-aimed movie is adapted from the award-winning novel by Canadian writer Deborah Ellis, (who also co-wrote the script), and centers on 11-year-old Parvana (voiced excellently by newcomer Saara Chaudry), who lives under extreme patriarchal rule in Kabul, Afghanistan.
Just a couple of minutes into this empathetic and sophisticated animation, you understand why the movie earned the Academy's attention.
Set in 2000-1 when women were banned from leaving their homes unless they were escorted by men, forbidden from going to school, and when learned citizens were beaten for wanting to read and write; the inspiring animation gives viewers an insight into the injustice and repression of this totalitarian society.
It's when Parvana's father (Ali Badshah), a former history teacher, gets arrested leaving his headstrong youngest daughter to save her impoverished family, that the movie develops a sense of soul which is rarely found it modern animation.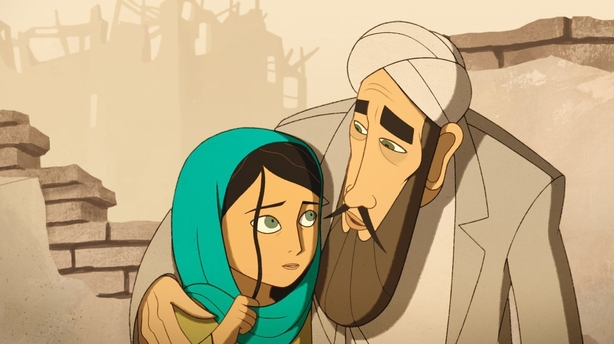 In a gut-wrenching scene, the young heroine's brave defiance sees her cutting off her hair and wrapping up in her deceased brother's clothes. From here, the viewer is welcomed with open arms into an embrace of colour and emotion.
Parvana's newfound freedom is signaled through innovative images dripping in bold dramatic tones, but we are constantly reminded that danger is always close by.
The childlike nature of the story is depicted through a parallel subplot via an elaborate folk tale about a boy who goes on a quest to vanquish a fearsome elephant king. This section is stunningly stylised, intricately rendered and gloriously trippy, but as captivating as those scenes are, at times it distracts from the hellish environment.
The film's greatest impact is achieved through its sharp structure which is lovingly assembled by Cork director Nora Twomey. The heartfelt story avoids patronising its audience, and connects on an emotional level through the characters' expressions, which are captured through digital design that mimic traditional cut-out animation.
"I wanted to make sure we honoured the complex nature of what we've come to understand in international relations and with the idea of conflict," Twomey told RTÉ Entertainment.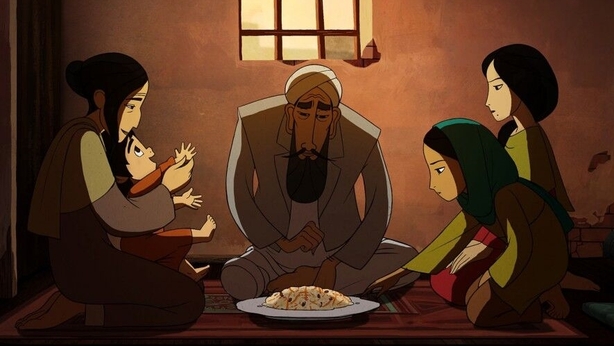 The voice work is superb throughout, including Toronto native Saara Chaudry who imbues the role of Parvana through warm sensibility that is naive, yet brutally honest.
Music is key in the 93-minute running with the score by composer brothers Jeff Danna and Mychael Danna offering beautiful interludes of traditional Afghani music and instruments.
"Stories have a tremendous power to bind people, to create empathy, to make people understand what you are going through wherever you are."
"It would be lovely to see this generation of children maybe look at things a little more deeply than my generation did," Twomey said. 
Indeed, The Breadwinner has all of the right ingredients to be examined in depth by schools in Ireland, and hopefully, one day, by every child around the world.
Laura Delaney 
We need your consent to load this YouTube contentWe use YouTube to manage extra content that can set cookies on your device and collect data about your activity. Please review their details and accept them to load the content.Manage Preferences