The profoundly moving, painfully topical drama Rosie shines a light on Dublin's homelessness crisis and how the system is failing families.
Roddy Doyle's pared back, effective script follows the titular Rosie (Sarah Greene), her partner John Paul (Moe Dunford) and their four young children, over the course of a chaotic day and a half.
They find themselves without a home when the landlord of the rented house they've lived in for seven years decides to sell the property. It's a situation that's sure to resonate with many people around the country.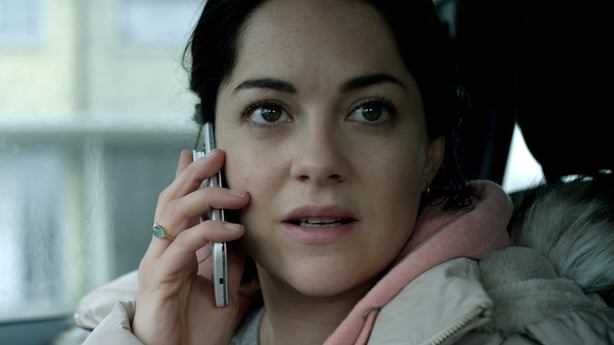 While John Paul is out working in a restaurant during the day, Rosie is tasked with finding their family of six temporary accommodation by ringing around a list of hotels provided by Dublin City Council. The chronic shortage of rooms in the city means she is met with refusal after refusal.
Alongside trying to find her family a place to stay for the night, Rosie must also ferry the kids, 13-year-old Kayleigh (Ellie O'Halloran), eight-year-old Millie (Ruby Dunne), six-year-old Alfie (Darragh McKenzie) and four-year-old Madison (Molly McCann), to their various schools, feed them and keep them entertained.
It's a daily grind made insurmountable by having no fixed abode. Most of their possessions are at a family member's house while the rest of their day-to-day essentials are packed into black plastic bags and stuffed into the boot of their car. Simple things like keeping up with the laundry, the kids' homework, or even bathroom trips are made challenging.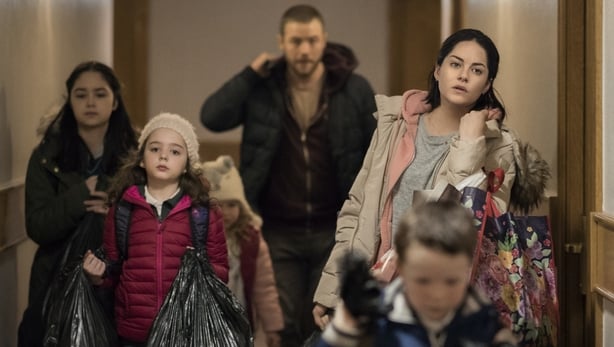 The oppressiveness of the vicious cycle this family have found themselves in grows as the film unfolds. A particularly heartbreaking sequence where they find themselves back at their old housing estate provides one of the film's most distressing moments.
There is a grim sense of reality in the portrayal of an open viewing. John Paul's excitement quickly turns to despondency when he arrives to a house in East Wall, finding it crawling with other enthusiastic parties, and is told by the estate agent that the house "isn't really suitable for a family". The feeling will be sickeningly familiar to those who have experienced the crushing competitiveness of Dublin's rental market.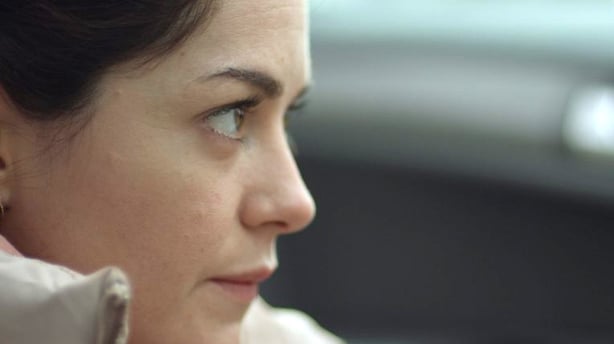 The film is imbued with a constant state of flux and stress, with director Paddy Breathnach shooting many of the scenes inside their car, which adds to a sense of claustrophobia, and opting for a lot of shaky, hand-held camera shots to give it a feeling of intimacy.
The acting across the board is flawless, lending an unshakable feeling of realism to the film. The young actors provide easy, naturalistic performances and Dunford is excellent as the dependable, supportive father, but it is Greene who is spellbinding as Rosie, a strong, loving mother who is grappling with an increasingly desperate situation.
While Rosie doesn't offer any easy solutions, it also isn't totally demoralizing. There is hope, and love, which binds this family together.
An essential watch.
Watch our interview with Sarah Greene and Moe Dunford below.
We need your consent to load this rte-player contentWe use rte-player to manage extra content that can set cookies on your device and collect data about your activity. Please review their details and accept them to load the content.Manage Preferences
Rosie is out in cinemas on October 12.
We need your consent to load this YouTube contentWe use YouTube to manage extra content that can set cookies on your device and collect data about your activity. Please review their details and accept them to load the content.Manage Preferences