Irish writer Roddy Doyle, who penned the script for the new drama Rosie which tackles the homeless crisis in Ireland, says he would "much rather the story wasn't there" but that he hopes the film will draw attention to the issue.
The film from Viva director Paddy Breathnach tells the story of a mother trying to protect her family after their landlord sells their rented home and they become homeless.
Over 36 hours, Rosie (Sarah Greene) and her partner John Paul (Moe Dunford) strive to find somewhere to stay while shielding their four young children from the reality of the situation around them.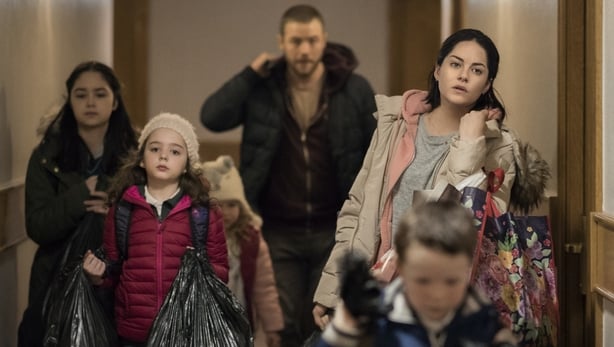 Speaking to RTÉ Entertainnment, novelist and screenwriter Doyle said he hopes the story will draw attention to the homeless crisis.
"That's one of the reasons I wrote it to be honest", he said. "I don't usually tend to think about consequences when I write.
"As a citizen I'd much rather the story wasn't there. When I began to write it, if by some miracle the government and society had decided to intervene and stop this problem, I'd be thinking there's no story anymore.
"But I'd be happy to say there's no story anymore, but unfortunately there is and there still will be when the film comes out.
"And I'm not naïve enough to think that there won't be a story there a year later. But if it makes anybody feel closer to the problem, good. That's as much as I would hope."
Doyle got the inspiration for Rosie while listening to the radio in October 2016. A woman was speaking to RTÉ News about trying to find somewhere to stay the night before.
"She said her partner couldn't help as he was at work. I thought, this is an interesting twist and something that would make us all identify", Doyle explained.
"During the few years after the boom you realised that an awful lot of people that you know are a pay package away from destitution.
"Here is a family that ironically, the father was going out to work in that traditional way, and yet they can't afford anywhere to live.
"I thought 'there's a story here, I'll follow that woman for a limited period'".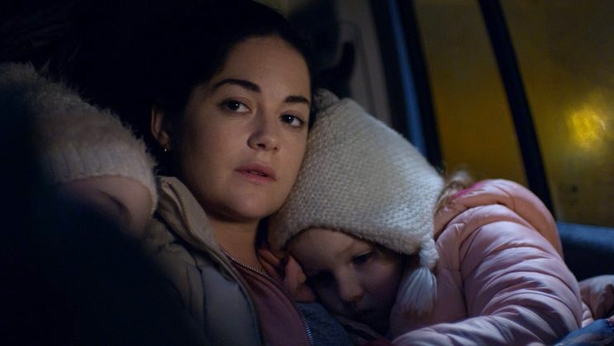 His script follows a young mother over 36 hours as she tries to keep her children's lives intact as they struggle to adjust to not having a home to live in.
Doyle says he drew inspiration from his own life in the story.
"I was just thinking back to the time when my now adult children were small, and you'd be herding them like mice, from one corner to another corner and using that to give the energy to the story, not imagining myself as homeless but imagining myself in that predicament", he said.
He added that it was "very satisfying" to see the story brought to life in the film.
"Writing is such an abstract thing in many ways and certainly such a private thing, I work on my own, pure form of self-employment, no boss. The film exists because I thought it up and then you arrive and see the consequences of it", he said.
Rosie was warmly received when it made its world premiere at the Toronto International Film Festival in September. It will be released in cinemas in Ireland on October 12.
We need your consent to load this YouTube contentWe use YouTube to manage extra content that can set cookies on your device and collect data about your activity. Please review their details and accept them to load the content.Manage Preferences