Fabio Grassadonia and Antonio Piazza's masterful, eerie film, Sicilian Ghost Story, is a Mafia-fused slow burner which skilfully weds fantasy and reality, as a young boy goes missing in Sicily.
Sicilian Ghost Story's modus operandi is long panning shots of the hilly landscape, carefully framed images of woodland creatures, a rat in the forest, hovering birds and meticulously observed studies of the human subjects concerned.
Giuseppe (Gaetano Fernandez) is the 13-year-old son of a mafia hit-man who has renounced his past and is now cooperating with the police. Giuseppe is kidnapped and Luna (Julia Jedlikowska), the girl with whom he has tentatively begun a relationship, is fiercely determined to track him down. Her quest however is not so simple, weaving in elements from dream and imagination, as the lines blur between reality and fantasy.
It's a slow exposition that leaves plenty of time for the study of expressions, be it Luna and Giuseppe and their reactions to what occurs, or Luna's parents, how each of them registers emotion. Pain seeps into almost every frame, there is tension and fear in the locality, linked to mafia activities.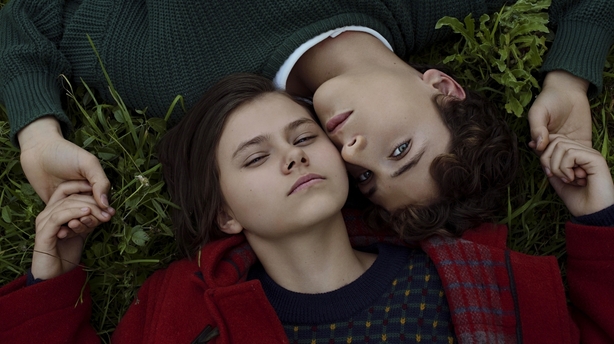 Meanwhile, the forest in which much of the action takes place is like a metaphor for occlusion, for opacity and the lack of clues to Giuseppe's disappearance. Can anyone be trusted, including the police? Can Luna force people to take her seriously and help her find her young lover? At one stage, she and her schoolgirl pal dye their hair a kind of electric blue and hand out fliers in the street. They show local shoppers Giuseppe's photograph and ask them if they have seen him but the locals back off with a kind of subdued horror or remain indifferent.
In this way the film is also about a girl showing her mettle, learning to be fiercely independent, however uncomfortable this may be for her parents, as she tries to defy the crime gangs in her own way. Her behaviour at home and at school is increasingly rebellious but it also has to be taken seriously as a boy is missing.
Luna's repressive mother is incensed and makes her daughter cut off the offending blue hair, her father is more indulgent, he tries to cut his daughter some slack. She is clearly daddy's girl, they go fishing by a tranquil lake together but such tranquil scenes are in short supply.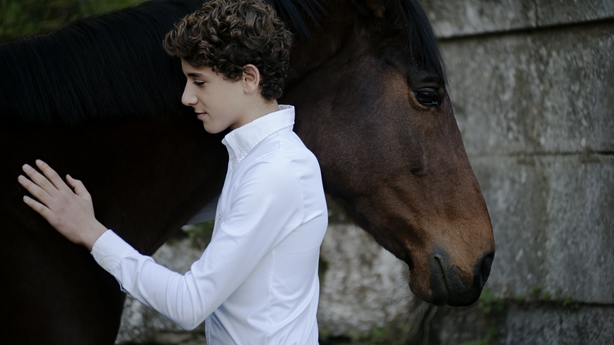 All the time, the brute facts are threaded skillfully through the imaginations of Giuseppe and Luna who are seen to almost will into being the desired reunion, against the odds. Letters appear to magically pass between them, missives which mysteriously reach young Giuseppe in his captive state, chained, half-starved, brutalised, but kept alive for his value. As long as his father acts as supergrass, Giuseppe will not be set free.
There are distinct echoes, unconscious or otherwise of Spanish director Victor Erice's brilliant film El Espiritu de la Colmena (Spirit of the Beehive) not least in the adept blending of fantasy and reality. While there are hallucinatory elements which are integral to the story, there is at the same time a curiously rugged cinematic artistry about the film which is in Italian with English subtitles.
Sicilian Ghost Story is a work of cinematic genius displaying sure hands from the writing-directing team of Grassadonia and Piazza, whose 2013 film Salvo showed such promise.