We just never know where we're going to run into angels in this life - a bus, a waiting room or, in this case, a cinema.
That may all sound a bit too soft for some, but you'd really need to have a heart like a cement mixer to watch Roma and not feel that you've been touched in some way by director Alfonso Cuarón's (Gravity, Y Tu Mamá También) storytelling and the light that shines in newcomer Yalitza Aparicio's awe-inspiring performance as hero-for-the-ages Cleo.
This is one present that must be opened before December 25.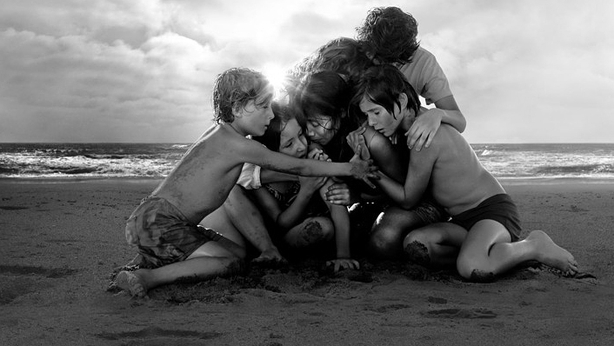 Set in Mexico City in the 1970s, this black-and-white masterpiece has every emotion on the colour palette as we share in Cleo's life.
She is the lynchpin of a well-to-do family - not the mother, the housekeeper. Looking after the four children (and the two grown-up ones), Cleo's kindness is the glue in all their lives. But whether it's the passing of a plate or sitting on the floor while they watch TV, she is never allowed to forget her place.
With the spell cast from the first minute as Cleo washes down a floor while a plane flies overheard, Cuarón mines his own memories of growing up - the film is dedicated to his childhood nanny Liboria 'Libo' Rodriguez - and strikes gold in every scene and situation. Whether you're watching on the big screen or at home on Netflix, there really should be a 'Genius at Work' sign hanging on the door.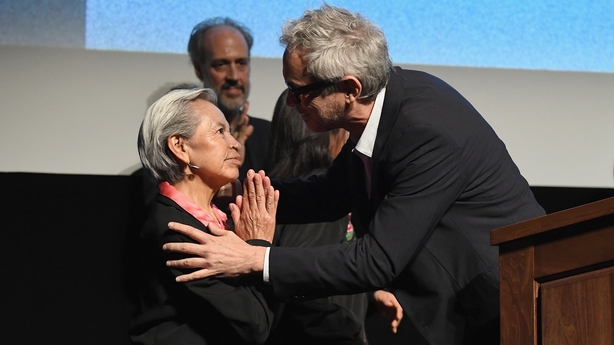 As Cleo picks up the pieces when things - in every sense - come crashing down, Cuarón matches the narrative brilliance with technical bravura. Roma is a deep focus delight where not an inch of screen space is wasted. From the price tag on a pram in the background, the graffiti on a wall or an oil rig on the horizon, there is as much going on politically as personally. And there's never a second where you're not worrying what it will all mean for Cleo.
Aparicio had never acted before taking on the role and that raw talent makes her mastery of character all the more remarkable - if ever a film proved that the camera can read minds it's Roma. Hopefully we'll be seeing a lot more of her, with Oscar night a great place to start.
One to watch again and again, counting those blessings every time.
We need your consent to load this YouTube contentWe use YouTube to manage extra content that can set cookies on your device and collect data about your activity. Please review their details and accept them to load the content.Manage Preferences
Roma is on Netflix from December 14 and is also screening at The Light House Cinema, Dublin and Pálás, Galway