Diane Kruger gives it her all in this nauseatingly tense and gut-punchingly devastating drama.
Written and directed by Fatih Akin, In the Fade sees Kruger take on the role of a lifetime as Katja, a German woman consumed by grief after the deaths of her Kurdish husband Nuri (Numan Acar) and their young son Rocco in a racially-motivated nail bomb attack.
The film is structured in three equally gripping and visceral sections in which it genre-hops from a study of grief to a courtroom drama, and finally a revenge thriller, all anchored by Kruger's powerhouse, can't-take-your-eyes-off-her performance.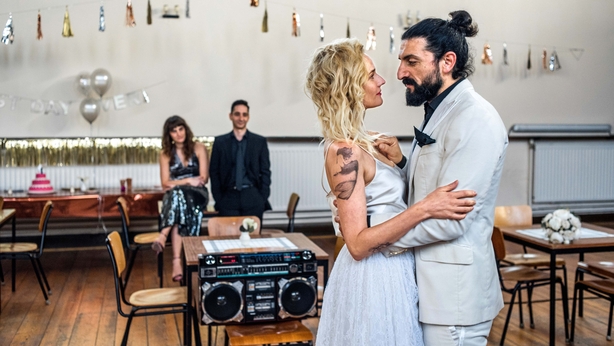 The triumphant opening scenes, atmospherically captured with home-movie style wobbly camerawork, see Katja and Nuri, a convicted drug dealer, tie the knot while he is still in prison.
Fast forwarding to the present day, Nuri has gone on the straight and narrow, opening his own tax business along with Katja as a bookkeeper. The couple have created a stable and loving home for their empathetic and imaginative young son.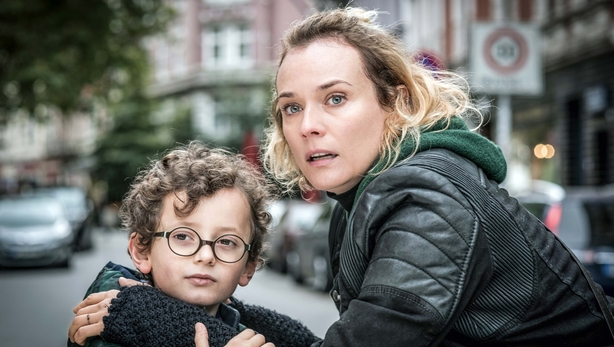 Their playful, loving family life is communicated deftly in the opening scenes as Katja drops Rocco off at Nuri's office before she heads to meet a friend for a spa date. When she returns to collect them later that day, she discovers that the road has been blocked off due to an incident. The sickening, world-shattering realisation that her husband and son have been killed in the attack is depicted in unflinching, horrifying detail.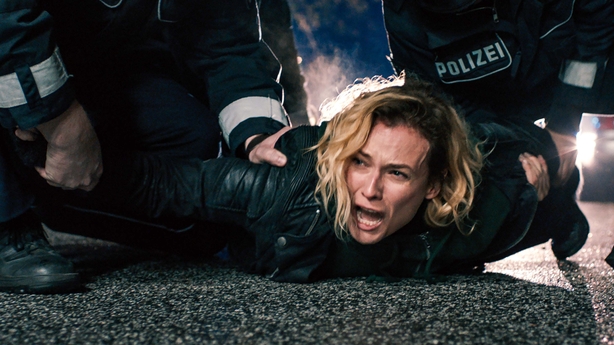 Katja instinctively believes that neo-Nazis carried out the attack, but she comes up against the prejudices of the police, and even her own family, who presume it was down to Nuri's drug-dealing past. She resolves to clear her husband's name and get vengeance for the crimes committed against them.
In the Fade is a moving, almost flawless - the bombers and defence lawyer are thinly drawn - and deeply unsettling piece of work that is troublingly relevant, given the recent rise in far-right, fascist ideology.