Inventive and wildly eccentric, this animated take on Spidey is one of the best superhero flicks in years
These days, searching for new themes and stories in endless superhero movie franchises is a job for some kind of caped crusader itself.
Alan Corr talks to Spider-Man: Into the Spider-Verse writer Phil Lord and producer Christopher Miller
Overkill and saturation point reached several times over, even the most dedicated Marvel fans must be feeling jaded (Spider-Man: Homecoming was only released last year, Venom only a few months ago) so kudos to The Lego Movie and 22 Jump Street directors Phil Lord and Christopher Miller for their latest creation - a Spider-Man movie that does something different, sends up the whole sprawling world of super heroism, and delivers a feel-good message movie all at the same time.
And unlike so many superhero movies, Spider-Man: Into the Spider-Verse looks and feels like the viewer is actually stepping into a moving comic book. It embraces the variation on a theme with style and wit.
Having first appeared as a comic-book character in 2011, our reluctant but super fly hero Miles Morales (Shameik Moore) has been given his own movie. He's an Afro-Latino teenager who has just started at a school for gifted children in Brooklyn. He lives at home with his highly-principled policeman father (Brian Tyree Henry) and his take no BS mother. But he is also drawn to his flawed Uncle Aaron (Mahershala Ali), a man whose criminal past has not been completely forsaken.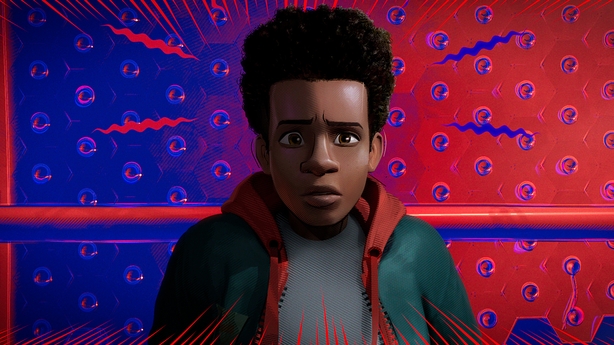 One night, Miles is bitten by ye olde freaky arachnid and begins to notice physical changes that cannot be explained away by mere puberty. Then fatefully, he runs into Spider-Man himself (voiced by Jake Johnson), however, this is no lean Tobey Maguire or Tom Hollander type; Spidey is now a paunchy, out-of-shape fatalist who has been ground down by life's swings and roundabouts but mostly swings.
Meanwhile, powerful New York businessman Kingpin (voiced with relish by Liev Schreiber), has some truly nefarious plans for the city. He's one of the most compelling characters in a movie full of them, a hulking block of black whose sheer physical size threatens to blot out the gothic architecture downtown in more ways than one.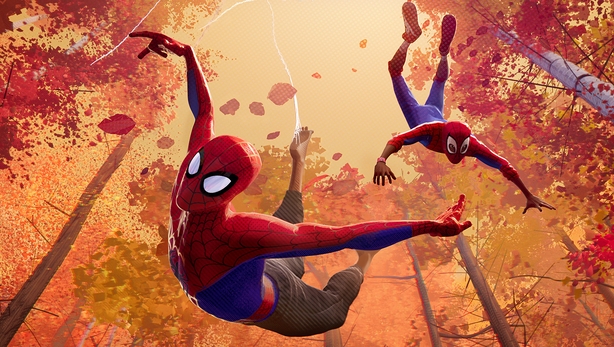 In a bid to alter events after losing his family, he tries to open a portal to another dimension but accidently lets loose a whole series of alternate Spider-Men, and women (uber cool Gwen Stacy voiced by Hailee Steinfeld and anime character Peni Parker), the Looney Tunes-like Spider-Ham (Peter Porker), and in a truly inspired touch, a Chandleresque Spider-noir voiced by Nicolas Cage.
Unhindered by the production and scripting constraints of a feature film, Lord and Miller are free to explore some of the more far out flights of fancy of comic books. The animation here is superb; New York has never looked more cinematic and those parallel universes have a vertiginous psychedelic quality that is never less than eye-popping and engaging - a kind of head-on collision between 2D comic-book art and 3D movie making.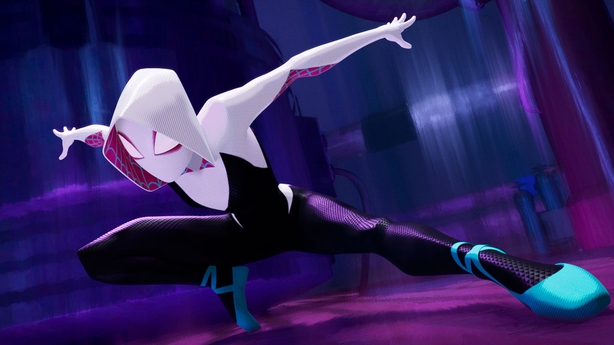 Away from the alternate universes and spectacular showdowns, there is also a very human and believable story about growing up, parenting, and fitting in, all done with flair and humour as well as some genuinely touching dialogue.
Mischievous, irreverent and eccentric, and beautifully made, this is one superhero movie that deserves several sequels.
Alan Corr @corralan