Directed by Debra Granik (Winter's Bone), and co-written with her frequent collaborator Anne Rossellini, Leave No Trace is a restrained, sensitive character study of a father and daughter who have chosen to live off the grid in a national park in Oregon.
Will (Ben Foster), a quietly but deeply traumatised war veteran, has chosen to bring up his 13-year-old daughter Tom (Thomasin Harcourt McKenzie) separated from the rest of society. They, for the most part, live off the land in a state park, changing camp frequently and practicing military-style drills to remain undercover.
Theirs is a physically taxing but spiritually peaceful existence. They read books, play chess, catch rainwater to drink, forage for food and spark fires with a flint and steel. Their self-sufficient, survivalist way of life is buoyed by occasional hikes to Portland where Will procures his PTSD medication and then sells it to fellow veterans on the black market in order to buy extra food supplies.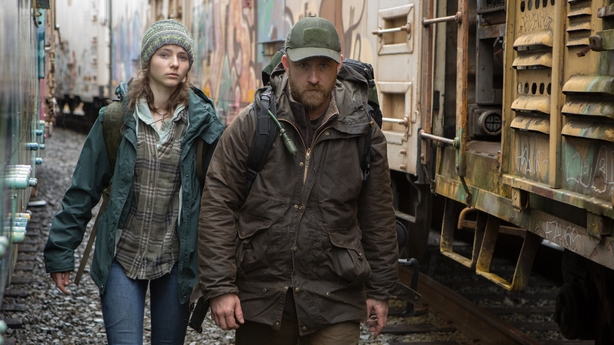 This unconventional situation is turned on its head one day when Tom is spotted by a hiker who alerts the authorities.
They are forcibly removed from the woods and placed in the care of social services, where Will's uncomfortable relationship with the outside world is magnified. Despite being housed in a pleasant bungalow on the land of a farmer who takes pity on their predicament, they both struggle to adjust to their newfound immersion in society. Will is more reluctant to give life in the real world a try, while Tom becomes slowly tempted by the benefits of living in a community.
The film is steadfastly humane, never succumbing to stereotypes for any of the people Will and Tom meet on their journey, and highlighting the small kindnesses of strangers.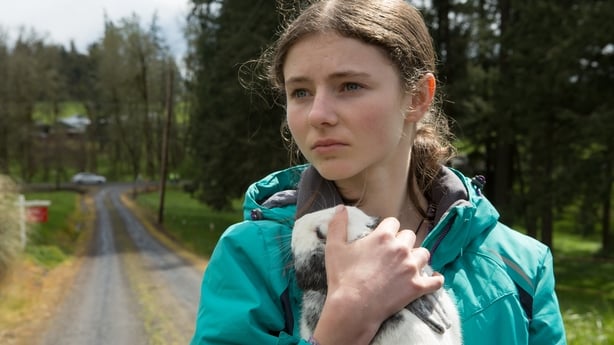 It hinges on the muted, wholly believable performances of Foster and newcomer McKenzie. Foster's Will may be an unusual, some might say irresponsible, parent, but Granik portrays his struggle with care and empathy.
McKenzie is equally nuanced in her depiction of Tom, a wise, obedient and caring young teen who is just beginning to find her own path in life. Their unshowy performances elevate this Leave No Trace to greatness.
Granik's style of storytelling is as unconventional as this family's existence, and while the meandering pace, which doesn't create any sense of urgency, may be a bit slow for some viewers, this is a richly drawn and rewarding film that stays with you.
Sarah McIntyre
We need your consent to load this YouTube contentWe use YouTube to manage extra content that can set cookies on your device and collect data about your activity. Please review their details and accept them to load the content.Manage Preferences