First Reformed is not for the faint hearted, but this raw, blistering, bleak and uncompromising drama raises important questions about faith and morality.
Written and helmed by acclaimed screenwriter and director Paul Schrader (Taxi Driver, Raging Bull, The Last Temptation of Christ), our central anti-hero is Reverend Ernst Toller (Ethan Hawke), a man of deteriorating mental and physical health following the death of his soldier son in Iraq and the subsequent breakdown of his marriage.
He seeks solace at the bottom of a whiskey bottle and writes down his darkest thoughts in a nightly journal that Hawke narrates throughout the film in increasingly gravelly tones.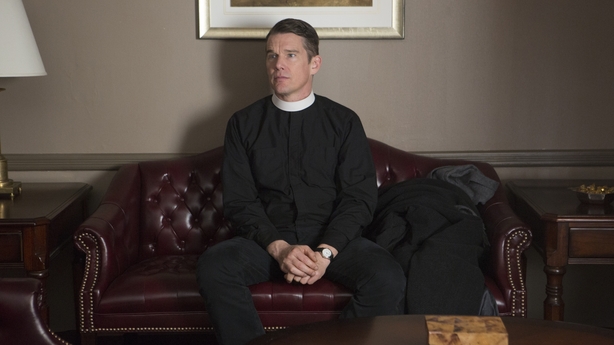 The reverend presides over a stark wooden church in upstate New York that has major historical significance but not much in the way of Sunday worshippers. While he preaches to a meagre congregation, crowds pile in to the nearby megachurch Abundant Life that is run by the amicable but businesslike Pastor Jeffers (Cedric Kyles).
Toller's life takes an unprecedented turn when one of his loyal parishioners, a pregnant young woman called Mary (Amanda Seyfried), reaches out to him and beseeches him to talk to her husband Michael (Philip Ettinger), a radical environmentalist suffering from severe depression and questioning the morality of bringing a child into this world.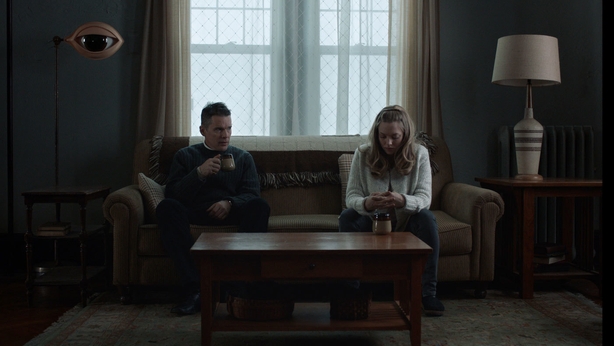 Their meeting turns into a sharp exchange of views that leave Toller feeling more alive than he has in a long time and triggers unforseen consequences in all of their lives.
First Reformed can be simply described as a 'faith-in-crisis drama' but it is so much more than that descriptor allows. Schrader takes the film in unexpected and challenging directions as it progresses, in ways that will likely divide audiences. Although it is predominantly solemn and intense, there are brief moments of black humour dotted throughout.
Hawke is flawless as the austere and remote reverend, depicting his silent, pursed-lipped fury with ease, while Seyfried provides much of the film's warmth and heart.
The searing imagery, with each shot exquisitely framed, will be imprinted in my mind for a long time. A difficult but worthy film that is about as far away from usual summer fare as you could imagine.
We need your consent to load this YouTube contentWe use YouTube to manage extra content that can set cookies on your device and collect data about your activity. Please review their details and accept them to load the content.Manage Preferences