Edition 197 of Century Ireland with all the news from 100 years ago.
The main stories include:

Carson steps down but urges new Ulster parliament to serve the whole community
James Craig appointed Ulster Unionist leader
Belfast, 5 Feb 1921
With a new parliament in Belfast set to launch later this year, the leadership of the Ulster Unionist Party has transferred from Sir Edward Carson to Sir James Craig.
Accused 'Bloody Sunday' assassins appear in court
Dublin, 3 Feb 1921
Several men have been brought before courts martial for their alleged involvement in the events of the morning of 21 November 1920 in Dublin.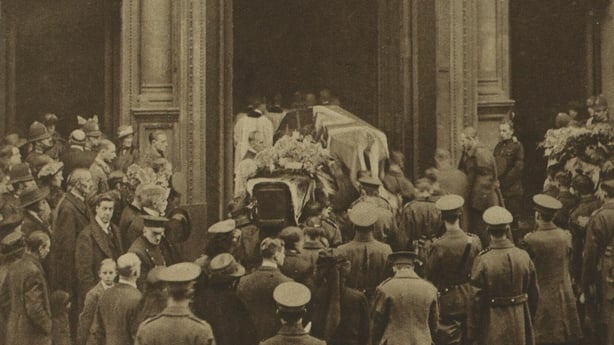 Illustrated London News [London, England], 4 December 1920
The coffins of some of the catholic victims of 'Bloody Sunday' morning being carried into Westminster Cathedral in London.
50,000 Dubliners unemployed due to 'selfishness' of public bodies
Dublin, 29 January 1921
50,000 people are now unemployed in Dublin, of which 8,000 are ex-servicemen.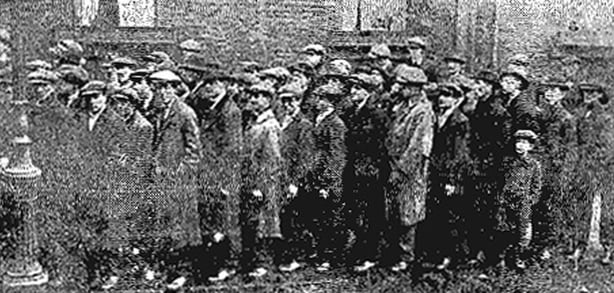 Freeman's Journal, 27 January 1921
Queue waiting outside the Mansion House in Dublin on 26 January waiting to be admitted into the public meeting on the unemployment crisis in the city.
Crown forces capture ambushers in Cork and destroy Pearse home in Dublin
Cork, 1 February 1921
Crown forces in Cork have captured an IRA ambush party on the Macroom Road, between Coachford and Dripsey.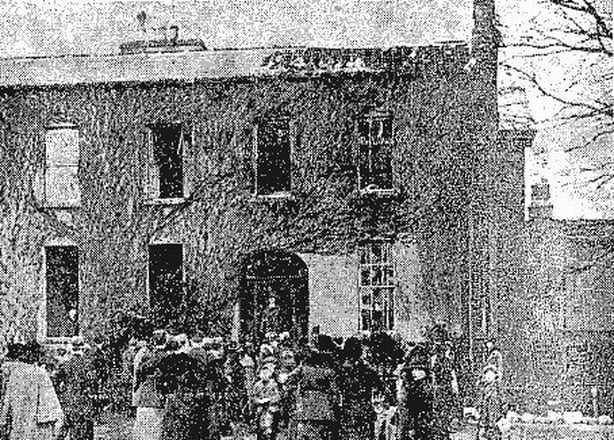 Freeman's Journal, 31 January 1921
The ruins of Cullenswood House.
Fears of mass official executions as Kerryman shot for possession of a revolver
Cork, 3 February 1921
Cornelius Murphy, of Rathmore, Co. Kerry, has been executed in Victoria Barracks in Cork City.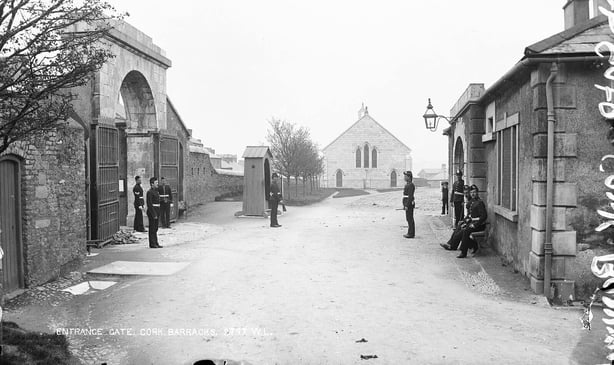 National Library of Ireland , LCAB_02797
Victoria Barracks, in the late 19th century.
Irish White Cross founded to assist in relief and reconstruction of country
Dublin, 2 Feb 1921
A new organisation, the Irish White Cross, was established at a private meeting in Dublin's Mansion House yesterday. Its purpose will be to assist with relief and reconstruction in the country.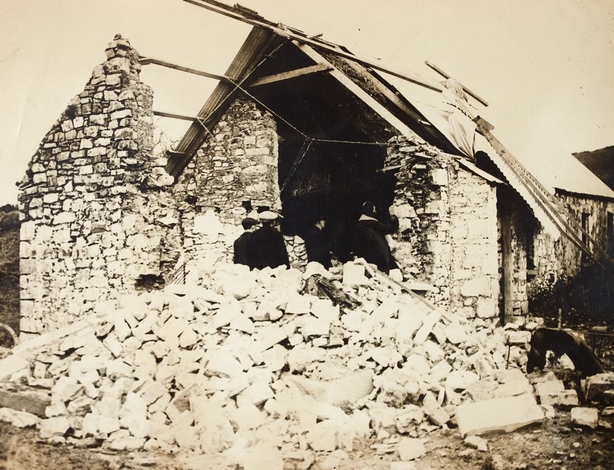 National Library of Ireland, HOG178
Ruins of a house in Meelin, Co. Cork after a reprisal.
Is 'sleeping sickness' a new pandemic threat?
Dublin, 5 February 1921
A new mysterious disease is gaining ground in Europe and America.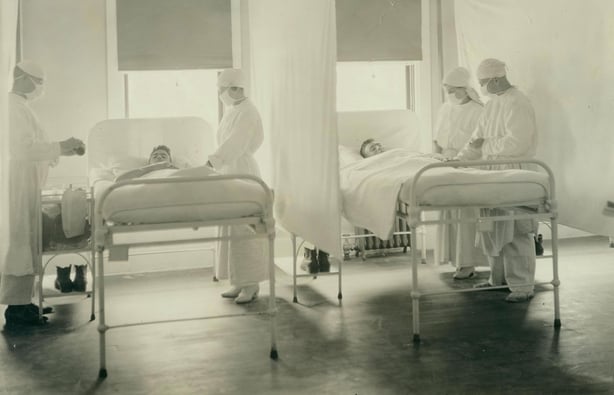 US Navy Archive
Patients in a US Navy hospital during the influenza epidemic in 1918.
Katharine Parnell, widow of Irish nationalist leader, dies in Brighton
Brighton, 7 Feb 1921
Katharine Parnell (née Wood), widow of the late Irish nationalist leader Charles Stewart Parnell, has died in Brighton.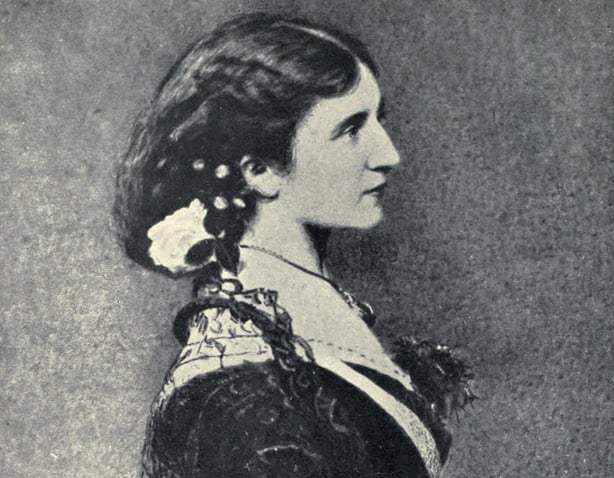 'Charles Stewart Parnell; his love story and political life' by Katharine O'Shea
Katharine Parnell (née Wood), also known as Katie or Kitty O'Shea, in 1873.
Wexford TD resigns from Dáil Éireann over 'radical disagreement' Sinn Féin colleagues
Dublin, 31 Jan 1921
Roger Sweetman, the Sinn Féin TD for North Wexford, has resigned his seat in Dáil Éireann.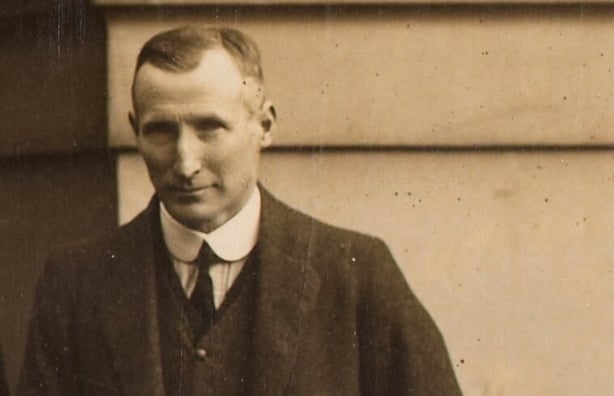 National Library of Ireland, NPA DAIL
Roger Sweetman at the meeting of the First Dáil on 22 January 1919 at the Mansion House in Dublin.
For more from Century Ireland, visit rte.ie/centuryireland