Edition 192 of Century Ireland with all the news from 100 years ago.
The main stories include:
Death in Dublin – a bloody Sunday brings worst violence since 1916
Bloody Sunday brings worst violence to Dublin since 1916
Dublin, 22 November 1920
27 people were killed in Dublin yesterday in a series of atrocities that has shocked the country.
Up to 17 Auxiliaries killed in Kilmichael ambush
Kilmichael, 1 December 1920
Up to 17 members of the Auxiliary police force were killed in an ambush in west Cork, on 28 November 1920.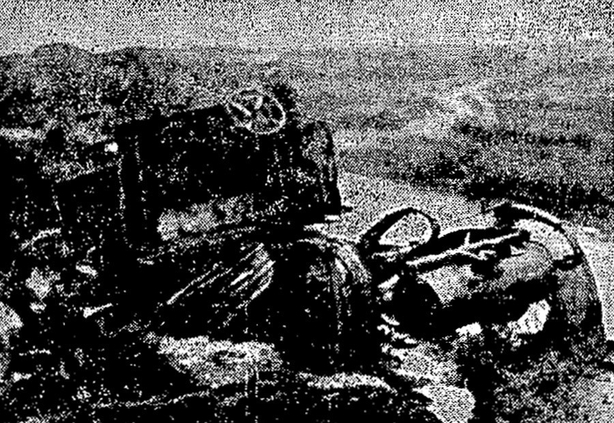 Irish Independent, 4 December 1920
One of the burnt out motor vehicles belonging to the Auxiliaries wrecked during the ambush.
Pattern of ambush and reprisals continues to play out around the country
Dublin, 27 November 1920
The number of men killed while allegedly attempting to escape the custody of the crown forces continues to grow, as does the number of people killed by apparent reprisal.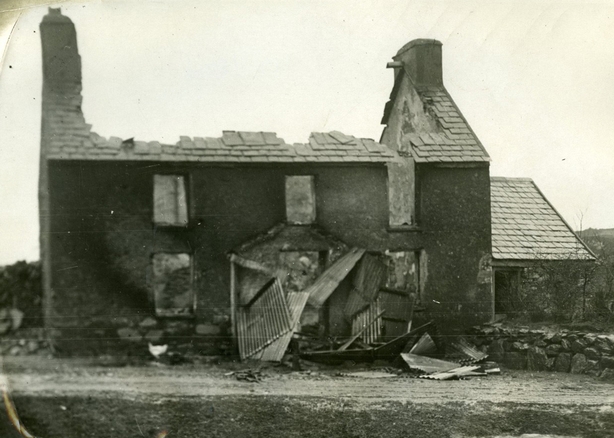 UCD Digital library
House smashed by Auxiliaries in reprisal for the Kilmichael ambush.
Irish papers accuse British government of faking photographs of Ireland for propaganda purposes
Dublin, 1 December 1920
The British government is using propaganda, including carefully staged photography and films, to support its narrative of events in Ireland, according to some Irish newspapers.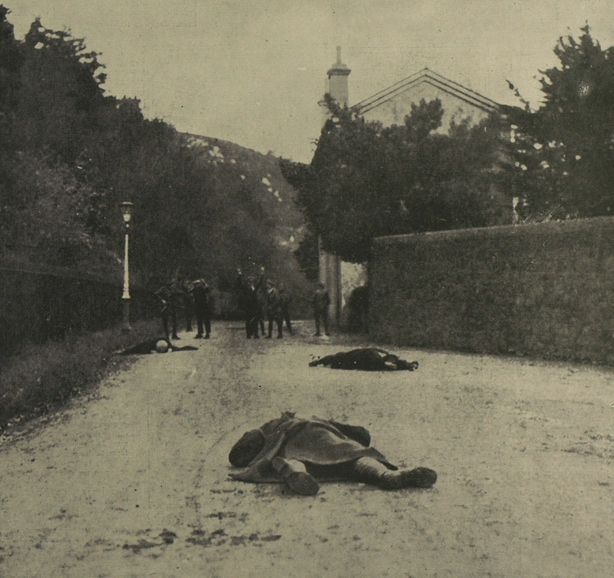 Illustrated London News, 27 November 1920
Body of kidnapped priest found 'shot through the brain' in Galway bog
Galway, 21 November 1920
The Bishop of Galway, Thomas O'Dea, has called for calm after the body of priest, Fr Michael Griffin, was discovered in a bog outside the city.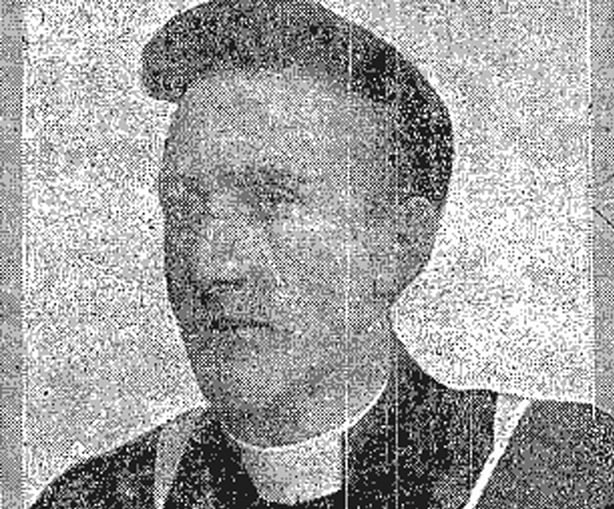 Father Michael Griffin
Alarm over security of British government buildings after Sinn Féin blamed for Liverpool fires
London, 30 November 1920
Barricades have been erected around Downing Street, and the galleries of the House Commons have been closed to visitors amid fears that Irish republicans are planning an attack on these centres of British government.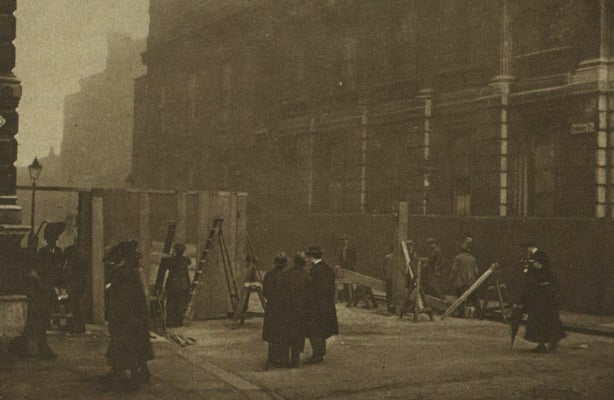 Illustrated London News, 4 December 1920
Barricades being put up to protect the government buildings on Downing Street.
Connaught Ranger executed in India as 13 others death sentences are commuted
Jalandhar, 25 November 1920
Private James Daly, a member of the Connaught Rangers, has been executed in India.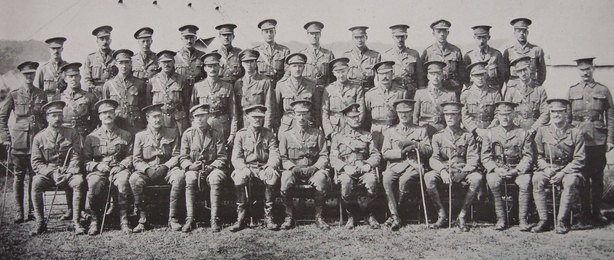 Irish Life
Officers of the 5th Battalion of the Connaught Rangers.

Victims of Dublin's Bloody Sunday laid to rest
Dublin, 27 November 1920
Religious services and funeral masses have been held for the victims of last Sunday's violence in Dublin.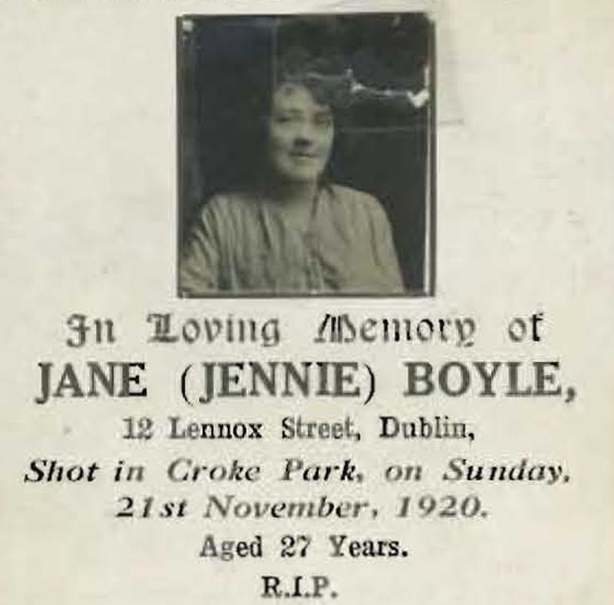 GAA Museum and Archive
Mass card for Jennie Boyle, one of the victims of the Croke Park shootings.

For more from Century Ireland, visit www.rte.ie/centuryireland