Edition 189 of Century Ireland with all the news from 100 years ago.
The main stories include:

Lloyd George criticised over 'hellish policy' for Ireland
Prime Minister condones reprisals and says partition bill to proceed
Carnarvon, 10 October 1920
In a speech that has angered his critics in Ireland and Britain, the Prime Minister, David Lloyd George has condoned the reprisals in Ireland, has promised further stern measures and has confirmed that his government will proceed with its partition scheme.
Hunger striker Michael Fitzgerald dies after 67 days without food in Cork Gaol
Cork, 20 October 1920
A military inquest into the death of Michael Fitzgerald, a hunger striker in Cork Prison, has concluded that he killed himself.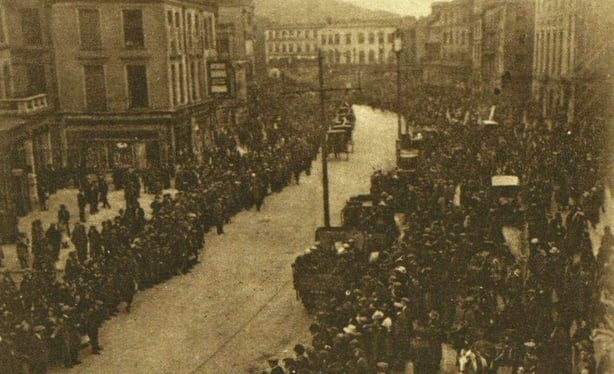 Illustrated London News, 30 October 1920
Michael Fitzgerald's funeral cortege accompanied by armoured cars and lorries of troops making its way through Cork City.
Catholic bishops accuse British government of being architects of Irish 'anarchy'
Maynooth, 20 October 1920
Ireland's Catholic bishops have issued one of their strongest statements yet on the deteriorating Irish situation.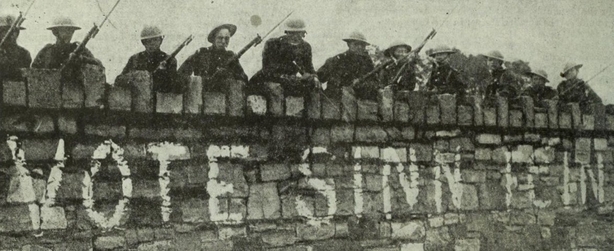 Literary Digest, 14 August 1920
British soldiers looking over a wall that has 'Vote Sinn Féin' painted on it.
Allegations of torture of citizens and prisoners by crown forces
Galway, 19 October 1920
Allegations have arisen of the brutal mistreatment of citizens and prisoners at the hands of police and military in Ireland.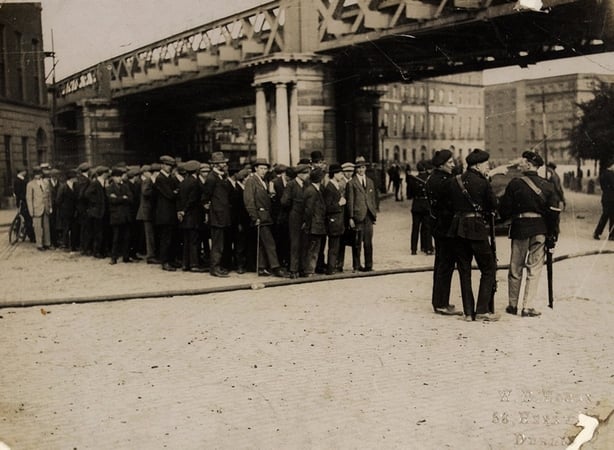 National Library of Ireland
Black and Tans holding a group of civilians to search them.
Minister of transport attempts to solve Irish railway crisis
Dublin, 14 October 1920
Sir Eric Geddes, the Minister of Transport, arrived in Dublin this week to settle the ongoing crisis across Irish railways caused by dockers and railway workers refusing to handle weapons or transport troops coming into Ireland from Britain.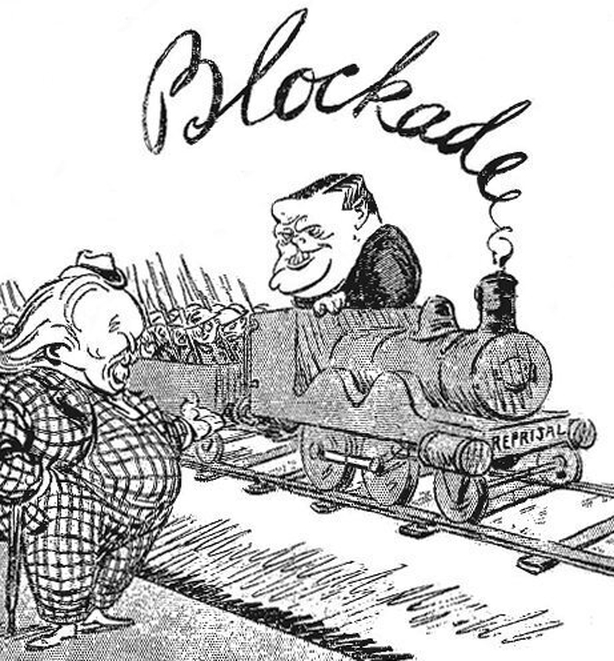 Freeman's Journal, 18 October 1920
Cartoon on the context of the Minister for Transport's attempt to solve the railway crisis.
Prominent Volunteer Seán Treacy killed in Dublin skirmish
Soloheadbeg, 19 October 1920
The funeral took place yesterday of Seán Treacy, who was killed outside the Republican Outfitters shop on Dublin's Talbot Street on 14 October.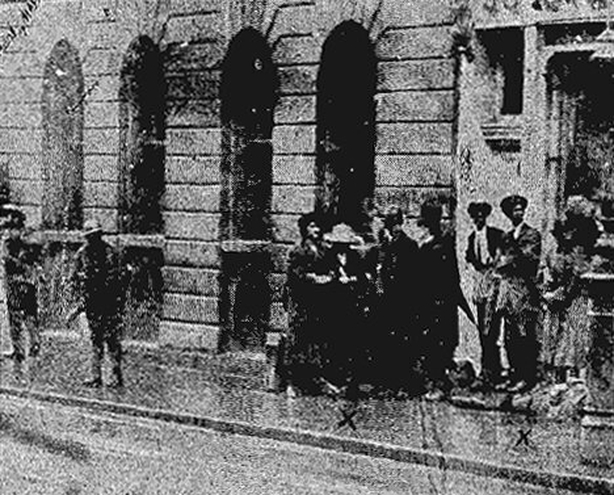 Freeman's Journal, 15 October 1920
The location of the incident on Talbot Street, Dublin, where Sean Treacy, two civilians and a military officer was killed.
Unemployed ex-servicemen clash with police in London riots
London, 20 October 1920
A demonstration of unemployed ex-servicemen at Downing Street on 18 October erupted in rioting.
Women's International League visits Ireland to examine conditions
Dublin, 12 October 1920
British members of the Women's International League for Peace and Freedom are visiting Ireland on a mission to see firsthand the conditions currently prevailing in the country.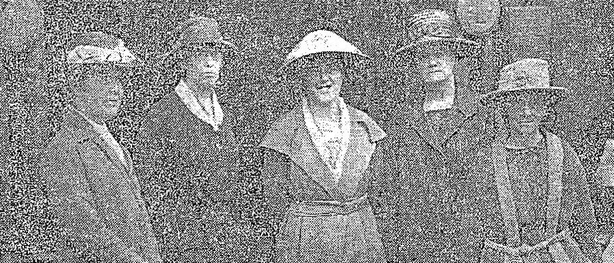 Irish Independent, 13 October 1920
Members of the delegation from the British branch of the Women's International League.
Political turmoil in Ireland will see a drastic drop in tax revenue
Dublin, 14 October 1920
Tax collection in Ireland has been seriously impacted by the current unrest in the country.
Crime films are a 'danger to the reputation of cinema'
Dublin, 19 October 1920
253 films were censored in the UK and Ireland in 1919.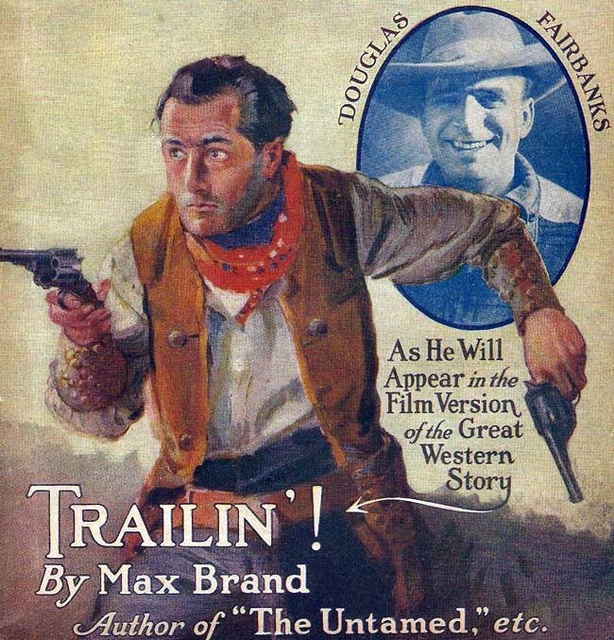 All-Story Weekly, 1 November 1919 via Internet Archive
Front cover of a 1919 culture magazine advertising an upcoming cowboy film.
For more from Century Ireland, visit www.rte.ie/centuryireland