Edition 187 of Century Ireland with all the news from 100 years ago.
The main stories include:
The Sack of Balbriggan – night of violence leaves town destroyed and policeman and two civilians dead
Balbriggan, 22 September 1920
The north county Dublin town of Balbriggan was subjected to a night of burnings and brutality as police and military went on a rampage following the killing of RIC District Inspector, Peter Burke on 20 September.
MacSwiney reaches 40th day on hunger strike and issues message to the world
"We forgive all those who are compassing our death", says MacSwiney
Brixton, 21 September 1920
The Lord Mayor of Cork, Terence MacSwiney has issued what some are calling a 'dying message' to 'Irish People Throughout the World'.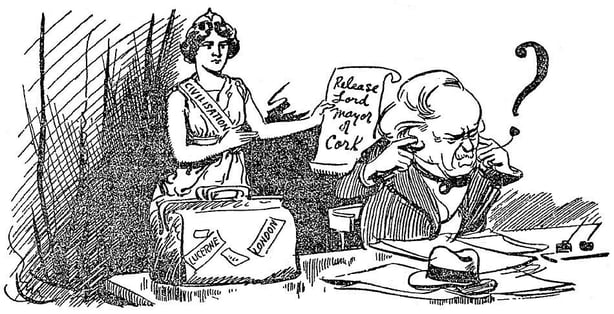 Sunday Independent, 12 September 1920
Cartoon on the international pressure to release Terence MacSwiney.
Roger Casement's remains will not be returned to Ireland
London, 17 September 1920
The body of Roger Casement, who was executed in Pentonville Prison in London in August 1916, will not be returned to Ireland, as had been requested by Casement's brother.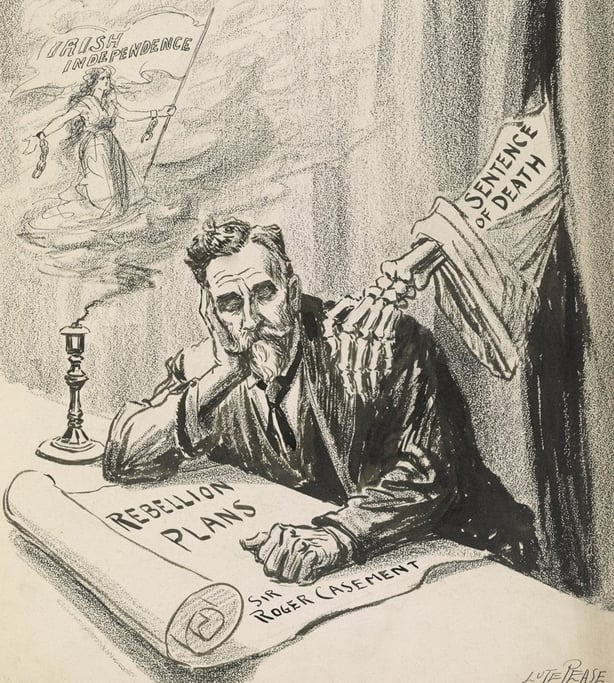 Library of Congress
Cartoon shows a skeletal hand (labeled 'Sentence of Death') on the shoulder of Sir Roger Casement who holds a document labeled 'Rebellion Plans' and dreams of "Irish Independence.
Three soldiers killed in North King Street ambush
Dublin, 21 September 1921
Three British soldiers have been killed and three more wounded in a short exchange of gunfire which occurred at 11 am yesterday on North King Street in Dublin City.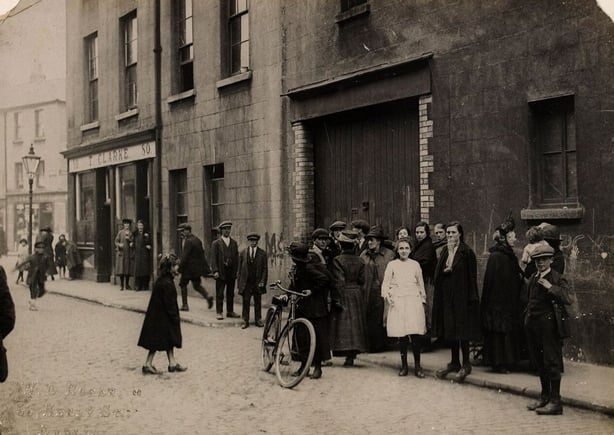 National Library of Ireland, HOGW 127
The corner of North King Street and Church Street where the incident took place.
Dublin Lord Mayor opens fund to relieve distress of ousted catholic workers in Belfast
Southern protestants condemn Ulster sectarianism
Dublin, 22 September 1920
A fund was opened yesterday at the Mansion House in Dublin for the relief of distressed catholic workers in Belfast, who have recently been the victim of sectarian attacks in the city.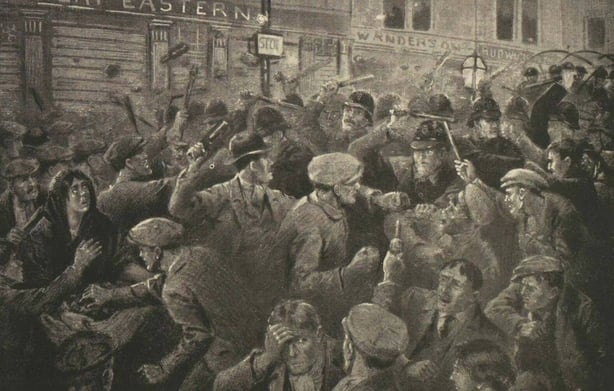 Illustrated London News, 4 September 1920
An illustration of the Belfast riots.
Priest dismisses claims of miracles and bleeding statues in Cashel
Cashel, 18 September 1920
A Cashel parish priest has poured cold water on claims of miraculous cures that have arisen in the wake of an alleged Marian apparition and other supernatural occurrences – including holy statues that have been seen to 'ooze blood' – in Templemore and Cashel.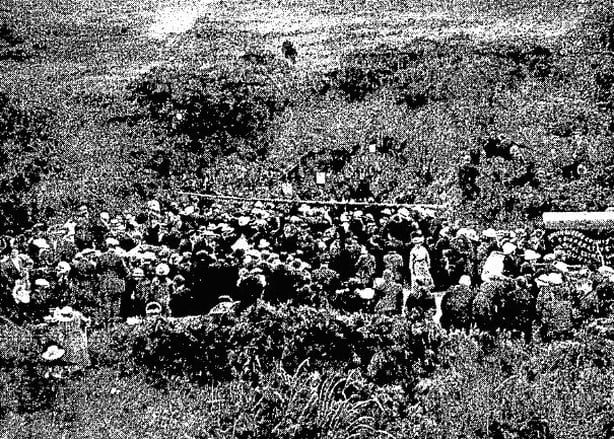 Cork Examiner, 16 September 1920
Crowds assembled at the shrine in Templemore.
33 killed in Wall Street bombing – anarchists or Bolsheviks to blame, say police
New York, 20 September 1920
33 people were killed and about 300 injured in an explosion, caused by a massive bomb, on 16 September on Wall Street, the principal thoroughfare in New York's financial district.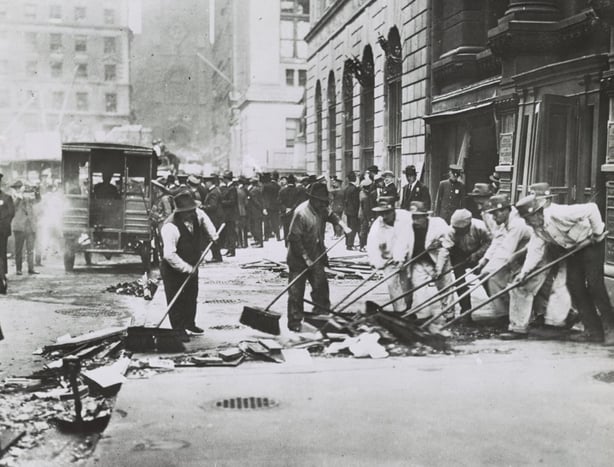 Library of Congress
Sweeping up broken glass following Wall St. explosion in 1920, New York City.
Ill-health forces French president to resign after only seven months in office
Paris, 22 September 1920
The President of the French Republic, Paul Deschanel, has resigned his position owing to ill-health.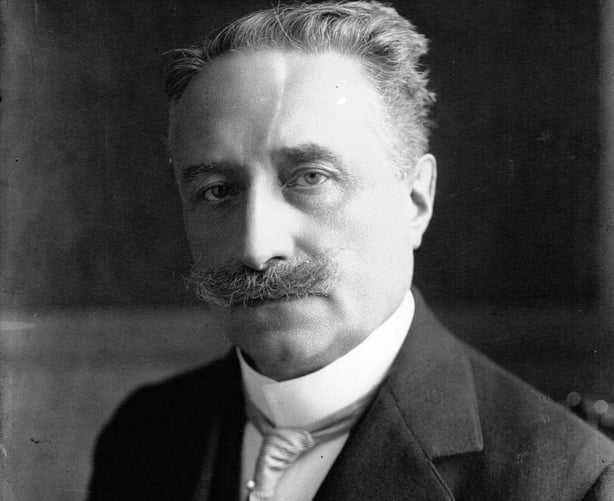 Library of Congress
Paul Deschanel in 1912.
For more from Century Ireland visit rte.ie/centuryireland