Edition 186 of Century Ireland with all the news from 100 years ago.
The main stories include:
British government says it won't stop MacSwiney from 'starving himself' to death in Brixton jail
Brixton, 7 September 1920
The British labour movement has called for the release of the Lord Mayor of Cork, Terence MacSwiney, who is on his 27th day of a hunger strike at Brixton Prison and is believed to be close to death.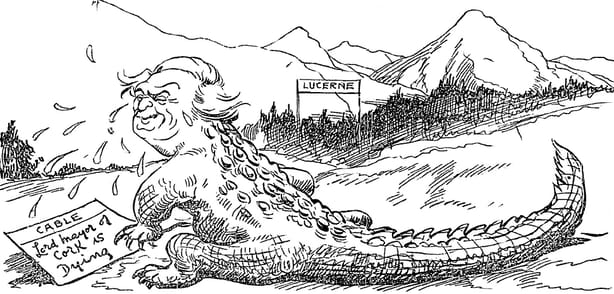 Sunday Independent, 29 August 1920
Satirical cartoon showing British Prime Minister David Lloyd George crying 'crocodile tears' at a notice saying Terence MacSwiney is dying, while being distracted by other things such as the Allied conference in Lucerne.
Belfast riots claim more lives, as boycotts of business and banks hit the city
Belfast, 7 September 1920
The resumption of sectarian violence in Belfast has claimed more lives. The latest figures – likely to be an underestimate – indicate that the current spate of violence directed against catholics in the city has claimed 26 lives.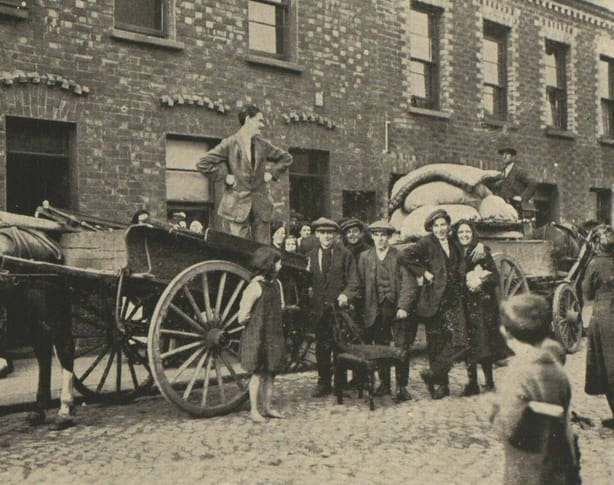 Illustrated London News, 4 September 1920
The exodus from Belfast, a family being removed from their home on Grosvenor Road.
Belfast shipyard workers call for UVF to be mobilised
Belfast, 3 September 1920
Protestant shipyard workers in Belfast have called for the Ulster Volunteer Force (UVF) to be mobilised to protect the city.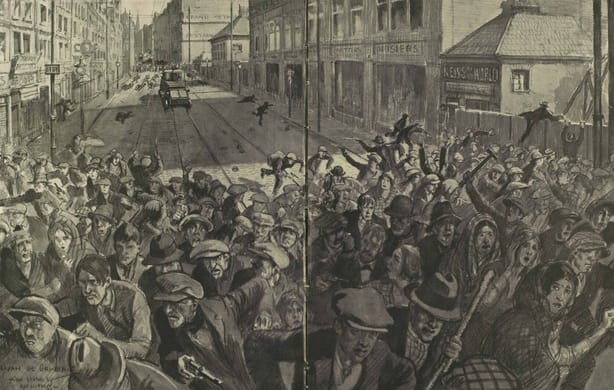 Illustrated London News, 11 September 1920
Drawing depicting Sinn Féiners fleeing the military and loyalist workers in Belfast.
Three killed in Dundalk arson attack
Dundalk, 28 August 1920
Arson attacks on a number of buildings in the centre of Dundalk have claimed the lives of three people.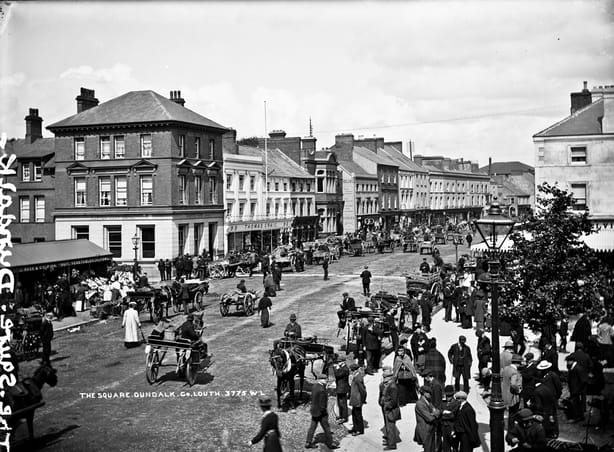 National Library of Ireland
The Market Square in the centre of Dundalk.
Condition of 11 hunger strikers in Cork Gaol worsens as IRA issues threat to prison doctor
Cork, 7 September 1920
While the plight of the Lord Mayor of Cork, Terence MacSwiney, currently on hunger strike in Brixton Prison, continues to attract considerable attention at home and abroad, he is not the only Irish prisoner on hunger strike at the moment.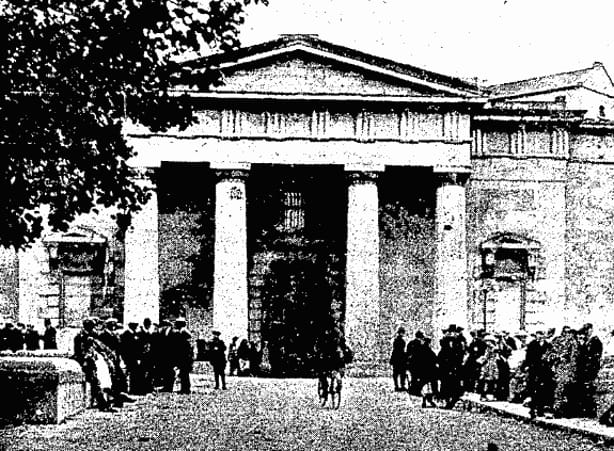 Cork Examiner, 2 September 1920 - Outside Cork Gaol
'Put a bullet through her if she moves' - women give evidence of harrowing attacks in Co. Meath
Dublin, 28 August 1920
Two young women have given evidence against two Meath men who were charged, in a court martial at Marlborough barracks in Dublin yesterday, with each being in possession of a revolver. James Dalton and Patrick Kane have pleaded not guilty to the charge.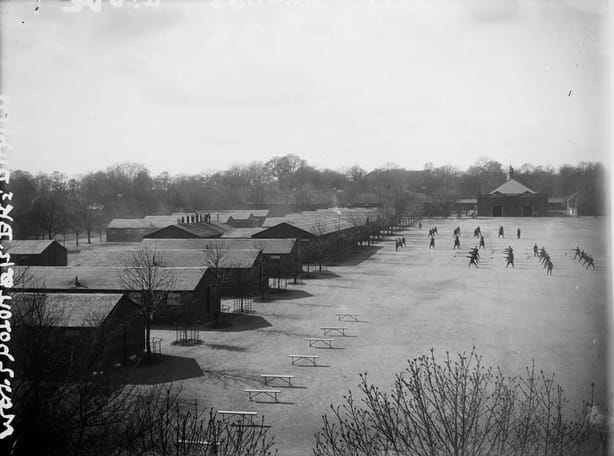 National Library of Ireland via National Archives of Ireland
Marlborough Barracks where the trial took place
Gavan Duffy leaves Paris after French government ultimatum
Paris, 8 September 1920
George Gavan Duffy, the TD for South County Dublin and Dáil Éireann representative in Paris, has left the French capital.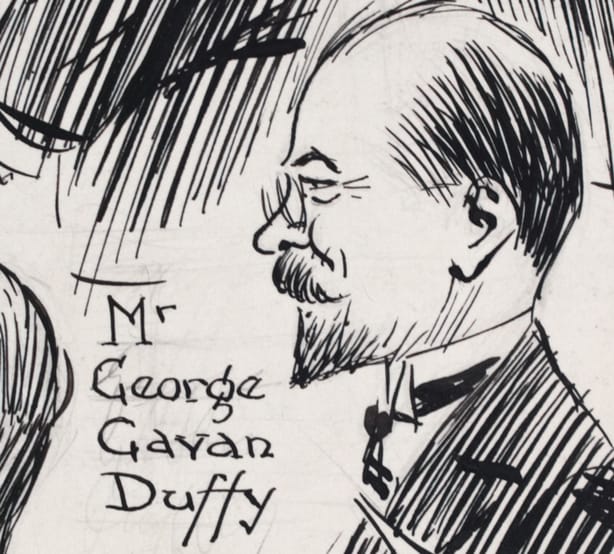 National Library of Ireland, PD 2159 TX (20) 90
Detail of a drawing by artist Frank Leah of several Sinn Féin TDs at a Dáil sitting in the Mansion House in June 1919.
Democratic candidates accuse Republicans of trying to buy the American presidency
Washington, 27 August 1920
The Democratic candidate for President of the United States, James Cox has made a swingeing attack on his Republican opponent, Warren G. Harding.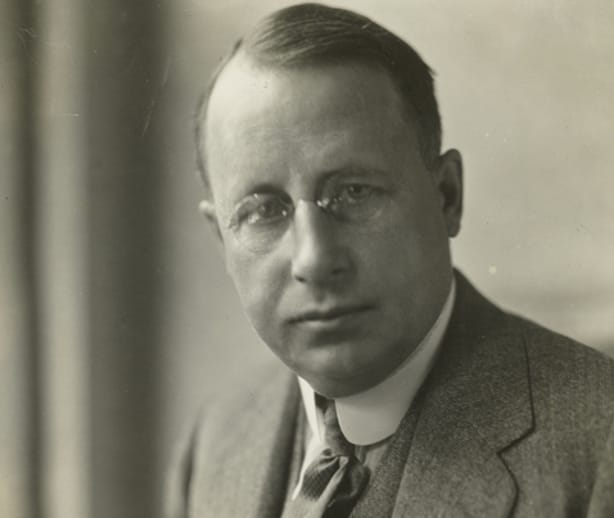 New York Public Library
Portrait of Governor James Cox, the Democratic candidate for president.
For more from Century Ireland visit rte.ie/centuryireland