Edition 184 of Century Ireland with all the news from 100 years ago.
The main stories include:
British Empire is 'not at war with Ireland' says Chief Secretary, despite new 'coercion bill'
London, 10 August 1920
Royal Assent was given to the new Restoration of Order in Ireland Act yesterday.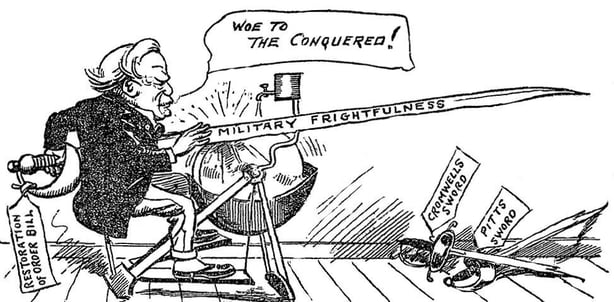 Sunday Independent, 8 August 1920
Cartoon depicting the new 'Coercion Act' as an instrument of 'military frightfulness.
Pogrom in Belfast - unionists hold meetings to support expulsion of Catholics workers
Belfast, 2 August 1920
An estimated 5,000 catholic workmen have been driven from their places of employment in Belfast and across the north-east of Ireland.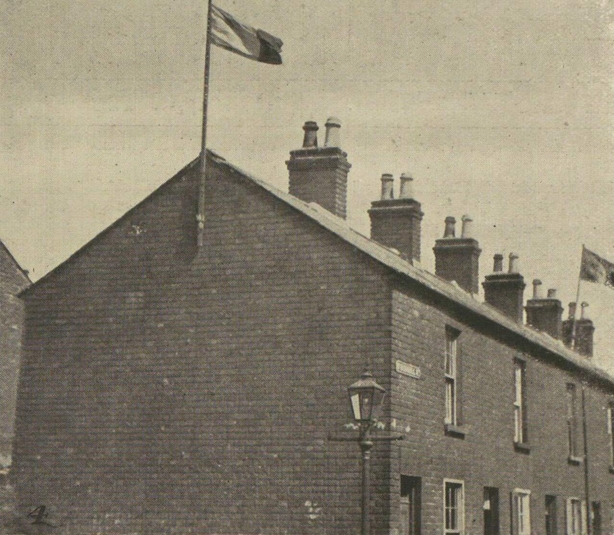 Illustrated London News, 31 July 1920
The tricolour flying over a house on the Kashmir Road in a Catholic area of Belfast.
Curfews imposed across Munster amid claims of police and military misconduct
Cork, 6 August 1920
A curfew order, imposed on Cork City in the wake of the murder of Col. Gerald Smyth, is to be extended to other parts of the province of Munster from today.
Military reprisals in the south
The nationalist press is widely reporting the indiscipline of military forces across the south of Ireland. The Irish Independent has accused armed policemen and soldiers of 'running amok' and conducting a 'reign of terror'.
Archbishop Mannix to defy British PM and land in Ireland
New York, 30 July 1920
Daniel Mannix, the Irish-born Catholic Archbishop of Melbourne, is setting sail tomorrow for Ireland from America in defiance of the British Prime Minister's prohibition.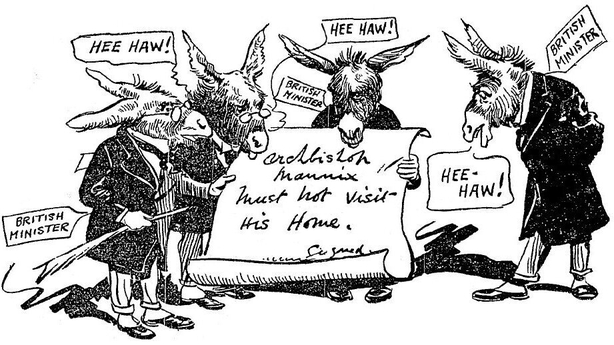 Sunday Independent, 15 August 1920
British ministers, portrayed as donkeys, holding a letter prohibiting Archbishop Mannix from visiting Ireland.
Expelled Belfast workers address Irish Trades Union Congress meeting in Cork
Cork, 6 August 1920
The Irish Trades Union Congress (ITUC), which opened on 2 August, is being held in Cork city for the first time in seven years.


Cork Examiner, 9 August 1920
Group of delegates at the 1920 Irish Trades Union Congress in Cork.
Great War victory bought at 'too dear a price' says Irish Independent
Dublin, 4 August 1920
The Great War began six years ago today.
It was a war that engulfed Europe.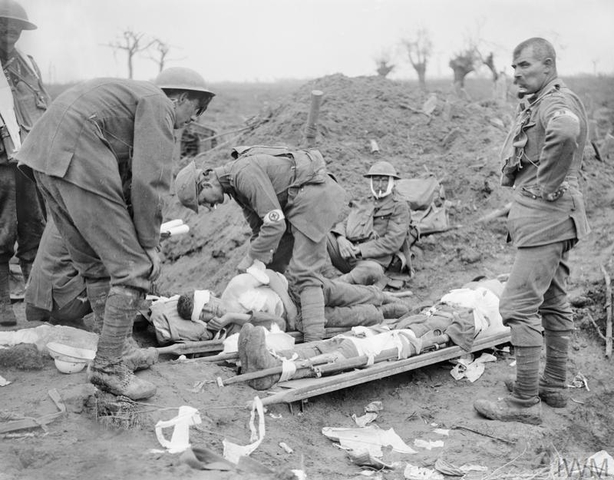 Imperial War Museum
A doctor dresses the wounds of Lieutenant Guy Vaughan Morgan of the 2nd Battalion, Irish Guards at a RAMC aid post during the Battle of Pilckem Ridge, 31 July 1917. Lieutenant Morgan is one of several men on stretchers.
Lloyd George stresses importance of Polish independence as Bolsheviks close in on Warsaw
London, 11 August 1920
The British Prime Minister, David Lloyd George, told the House of Commons yesterday that the 'independence of Poland and its existence as an independent nation is an essential part of the structure of European peace' and that the 're-partition of Poland would not merely be a crime, it would be a peril.'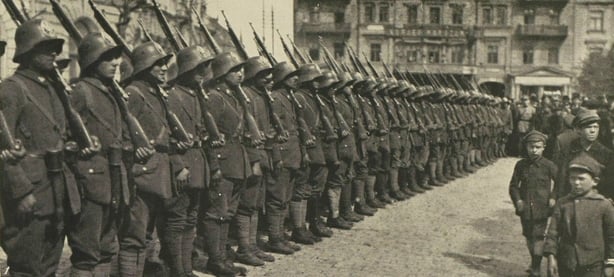 Illustrated London News, 14 August 1920
Polish troops of the Posen division.
For more from Century Ireland visit rte.ie/centuryireland