Edition 173 of Century Ireland with all the news from 100 years ago.
The main stories include:
British government publishes plan to partition Ireland
London, 28 February 1920
The British government has published its long-anticipated plans for the future government of Ireland.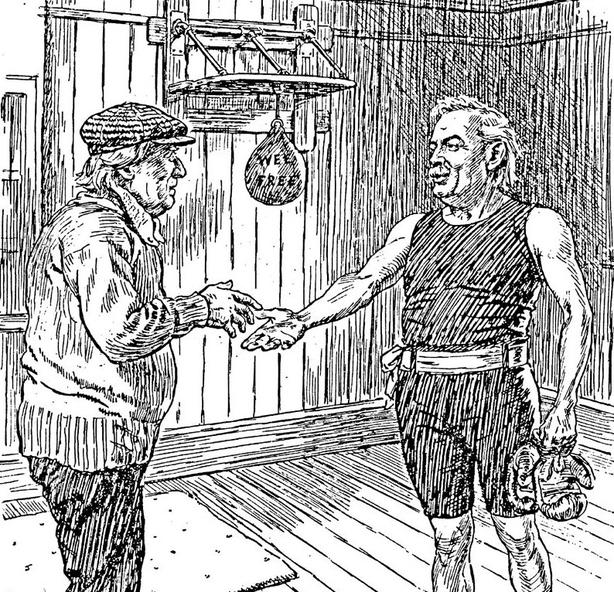 Punch Magazine, 3 March 1920
Lloyd George welcoming his old 'sparring partner' Asquith back to the public life

Former British PM, Herbert Asquith, regains Westminster seat
Paisley, 26 February 1920
The former British Prime Minister and leader of the Liberal Party, Herbert Asquith, has been returned to the House of Commons in a by-election in Paisley earlier this month.

Debate in parliament to extend voting rights to all women over 21
London, 28 February 1920
A proposal to extend the vote to women from the age of 21 years has been discussed in the House of Commons.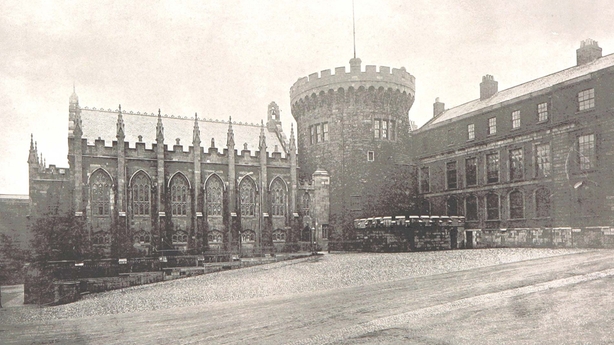 British Library
A view of the lower yard of Dublin Castle, with the record tower and the chapel, taken from 'Dublin Castle' (1889) by Maurice O'Connor.
Mail van bound for Dublin Castle held up
Dubin, 2 March 1920
A mail van was held up on Parnell Street at 8.30am yesterday by a gang of up to 10 armed and masked men, who made off with a mailbag destined for Dublin Castle.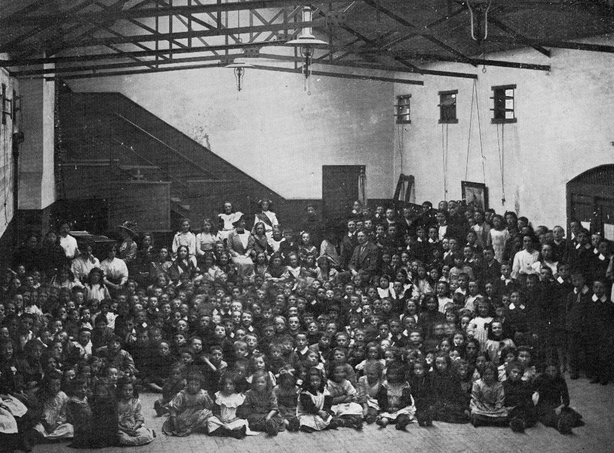 Dublin City Library and Archive
Children at an indoor playground funded by Lord Iveagh in Dublin City.
Katharine Tynan and Maud Gonne condemn the 'flogging' of children
Dublin, 2 March 1920
The writer Katharine Tynan Hinkson has raised concerns about the flogging children in the wake of a case of a 13 year old boy who was sentenced to be birched and detained for a month for stealing some coal.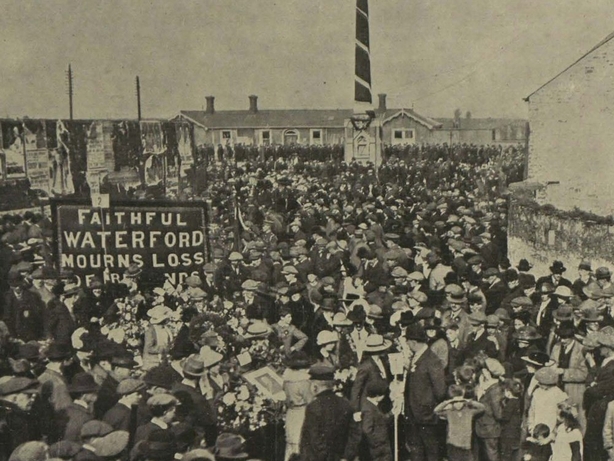 Illustrated London News, 22 March 1919
A Waterford contingent taking part in the procession marking the first anniversary of John Redmond's death in 1919.
Wexford remembers John Redmond and farmers' leader killed in 'Leinster' tragedy
Wexford, 9 March 1920
Wexford has recently honoured two deceased political and civic leaders – the former Irish Party leader, John Redmond and Thomas Louis Esmonde, a former farmers' leader.
British spy killed in Dublin as 'murder and mayhem' spreads across country
Dublin, 9 March 1920
A man, alleged to have been a British spy, was shot dead on Ballymun Road in Glasnevin on 7 March.
He has been named as John Charles Byrne, 38, from Romford in Essex, who had been using a fictitious name of John Jameson, while staying at the Granville Hotel.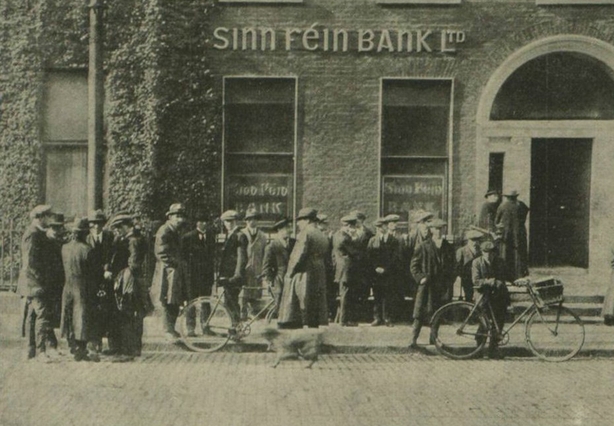 Illustrated London News, 25 October 1919

Sinn Féin bank on Harcourt Street, Dublin.
Government targets Irish banks in Sinn Féin clampdown
Dublin, 11 March 1920
The new offices of the Sinn Féin Bank at 3 Harcourt Street, were raided by military and police yesterday for a second time in 11 days.
For more from Century Ireland visit rte.ie/centuryireland