Edition 166 of Century Ireland with all the news from 100 years ago.
The main stories include:
Violence flares after Manchester Martyrs rally stopped
Limerick, 24 November 1919
An attempt by the police and military authorities to prevent commemoration of the Manchester Martyrs in Limerick has ended in violence.
Hunger strikers would rather die than accept 'criminal' status
24 November 1919
Arthur Griffith has declared that 'no man convicted for a political offence in Ireland will accept the status of a criminal' even if it comes at the cost of his life.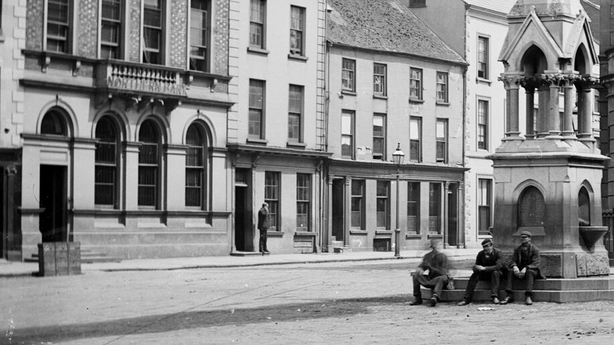 Northern Bank in Coleraine Photo: National Library of Ireland
Irish bank clerks get set to strike
Belfast, 26 November 1919
Irish bank officials are set to strike next month.
C.H. Denroche, the organising secretary of the Irish Bank Officials' Association (IBOA), has made an official statement that all bank officials who are members of the association will cease work on 31 December.
Motor traffic grinds to a halt amid protests at new permit order
Cork, 1 December 1919
Opposition to the introduction of a new drivers' permit has seen a marked decrease in the number of motor vehicles on Irish roads.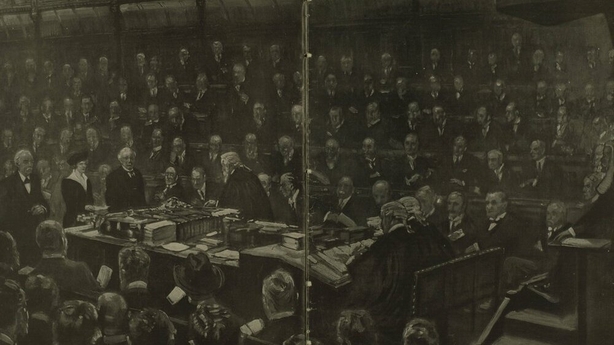 Lady Astor takes her seat
Lady Astor becomes first woman to take seat in Westminster
London, 2 December 1919
Lady Astor was introduced to the House of Commons by the Prime Minister and Arthur Balfour, Lord President of the Council.


Russian prisoners under British guard Photo: Illustrated London News, 20 September 1919

British Labour MP and Soviet Minister discuss POWs in Copenhagen
Copenhagen, 3 December 1919
A conference is taking place in Copenhagen between British Labour MP, James O'Grady, and Soviet Government Minister, Maxim Litvinov, to discuss a possible exchange of prisoners of war.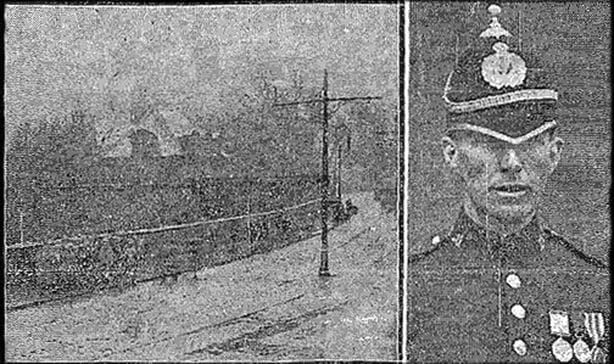 College Street Shootings
Funeral held for detective shot in Dublin
Jury returns verdict of 'wilful murder'
Dublin, 3 December 1919
The funeral has taken place of Detective Sergeant John Barton, who was shot on College Street in Dublin on Saturday 29 November.

For more from Century Ireland, visit rte.ie/centuryireland