Kilkenny beat Tipperary to take the Liam McCarthy Cup.
Following the game Kilkenny team captain Jim Treacy from Bennettsbridge praises his team on their performance. He picks out Ollie Walsh, the goalkeeper, as the man of the match.
It's the day Kilkenny stopped losing and started winning.
Ollie Walsh says it was a wonderful match and pays tribute to the backs who gave tremendous cover. He says that Kilkenny dominated the match playing with great heart, spirit and determination. He also has a special word for trainer Father Tommy Maher.
The final score was Kilkenny 3-08 Tipperary 2-07. This was the 16th All Ireland Hurling Final win for Kilkenny.
This report shows All Ireland Minor Hurling Champions Cork being presented with their trophy, the Artane Boys Band, and some of those in attendance including President Éamon de Valera and Taoiseach Jack Lynch.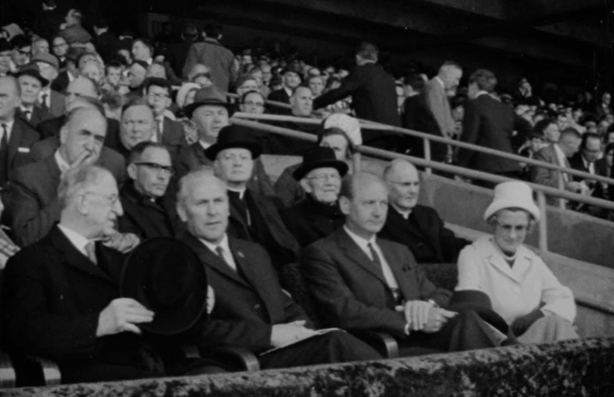 An RTÉ News report broadcast on 3 September 1967. The reporter is Liam Campbell.