20,000 new visas will be issued over two years for those who wish to live and work permanently in America.
It is estimated that there are 100,000 Irish living illegally in the United States of America. 240,000 people are currently on the dole here, and many see emigration as their sole option. Up to now, the number of US visas available has been restricted, but this is now due to change.
A change in US legislation has facilitated a new visa scheme, which will guarantee legal entry for Irish citizens who wish to live and work in America. As US House of Representatives member Brian Donnelly explains, it will award Ireland 20,000 visas over a two year period,
That's as many visas that have been issued from Ireland to the United States, and more that have been issued in the last 20 years.
The Donnelly scheme commenced in 1987, and had 1.5 million applicants for 10,000 visas. 36 countries applied, and Irish applicants were the most successful, with 4,100 being awarded to Ireland in that year, even though 35 other countries applied. By 1990 there will have been 20,000 visas issued to Irish people.
One strange thing noted on both sides of the Atlantic is that one in four visas awarded to Irish citizens remain unused. Brian Donnelly urges those who now for whatever reason do not wish to take up their visas to release them as soon as possible,
That's just not fair when the need is so great, especially for all the young folks that are in the United States illegally.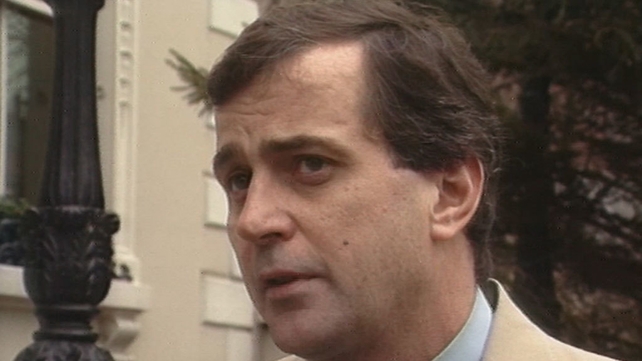 US Congressman Brian J Donnelly (1989)
An RTÉ News report broadcast on 7 January 1989. The reporter is Maggie O'Kane.