The pattern of emigration of women from Ireland to America in the last century reveals several interesting trends.
Compared to other countries, more single women emigrated from Ireland, and afterwards developed careers as single women with many opting for domestic service and school teaching. Service to the church in sisterhoods was another important life choice.
In this excerpt from the Radharc film 'Emigration and the Single Woman' Maureen Murphy, author of 'Women's Emigration' comments on the wave of emigration of Irish women to the US during the late nineteenth and early twentieth centuries.
They were unique in Western European emigration because they came by themselves... The Irish were unique because the young people came and they sent money home so people could stay on the land...
Murphy's research examined 1,700 records and found that most of those who emigrated to the US came to stay with people of the same surname, suggesting what she calls "chain emigration". Many of those who emigrated were young and vulnerable, and organisations, such as The Mission of Our Lady of the Rosary for the Protection of the Irish Immigrant Girls, were set up to protect and help them.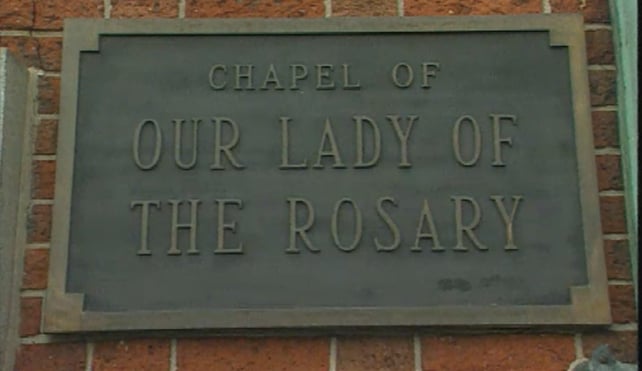 Chapel of Our Lady of the Rosary, New York
Radharc: Stories from Irish America - Emigration and the Single Woman was first broadcast on 16 July 1995.