As Ireland enjoys a heatwave, life goes on in spite of the soaring temperatures.
The record temperatures experienced in Ireland on 29 June 1976 look set to continue. While some people escape to the beach or the countryside not everyone is choosing to get away. At the Slender Health Club in Stillorgan, County Dublin, keep fit enthusiasts sweat it out in an exercise class,
Oblivious to the soaring temperatures.
A street trader on Camden Street in Dublin city centre is doing a roaring trade in strawberries.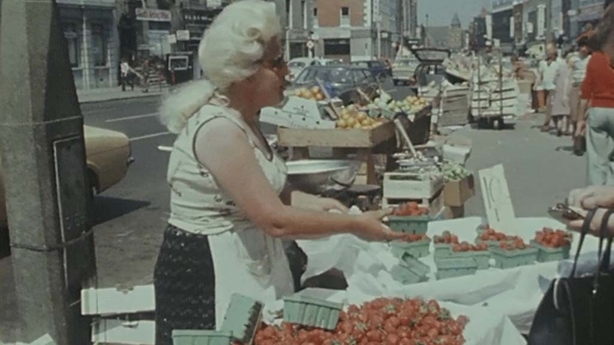 In Connemara, County Galway, harvesting in underway. Due to a shortage of tractors, farmers are using scythes.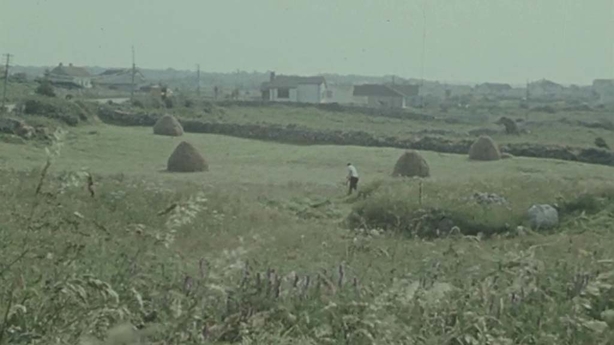 People are being asked to conserve water to preserve reservoirs,
So don't use the hose on the lawns or the flowers if you can avoid it.
There are no such restrictions on water supply in Dublin Zoo however, as it has its own lake. In a bid to keep cool, an elephant and a tiger take advantage of this perk.
In spite of the tropical climes at home, an appetite for foreign holidays remains. One travel agent has taken more bookings in the past week than in the previous three weeks combined. He reckons,
When people get a sample of good weather they're more inclined to think of a continental holiday.
The good news for those who work from Monday to Friday is the good weather is set to continue throughout the weekend.
An RTÉ News report broadcast on 30 June 1976. The reporter is Colm Connolly.