The Sunday Game the new RTÉ weekly GAA television programme makes its debut.
RTÉ Sports launched a new weekly GAA show The Sunday Game broadcasting on RTÉ 1 on Sundays at 8 pm presented by Jim Carney.
From now until the All Ireland Football Final on the third Sunday of September, The Sunday Game will bring a selection of the top class football and hurling games of the day along with interview, analysis and news of other fixtures.
It's our pleasure here in the RTÉ Sports department to introduce you today our new programme for summer and autumn 'The Sunday Game'.
The first programme featured the Munster hurling final between Cork and Limerick held on 8 July. Cork won 2-14 to 0-9.
The object of the exercise was to concentrate on one particular match of the day, show highlights of the game, give some expert analysis and finally have a discussion on its merits or demerits as the case may be.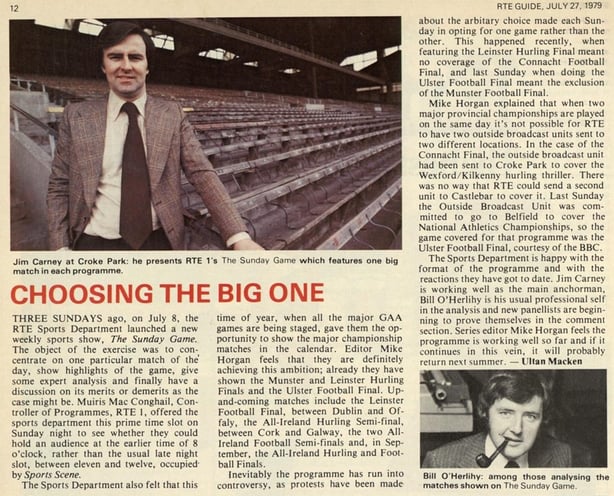 RTÉ Guide 27 July 1979
The programme will also feature analyst Bill O'Herlihy as well as a panel of experts including Liz Howard, who has been on the All Ireland final radio panel for the past few years. Studio discussion will take place with key players and personalities from the world of sport.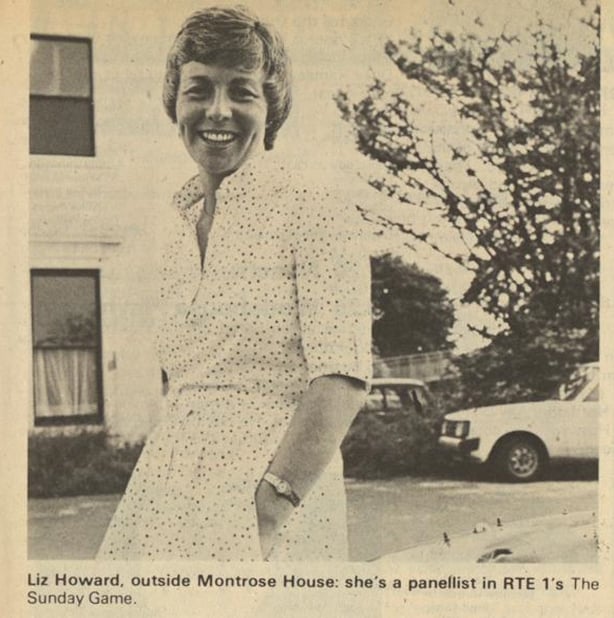 Liz Howard, RTÉ Guide 20 July 1979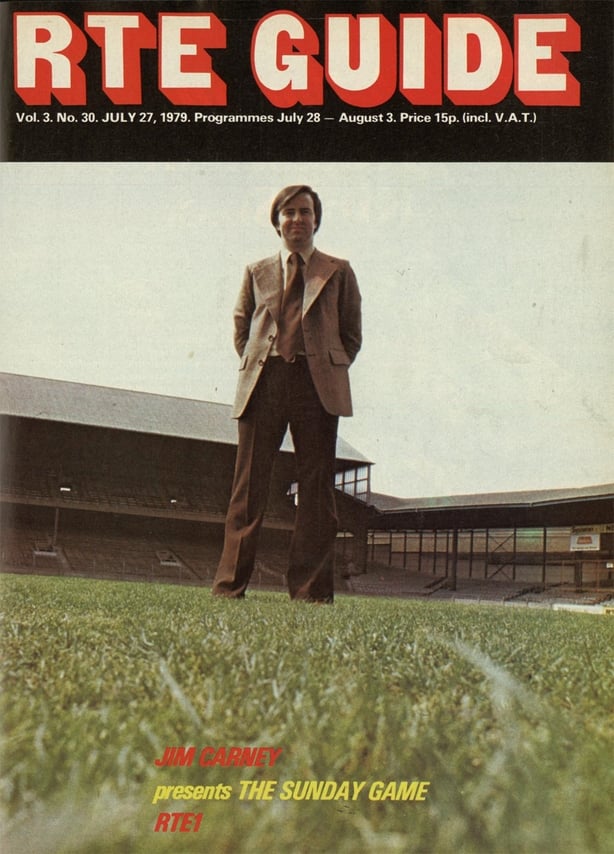 Jim Carney on the cover of the RTÉ Guide, 27 July 1979
The Sunday Game broadcast 8 July 1979. The presenter is Jim Carney.