RTÉ News reports on a loyalist attack on a pub in Dublin.
The UVF claimed responsibility for the attack on a pub in Dublin on 21 May 1994. Men brought a bomb in a hold all to The Widow Scallan's pub in Pearse Street. A crowd was watching football downstairs while a fundraising event for republican prisoners and their families was going on upstairs.
Doorman Martin Doherty challenged the bombers, who shot him several times. He died later in hospital. A second man was also injured during the shooting.
An eyewitness describes finding a man injured on the ground and trying to help him. Garda spokesman Superintendent Brian O'Higgins says the bomb would have caused carnage if it had gone off.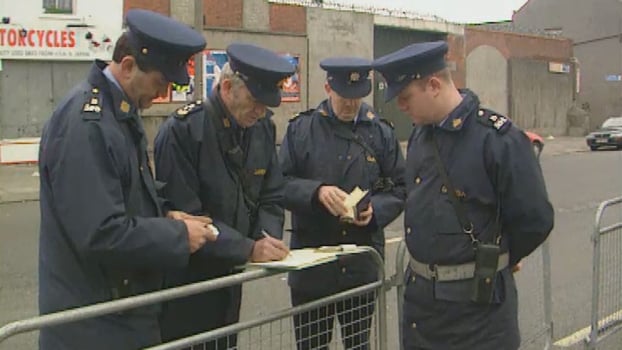 An RTÉ News report broadcast 22 May 1994. The reporter is Tom McCaughren.