The last inhabitants of the Blasket Islands leave the island for good in search of a new life in the Black Forest in Germany.
In the 1980s, a young family became the first people to spend the winter on the Great Blasket Island since the 1950s. The Guyenots stayed for two years before deciding to leave for good in search of a sunnier home.
Frenchman Bernard Guyenot and his German wife Andrea had two daughters, four-year-old Joanne and six-month old Lisa. They describe their experiences of living on an isolated island off the coast of Kerry in this RTÉ News report.
Their only communication with the outside world was on CB radio.
The Blasket Islands lost most of their native population through emigration. In 1953 22 inhabitants were moved to the mainland .
An RTÉ News report from 17 April 1985.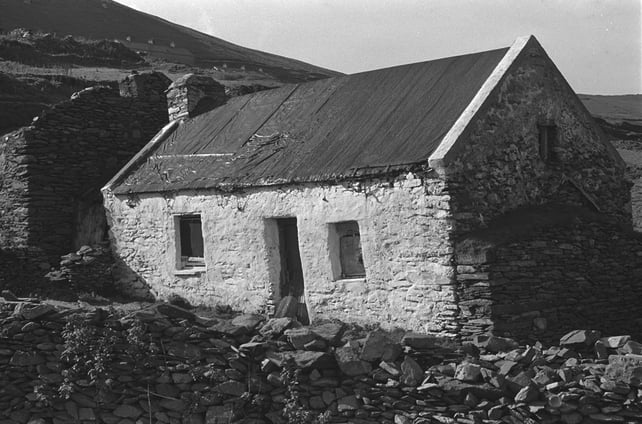 Abandoned Cottage on the Blasket Islands (1971)