On 31 January 1984 a fifteen year old school girl from Granard, county Longford died giving birth.
Ann Lovett's body was discovered by passers-by that afternoon next to a grotto in a field. Her baby boy was stillborn and Ann Lovett died later that afternoon in hospital.
The death of Ann Lovett went relatively unnoticed at first and appeared only as a small story in The Sunday Tribune newspaper. As the facts emerged it became the subject of national interest and the town of Granard became the focus of media attention.
In this report for RTÉ News Alan McCullagh is in Granard, where he talks to Sr. Immaculata Principal at Anne's school on her feelings on the tragedy. Sr. Immaculata describes Ann as "intelligent, bright and outgoing" with "considerable artistic talent.
An RTÉ News report broadcast on 6 February 1984.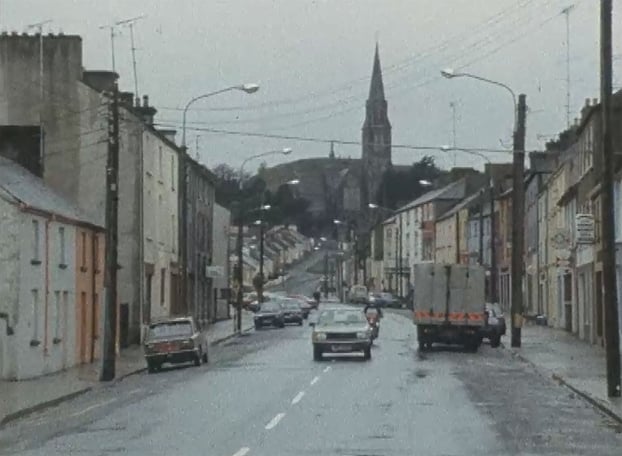 Granard, Co. Longford