The people of Granard are not happy about a water pump being moved.
The barracks spout in Granard, County Longford has been supplying water to the town since the early 18th Century. However, the demolition of the old barrack's wall has meant that the water spout has been moved and the people of Granard are not happy.
Despite now having a good mains water supply locals are demanding the maintenance of the water spout in the town arguing that
The quality of the water is much better.
Tom Kiernan recalls the days when the spout was in full flow and local tradespeople and housewives collected water from the pump each morning. The town commissioners are determined that Longford County Council returns their historic barracks spout to full flow. A local doctor used to take two samples of the water each week declaring the water the best in Ireland. The source of the water, which locals argue makes the best cup of tea, is still unknown.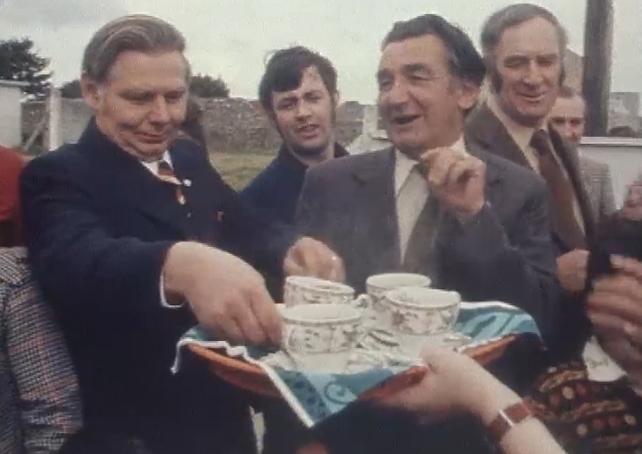 Locals enjoying tea made from the water from the pump
Tom Kiernan describes the current flow of the water as being
Like a dog piddling
A 'Newsround' report broadcast on 3 October 1976.