The pretty village of Inistioge is south Kilkenny has much to attract visitors but has no running water.
The little village of Inistioge is located sixteen miles from Kilkenny city along the River Nore.
Inistioge's trouble is that it's not on a main road and time has to some extent passed it by.
The village is off the tourist track and as such has been somewhat neglected. Many buildings have been vacant for years. Without a hotel, the village is not going to make it onto the tourist map. In addition to this, Inistioge lacks one modern amenity.
It has no running water.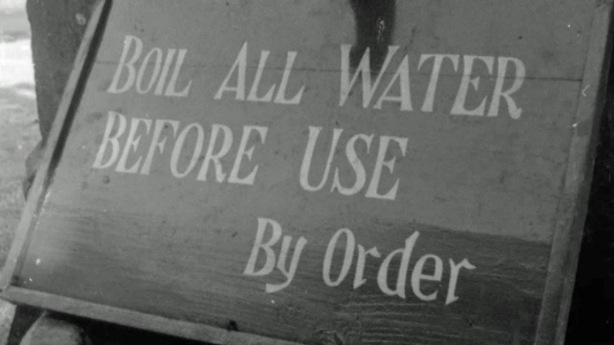 Inistioge
Local people must collect water from a well and all water must be boiled before use. The parish priest explains that Inistioge has been promised running water and the village has been surveyed but is still waiting. The changing demographics of the parish has seen more and more young people leave the area. It is difficult to see the future for Inistioge.
This episode of 'Newsbeat' was broadcast on 15 October 1969. The reporter is Cathal O'Shannon.