The death of Ann Lovett and her child has highlighted issues with sex education and teenage pregnancy in Ireland.
A teacher, a doctor and a representative from The Family Planning Association give their experience of sex education and teenage pregnancy following the recent death of teenager Ann Lovett and her infant son.
The recent events in Granard have shocked and saddened the country. A 'Today Tonight' special report talks to experts in the field of community health, family planning, and youth education.
Christine Donaghy is the Irish Family Planning Association's Education Officer. This tragedy is not an isolated incident, she says, but has drawn the country's attention to the issue of crisis teenage pregnancies, which are hidden and not talked about,
I think that the saddest thing is that we had pointers long before this tragedy, that such an occurrence could take place. Incidences of girls leaving babies in doorsteps, at hospitals.
While school psychology services have reported existing problems among teenagers, the response from the Department of Education has been disappointing, according to Donaghy. The Department still maintains that sex education is the responsibility of the parents. This is in marked contrast to what is happening at a local level, where professionals are working with young people in schools or youth groups,
Have been extremely reactive in developing working in the field of sexuality.
Eoin Metcalfe is a secondary school teacher who teaches the Education for Living Programme. In his opinion, there is widespread ignorance in Ireland with regard to sexuality. Parents are the best people to inform their children about this.
However, as relationships between parents and teenagers are not plain sailing. Many parents are not fully informed themselves, and it is often the case that they just do not know what to say,
They don't actually have a language in which to communicate aspects of sexuality, or talk about relationships.
Eoin Metcalfe believes that schools are ideally placed to bridge this gap. Firstly, they can educate young people on their physical development. Secondly, schools have access to experienced professionals who are qualified to educate teenagers about relationships and sexuality. It is vital to facilitate discussions among young people, and help provide answers to their questions,
That is really important, for the young people to think through their own ideas on these matters.
Doctor Mary Short works in Community Medicine and Health Education. She has first hand experience of the reactions of teenagers when their pregnancy has been confirmed in her surgery.
She is saddened by Irish society's lack of compassion for the young women who find themselves in this situation. Many girls are terrified at the prospect of telling their parents, and dread being the subject of gossip and derision by not just their peers, but by everyone in their community,
We're supposed to be a very tolerant society, you know, with pro-life written into our constitution, but on the ground it's not like that at all.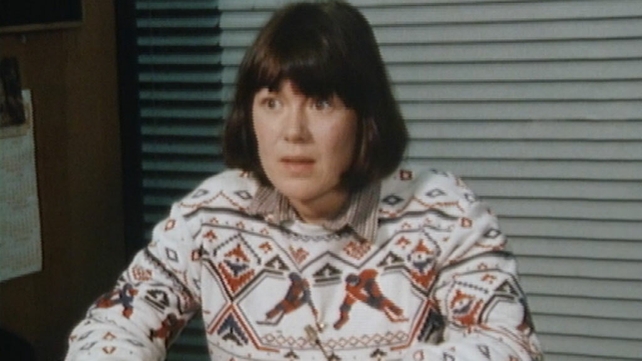 Doctor Mary Short (1984)
Doctor Short expresses her sympathy for the Lovett family and for the people of Granard. It is tragic, she says, that it takes the loss of two lives to highlight the issue of teenage pregnancy,
Many infants have lost their lives in teenage pregnancies in this country...because these girls had nobody to go to, nowhere to go.
Even if girls do have somewhere to go, the current supports and infrastructure surrounding crisis pregnancies are completely inadequate,
Most of the organisations provide help once the girl is already pregnant, and I don't think that's satisfactory at all.
From a 'Today Tonight' report broadcast on 7 February 1984. The reporter is Gerry Foley.