On location for the production of the film 'Eat the Peach'.
The film 'Eat the Peach' is based on the true story of two motorcycle enthusiasts from Granard, County Longford, who were inspired by the Elvis Presley film 'Roustabout' to build their own wall of death.
On the second-last day of the shoot as the production crew prepare to film the burning of the wall of death by Vinnie played Stephen Brennan. Executive producer David Collins, says weather conditions were worse than expected, but morale was extremely high among the cast and crew.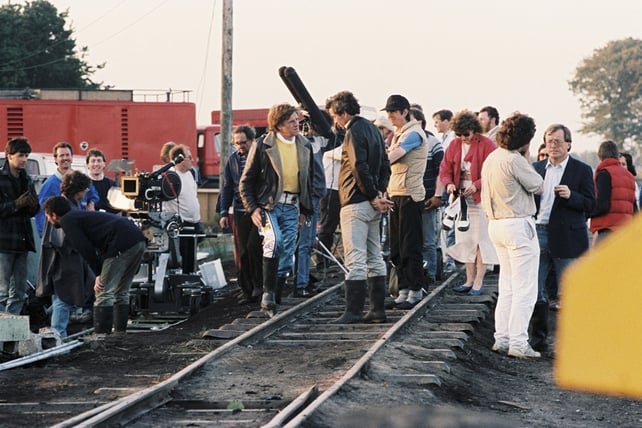 Cast and Crew of Eat the Peach (1985)
Actor Eamon Morrissey plays Arthur, a brother-in-law of Vinnie.
I suppose the whole thing is about some kind of creative force and using a creative force. And Arthur's creative force is not writing Ulysses or something. It's building a wall of death.
Producer John Kelleher talks about the efforts to promote film as a business. 'Eat the Peach' was made by Strongbow Productions.
This edition of 'Exhibit A' was broadcast on 2 December 1985. The reporter is Eamonn McCann.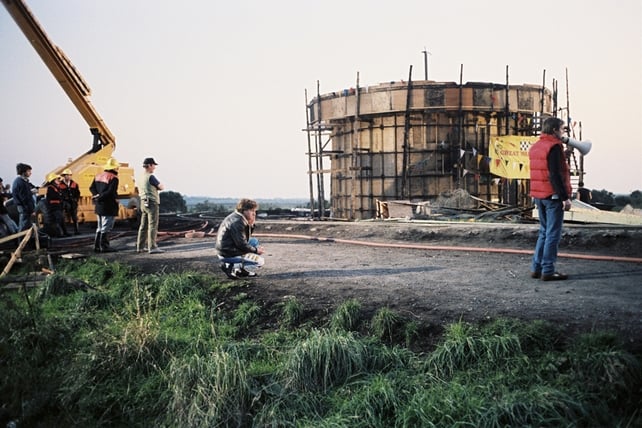 On location with 'Eat the Peach' (1985)