Eamon Morrissey on bringing a character created by Flann O'Brien to the stage in the one man play 'The Brother'.
'The Brother' is a one man stage show adapted by Eamon Morrissey from the works of Brian O'Nolan (who wrote under the names of Flann O'Brian and Myles na gCopleen).
First performed in 1974 and set in the snug of a Dublin public house the play's popularity has endured. Its one and only character 'our friend' is a pub bore, a figure Eamon Morrissey believes is known to many,
Pubs are infested everywhere with them.
This drinker of pints of Guinness and whiskey chasers entertains listeners with his philosophies and thoughts on life, delivered in a rambling fashion. These all stem from the opinions of his closest family member, referred to as 'The Brother'.
The opinions of The Brother are central to the play, yet he himself never appears on stage. Eamon Morrissey describes him as,
The layman's expert on everything.
A common thread running through all of Brian O'Nolan's characters, according to Eamon Morrissey is the manner in which the reader is brought on a journey which starts with an everyday object,
And then this wonderful mad theory evolves out of it.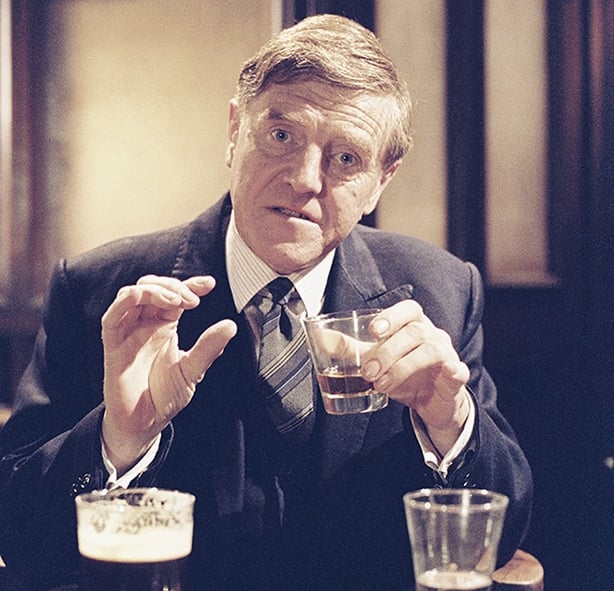 Eamon Morrissey in a scene from an RTÉ TV production of 'The Brother' (1992).
This episode of 'Kenny Live' was broadcast on 21 November 1992. The presenter is Pat Kenny.