Ireland gets a second television channel with the launch of RTÉ 2.
The clock counts down to the opening of a second RTÉ television channel. The station's new presenters Bernadette NÍ Ghallchóir, Raymond Maxwell and Roisin Harkin, welcome viewers to RTÉ 2.
The new channel promised to bring the best from the BBC and ITV with programmes like Top of the Pops and Coronation Street, alongside new home produced programmes. Film was also to be central to the scheduling with 'Bullitt' as the big opening night movie.
From ten to seven each week day three o'clock on Saturdays and six o'clock on Sundays RTÉ 2 will be bringing you the best of BBC, ITV and other first rate programming.
The 1970s were a period of great investment by RTÉ in new services. Apart from introducing colour television, the organisation was also faced with the challenge of establishing a second television station. At first, it was suggested by the Minister for Post and Telegraphs, Conor Cruise O'Brien, that a simple relay of a BBC channel would satisfy the demand for more programming while remaining inexpensive to operate. This idea was eventually dropped in favour of an indigenous channel controlled by RTÉ, following a survey of public opinion.
Taoiseach Jack Lynch launched the second television channel RTE 2 from the Opera House in Cork. The opening programme was a variety gala show among the performers were The Chieftains, Maureen Potter, Val Doonican Colm CT Wilkinson and the RTÉ Concert Orchestra.
RTÉ 2 Presenters was part of the first night launch of the new television channel broadcast 2 November 1978.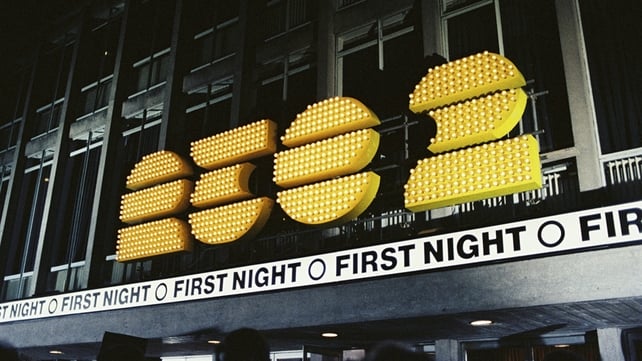 RTÉ 2 Launch at Cork Opera House (1978)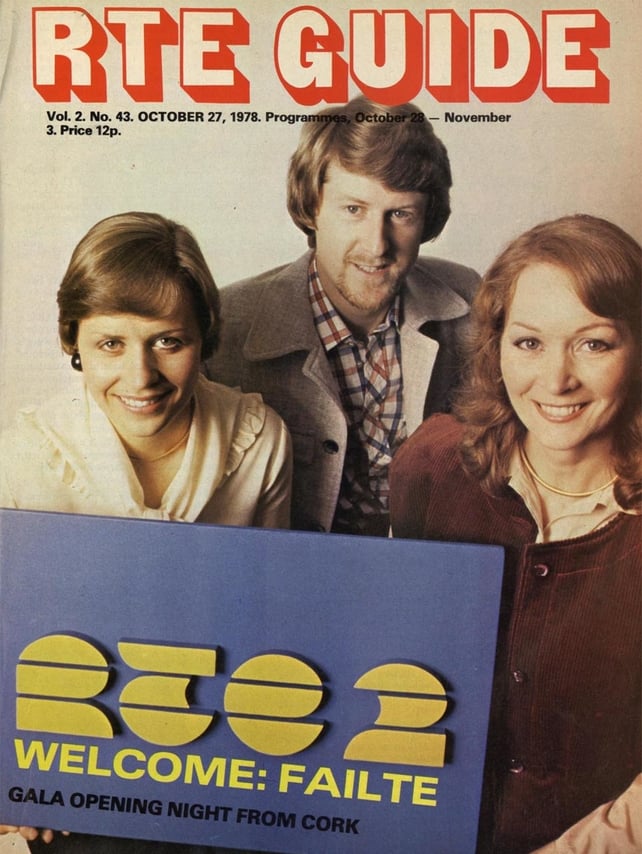 RTÉ Guide Cover 27 Oct 1978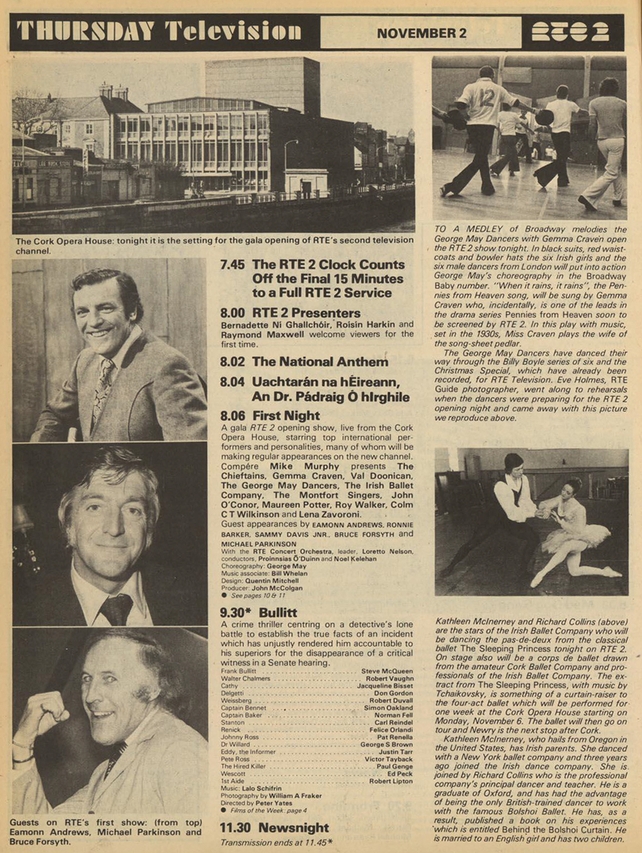 RTÉ Guide 27 October 1978 RTÉ 2 Listings for the first day of broadcasting