Two motor cycle enthusiasts from Granard, Co. Longford, Michael Donoghue and Connie Kiernan, have built a wall of death.
Reporter Pat Kenny talks to Michael and Connie about how the wall of death came about, and what it's like to live next to it. The 'Wall of Death' inspired the film 'Eat the Peach' (1986) in which two young Irish men transfixed by an Elvis Presley film in which a carnival cyclist performs an act on the wall of death, decide to put together their own wall of death. Pat Kenny went on to star as a reporter in the film.
This episode of PM was broadcast on 27 March 1979.
PM was a magazine series reporting on aspects of Irish life with interludes for music from Irish performers. PM first began on Tuesday, 20 September 1977 and ran until Thursday, 12 April 1979.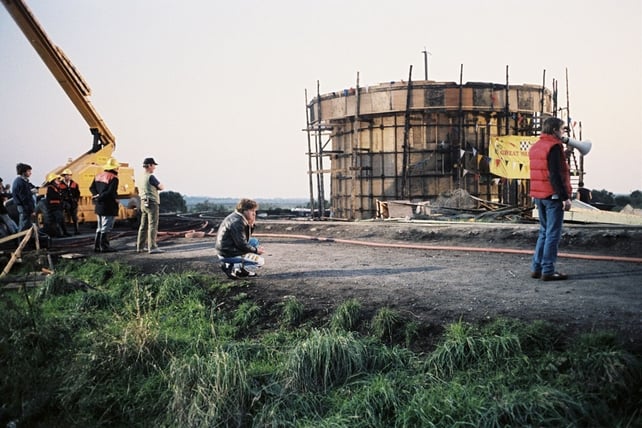 Wall of death from 'Eat the Peach' (1985)