The story of how Jimmy Rabbitte put together Dublin's best soul band ever.
In this 'Jo Maxi' special on the Dublin premiere of 'The Commitments' from 1991 Director Alan Parker says he never enjoyed making a film quite so much as he did this one.
Presenter Shauna Lowry talks to the excited cast, including Robert Arkins, Andrew Strong, Glen Hansard, Dave Finnegan, Bronagh Gallagher, Angeline Ball and Maria Doyle Kennedy.
Impressed guests at the Savoy Cinema include John Boorman, John Hurt, Brenda Fricker and Gabriel Byrne. Spot Roddy Doyle in the crowd at the party afterwards, when The Commitments band take to the stage.
This episode of 'Jo Maxi' was broadcast on 4 October 1991.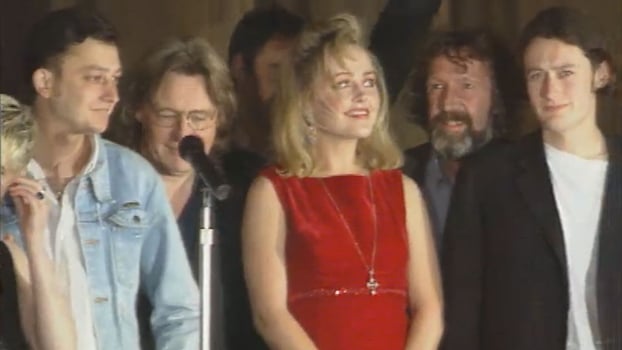 Cast members of The Commitments