How realistic is Roddy Doyle's version of Dublin?
'The Barrytown Trilogy' by Roddy Doyle is set in the fictional Dublin suburb of Barrytown. It consists of three novels 'The Commitments', 'The Snapper' and 'The Van'. 'The Commitments' was adapted into a successful musical film by Alan Parker in 1991.
Labhair láithreoir Brídóg Ní Bhuachalla le déagóirí ó Bhaile Átha Cliath faoin scannán nuair a tháinig sé amach. Cad a cheap siad faoi na drochfhocail go léir? Tugann siad a dtuairímí sa mhír seo ó 'Chúrsaí'.
'Cúrsaí' was an Irish-language television magazine programme. It was first broadcast on 14 October 1986 with Neasa Ní Chinnéide and Seán Ó Tuairisg as presenters. It was originally billed as "iris-chlár le béim faoi leith ar chúrsaí reatha an lae agus ar chúrsaí na tíre i gcoitinne" (RTÉ Guide, 17 October 1986). But it covered a wide range of topics, including politics, current affairs, arts and entertainment. 'Cúrsaí' was broadcast four nights a week, from Tuesday to Friday, on RTÉ 2. It ended on 30 May 1995.
This edition of 'Cúrsaí' was broadcast on 27 September 1991.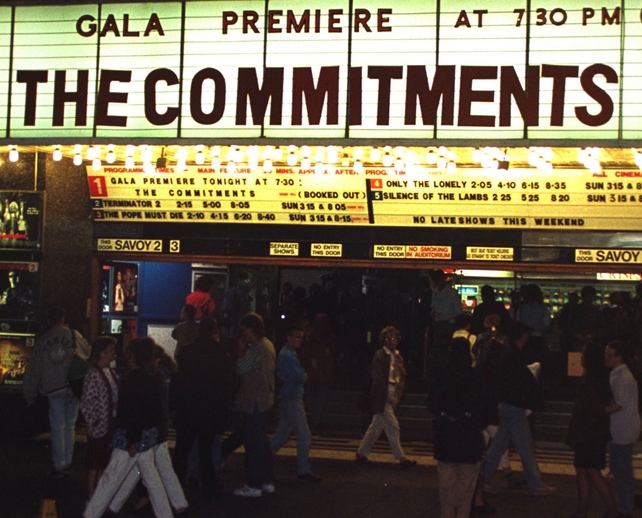 The Savoy Cinema on O'Connell Street (1991)