A snapshot of life, landscape and traditions on Whiddy Island, Bantry Bay before plans to construct an oil terminal.
Whiddy Island has a small population of fishermen and farmers. RTÉ reporter John O'Donoghue outlines the gentle way of life on the island where residents attend mass said by a priest from the mainland in the local schoolhouse.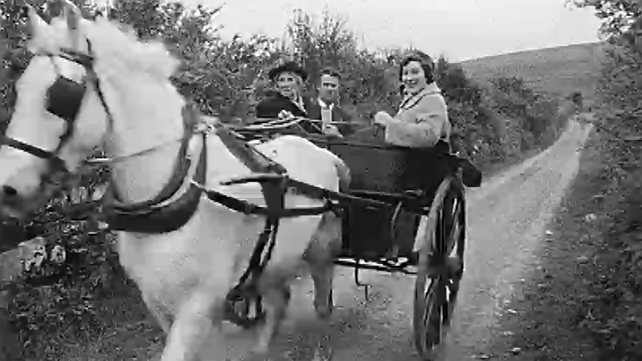 Whiddy Island (1966)
The island was largely forgotten by Cork County Council and many services were not available. Plans for industrial development on Whiddy allowed farmers to sell their land at good prices.
Michael Conlon, Cork County Manager outlines how they will attempt to maintain the unspoilt beauty of West Cork coastline by examining the environmental impact of the installations and aim to engage a landscape architect to help with the planning process.
A large oil terminal with landing installations was constructed by Gulf Oil Company in the late 1960s on Whiddy Island. It was designed to accommodate large supertankers sailing from the Middle East and came into operation in 1969.
However disaster struck on January 8, 1979 when a French oil tanker the Betelgeuse, unloading a cargo of crude oil exploded at the terminal. Fifty people were killed in the blast and subsequent fire. The Betelgeuse or Whiddy Island Disaster is known as the worst maritime disaster in Irish history.
The terminal was never fully repaired after the disaster and the Irish government took control of it in 1986 to preserve the Irish strategic oil reserve.
This excerpt from the RTÉ current affairs programme Sixty Six was broadcast on 12 May 1966.
Sixty Six was a forty five minute programme presented by John O'Donoghue and produced by Michael Monaghan. It was billed in the RTÉ guide as "Telefis Éireann's major programme on Irish and world affairs".