Edition 164 of Century Ireland with all the news from 100 years ago.
The main stories include:
Six Sinn Féiners escape from prison in Manchester
Manchester, 28 October 1919
Six Sinn Féin prisoners being held in Strangeways Prison in Manchester have escaped. They include two MPs, Piaras Béaslaí and Austin Stack.
Another Constable killed in daring attack on Meath police barracks
Navan, 4 November 1919
An attack on a police barracks in Ballivor, County Meath on 31 October has resulted in the death of a policeman, Constable Agar.
Irish Australia turns out for independence as Dev becomes a Chippewa chief
Melbourne, 5 November 1919
In Melbourne, Australia, on 3 November, a convention on the Irish race opened at which the demand for complete self-determination was clearly stated.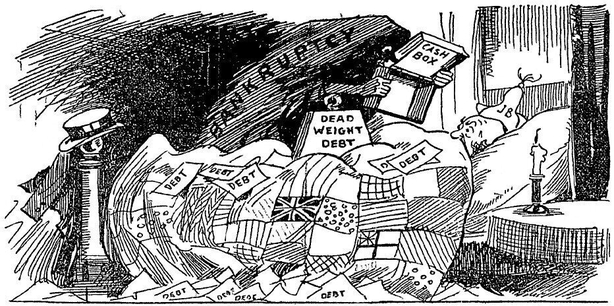 Bankruptcy looming over the John Bull (Sunday Independent, 26 October 1919)

British budget deficit soars – is government headed for bankruptcy?
Soaring British deficit causes bankruptcy fears
London, 28 October 1919
The British Chancellor of the Exchequer has announced that the estimated financial deficit for this year is set to climb to £473,645,000 – almost double the amount expected.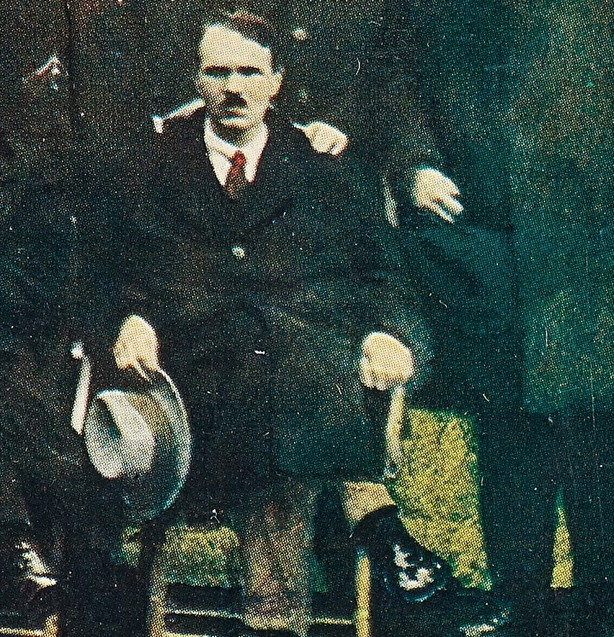 Ernest-Blythe (National Library of Ireland)
Ernest Blythe begins hunger-strike after being handed one-year sentence
Dublin, 1 November 1919
Ernest Blythe, the Sinn Féin MP for North Monaghan, has gone on hunger strike in Mountjoy Jail.
Two men killed working in GPO ruins
Dublin, 27 October 1919
Two men have been killed while working amid the ruins of the General Post Office. The building, on Dublin's Sackville Street, was occupied during the rebellion of Easter week in 1916 and was left in ruins in its wake.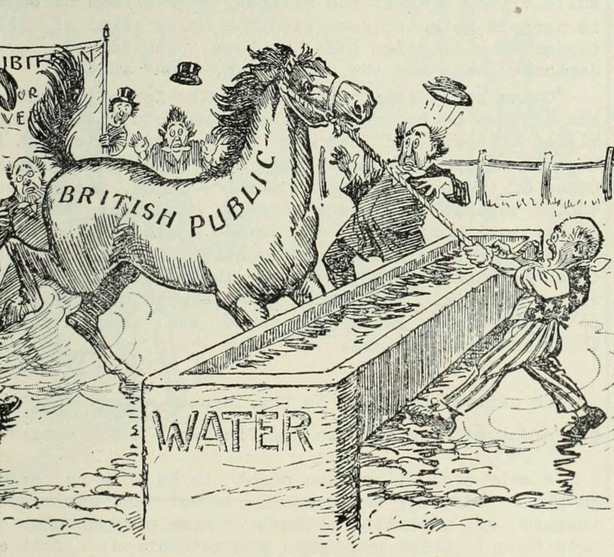 Prohibition Cartoon (Literary Digest, 29 November 1919)
Prohibition is coming
Dublin, 28 October 1919
The American prohibition campaigner, William 'Pussyfoot' Johnson, arrived in Dublin yesterday and declared that 'prohibition is coming to Ireland'.
For more from Century Ireland, visit rte.ie/centuryireland