Edition 161 of Century Ireland with all the news from 100 years ago.
The main stories from Century Ireland include: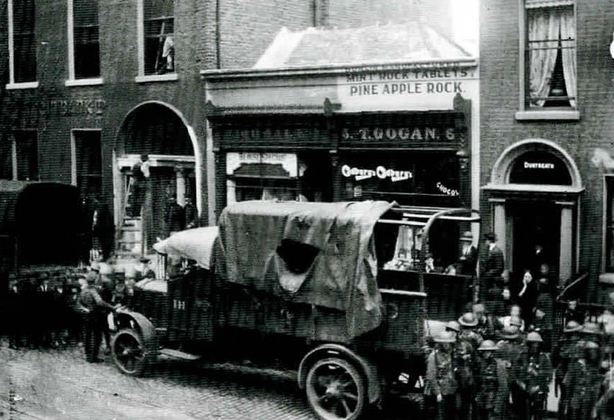 Bureau of Military History
Repression reigns in Ireland - Dáil suppressed, MPs arrested, homes and offices raided
Dublin, 13 September 1919
Dáil Éireann, the parliament established by Sinn Féin MPs in Dublin in January 1919, has been prohibited by the British authorities.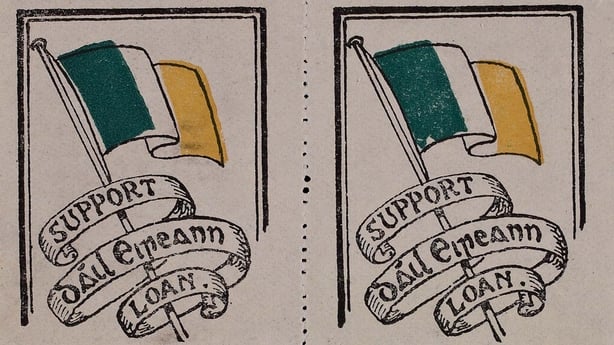 National Library of Ireland, EPH A190
Suppression of the Irish press – Times of London warns against autocratic government
Dublin, 24 September 1919
The Times newspaper in London has published a serious criticism of the British government's policy towards Irish newspapers.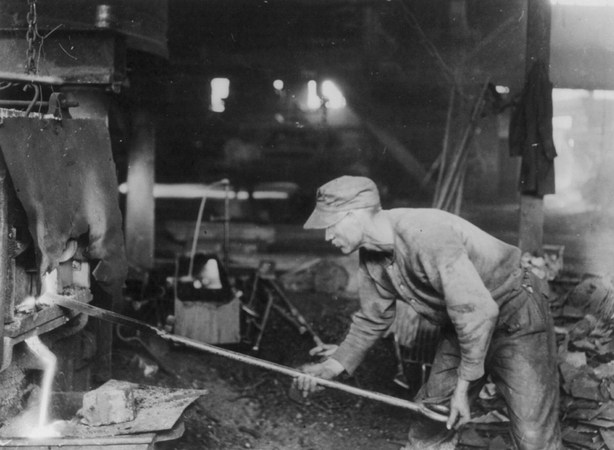 Library of Congress Prints and Photographs Division Washington, D.C. 20540 USA
327,000 steelworkers on strike across the United States
Pittsburgh, 24 September 1919
There are now 327,000 steelworkers out on strike across the United States according to a telegram issued from Pittsburgh by William Foster, Secretary of the Steel Workers' Union.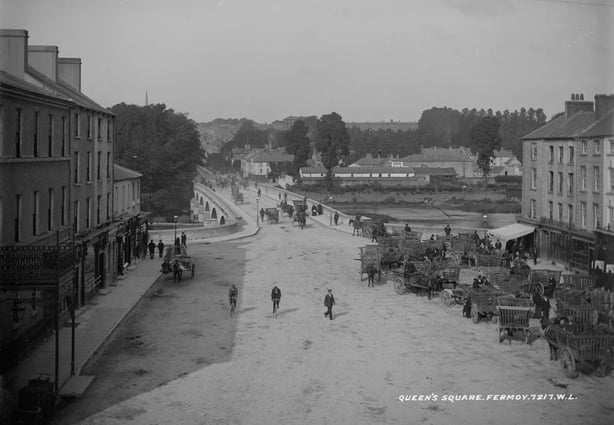 National Library of Ireland
Public meetings banned in Fermoy
Cork, 11 September 1919
A proclamation was issued yesterday by military authorities prohibiting the holding or taking part in meetings, assemblies or processions in public places in Fermoy and an area of three miles around it.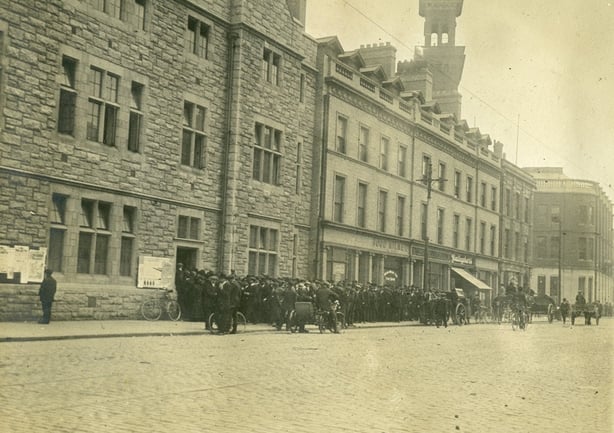 National Museum of Ireland
Killing of Dublin detective condemned as 'heinous and utterly indefensible'
Dublin, 16 September 1919
A Dublin detective died from a haemorrhage after being hit by bullets fired with 'murderous intent' by 'persons unknown'.
Confusion over Allies' position on Russia
Paris, 18 September 1919
The latest reports from the Peace Conference in Paris indicate that there is much confusion over the Allies' policy towards Russia.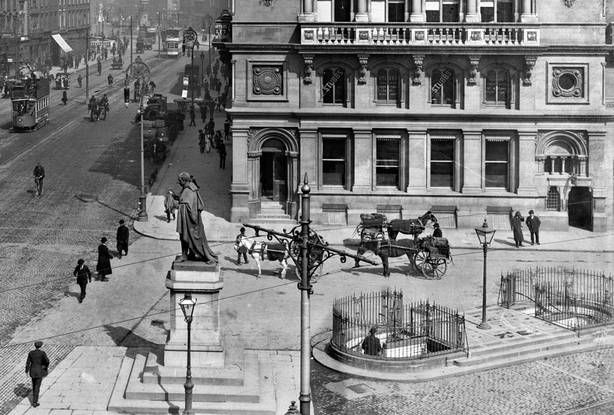 Public bathrooms on Westmoreland street, Dublin Photo: National Library of Ireland
Closure of women's toilet on O'Connell Street condemned
Dublin, 19 September 1919
The closure of the only women's public bathroom in Dublin has been described as an act of 'malignant stupidity...'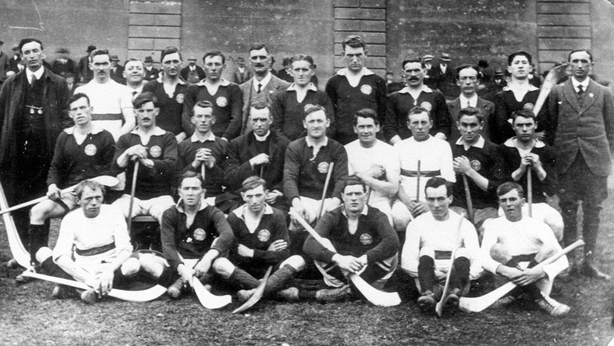 Cork defeat Dublin in All-Ireland hurling decider
Dublin, 22 September 1919
Cork brushed aside the challenge of Dublin, champions in 1917, to win the All-Ireland hurling final on a scoreline of 6-4 to 2-4 in Croke Park yesterday.
For more from Century Ireland, visit rte.ie/centuryireland