Edition 152 of Century Ireland with all the news from 100 years ago.
The main stories from Century Ireland include:
Dungarvan fisherman killed by police bullet is laid to rest
Dungarvan, 15 May 1919
The interment has taken place today of Michael Walsh, a young fisherman from Dungarvan, Co. Waterford.
Mr Walsh died from wounds suffered as a result of being shot by a local RIC officer.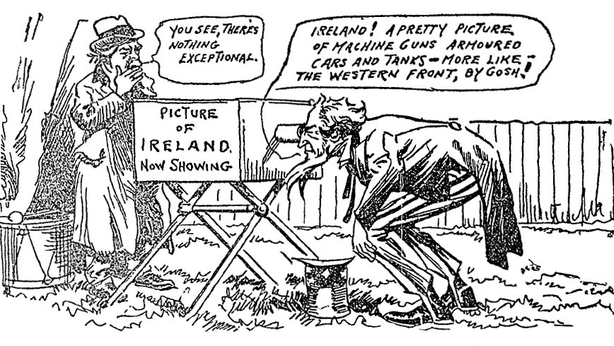 Cartoon on the state of Ireland in May 1919 - Photo: Sunday Independent, 18 May 1919
Two RIC men killed in ambush in Knocklong
Archbishop denounces crime against 'God and Ireland'
Limerick, 16 May 1919
Two RIC men were killed on 13 May when a train carrying a prisoner, Sean Hogan, was attacked by a party of armed men as it passed through Knocklong, Co. Limerick.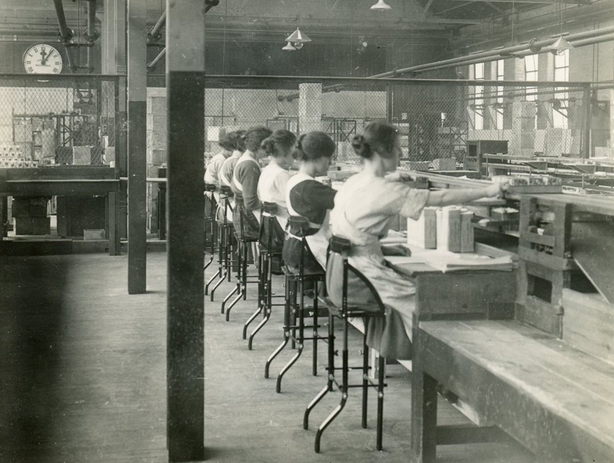 Women working in Jacob's Biscuit Factory in Dublin - Photo: Dublin City Archive
Government disbands Irish women's employment committee
Dublin, 16 May 1919
A committee established to help women into employment during the Great War is set to be disbanded.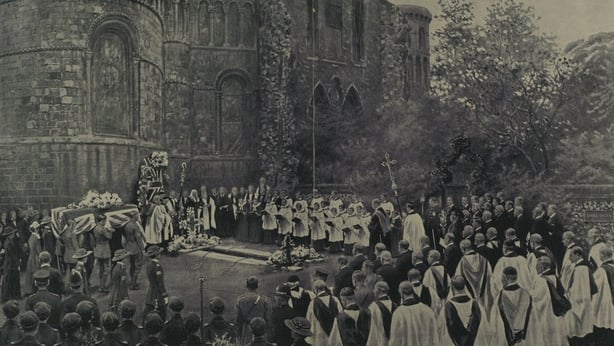 Edith Cavell's remains being laid to rest in Norwich - Photo: Illustrated London News, 24 May 1919
The body of hero nurse, Edith Cavell, finally interred
London, 16 May 1919
The interment has taken place in Norwich of Edith Cavell, a British nurse executed by Germans in Brussels in 1915 for aiding the escape of allied prisoners.
Germany voices outrage at peace terms
Paris, 21 May 1919
Allied war general, Ferdinand Foch, has said that the Allied armies are ready to mobilise at a moment's notice.
Attempted transatlantic flights end in failure and mystery
Clifden, 21 May 1919
The whereabouts of Australian aviator Harry Hawker and his navigator Kenneth MacKenzie Grieve remains a mystery, after their unsuccessful attempt to complete
the first transatlantic flight.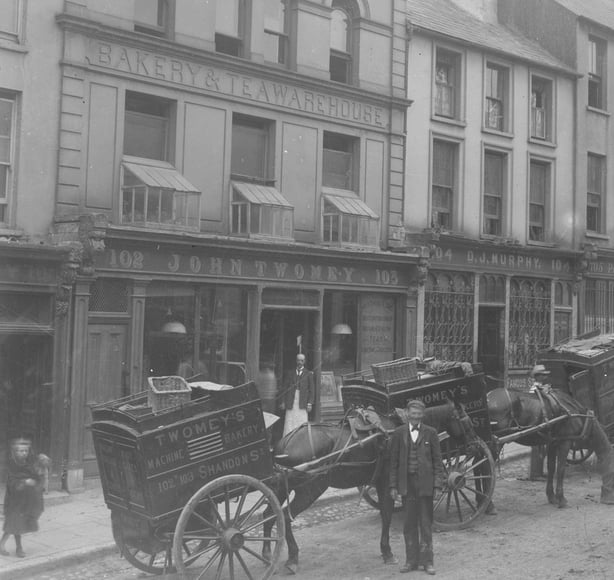 Twomey's bakery in Cork - Photo: National Library of Ireland
Bread shortage caused by Cork bakers' strike adds to hardship of poor
Cork, 21 May 1919
The industrial dispute that has crippled the bakery trade in Cork shows little sign of stopping.
For more from Century Ireland visit rte.ie/centuryireland