Edition 145 of Century Ireland is out now with all the news from 100 years ago.
The main stories include:
Tipperary clampdown as two men arrested over Soloheadbeg murders released
3 February 1919
Three men arrested in the wake of the shooting of two RIC constables in Soloheadbeg have been released.
De Valera in sensational escapes from Lincoln Jail
6 February 1919
Eamon de Valera MP has sensationally escaped from Lincoln Prison on Monday last along with Mr. Seán Milroy and Mr. Sean Mc Garry.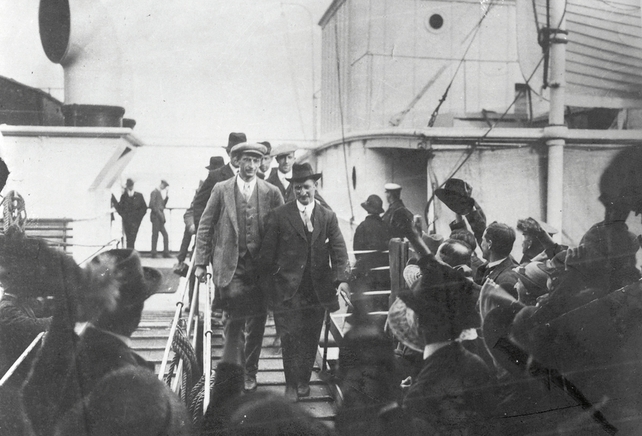 De Valera Returning from Prison
Irish independence claims boosted by American backing
10 February 1919
Irish claims to a hearing at the International Peace Conference received a boost when it was recently reported that the Foreign Relations Committee was to issue a report for submission to the Congress on resolutions requesting that the America delegates at the Peace Conference intercede on behalf of Irish freedom.
Massive Belfast strikes continue, but resolution hopes rise
10 February 1919
A resolution appears on the horizon to end the large-scale industrial unrest Belfast which has paralysed public services and vital industries in the city. Following a conference involving a committee of striking shipyard workers in Belfast and their employers, proposals were agreed which are to be put to a ballot tomorrow.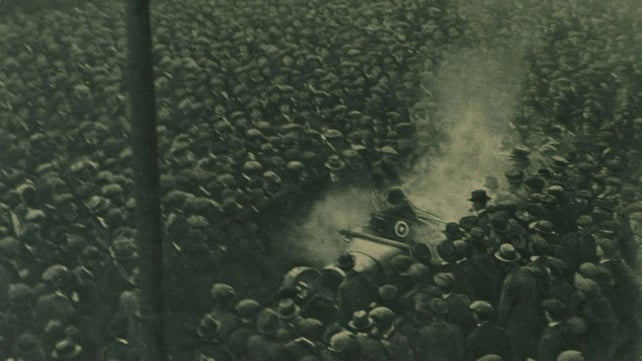 Labour Troubles in Belfast
Ireland and British social order to fore in King's opening address to new parliament
12 February 1919
King George has voiced concerns about the situation in Ireland in the course of a speech opening the new session of the Westminster Parliament.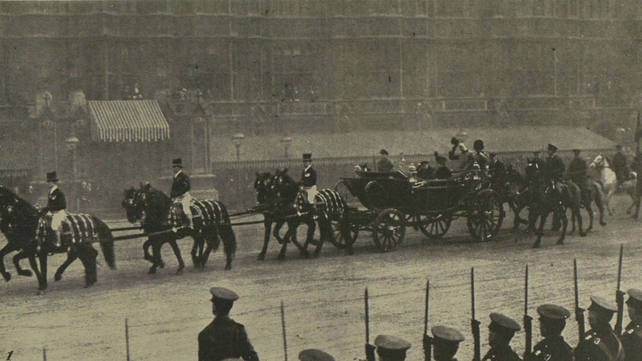 King and Queen leaving the House of Lords
Dublin trams carry 71m passengers last year
12 February 1919
Mr. William Martin Murphy, Chairman of the Dublin United Tram Company, has justified increased fares prices on certain routes following complaints about fares on the Blackrock Kingston line.
For more from Century Ireland, visit www.rte.ie/centuryireland