Irish soprano Elizabeth Woods takes a lead role in the Polish opera The Haunted Manor by Stanislaw Moniuszko.
She tells Helen McInerney what it takes to be an opera singer in this
Aside from dedication to the craft, there are the challenges of singing in foreign languages and communicating with foreign colleagues.
The annual festival brings millions of euros and a cosmopolitan atmosphere to Wexford. Artistic director Luigi Ferrari says it is difficult to book good singers, but there is some good talent here in Ireland. Also interviewed are festival chief executive Jerome Hynes and Emer Lovett, Wexford Chamber of Commerce C.E.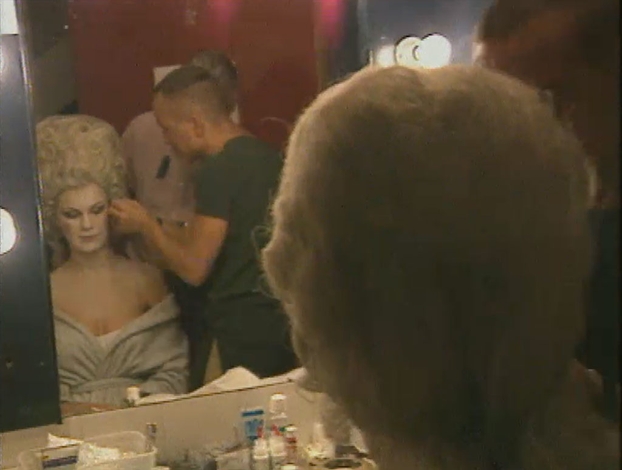 Elizabeth Woods
Nationwide report broadcast on 15 October 1999. The presenter Michael Ryan and the reporter is Helen McInerney.