Last minute preparations ahead of the opening of the Wexford Opera Festival.
South African born Christian du Plessis, along with other performers from around the world, were putting in some last minute rehearsals ahead of the opening of the Wexford Opera Festival. There are three operas being presented this year as well as highlights from the great operas which will be presented as a fringe event to the main festival.
The festival opens with Jules Massenet's 'Le Jongleur de Notre Dame'. Also on the bill are 'Le Astuzie Femminili' by Domenico Cimarosa and 'The Kiss' by Bedrich Smetana.
As the set is put in place and the orchestra rehearses for the last time, a range of fringe events are being organised, from classical concerts to children's theatre workshops.
In Wexford, they say that after a year's frantic preparations, they're seeing the recurring miracle of a successful international festival of first rank taking shape yet again.
Festival Chairman Jim Golden is confident that the festival will be a great success and is happy that all the funding is in place to pay for everything.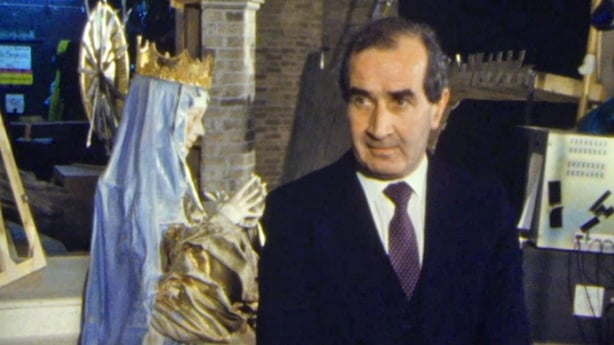 Jim Golden, Wexford Opera Chairman
Artistically and financially, I'm very happy and confident today.
An RTÉ News report broadcast on 25 October 1984. The reporter is Michael Ryan.