Norris Davidson visits the first Wexford Opera Festival in 1951, where he meets some of the principal cast members of the production of 'The Rose of Castile' by Irish composer Michael William Balfe.
Bass singer James G Cuthbert plays the villain of the piece Don Pedro which he enjoys as it is
Something to get your teeth into really.
Soprano Maureen Springer plays Queen Elvira of León, which has not taken her long to study as it is not a difficult part to play. She has previously performed at the Glyndebourne Opera Festival in a production of 'Ariadne auf Naxos' an opera by Richard Strauss but has yet to perform Mozart there.
Scottish tenor Murray Dickie plays King Carlos of Spain disguised as a muleteer called Manuel, but he disagrees this part is complicated.
You could scarcely call Balfe's operas tricky, they are just a collection of very nice melodies, occasionally strung together rather carelessly I think, he had more a gift for melody than he had a gift for operatic situation.
Neither Springer nor Dickie has a favourite role as singers get fed up singing the same song and need a break before they can become fond of the song again.
'Wexford Festival' was recorded on 30 October 1951. The reporter is Norris Davidson.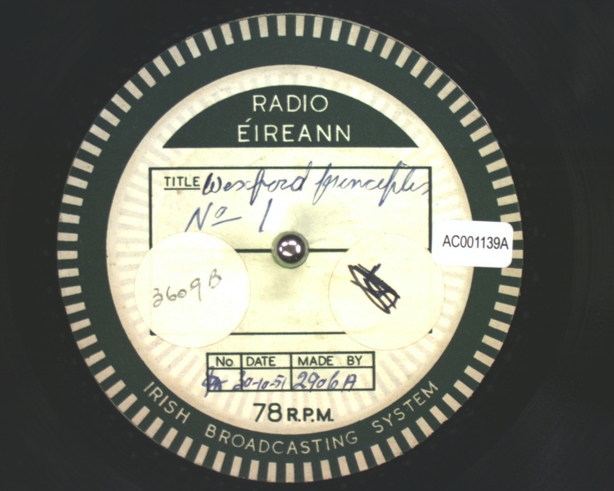 From the RTÉ Archives Acetate Disc Collection which has been digitised with the support of the Broadcasting Authority of Ireland (BAI) Archiving Scheme.