A first for Telefís Éireann with an operatic production.
'Patrick', a television opera written by Donagh McDonagh, with music by A.J. Potter, and produced by Anne Makower.
'Patrick', an Irish emigrant labourer, tries to foster good will among warring gangs in a foreign industrial town. His peace mission sees him meet with a beautiful nurse and almost gets him lynched.
The cast included Edwin Fitzgibbon, Bernadette Greevy, Othmar Remy Arthur, Martin Dempsey, Michael McCann and Patrick Ring. The Radio Éireann singers and choral society also star in the production, which was a first for Telefís Éireann.
The excerpt presented here shows the opening sequence to the opera.
'Patrick' was broadcast on Telefís Éireann on 17 March 1965.
Ahead of its broadcast on St. Patrick's Day 1965, the composer, the librettist, and the producer, wrote about the opera in the RTV Guide.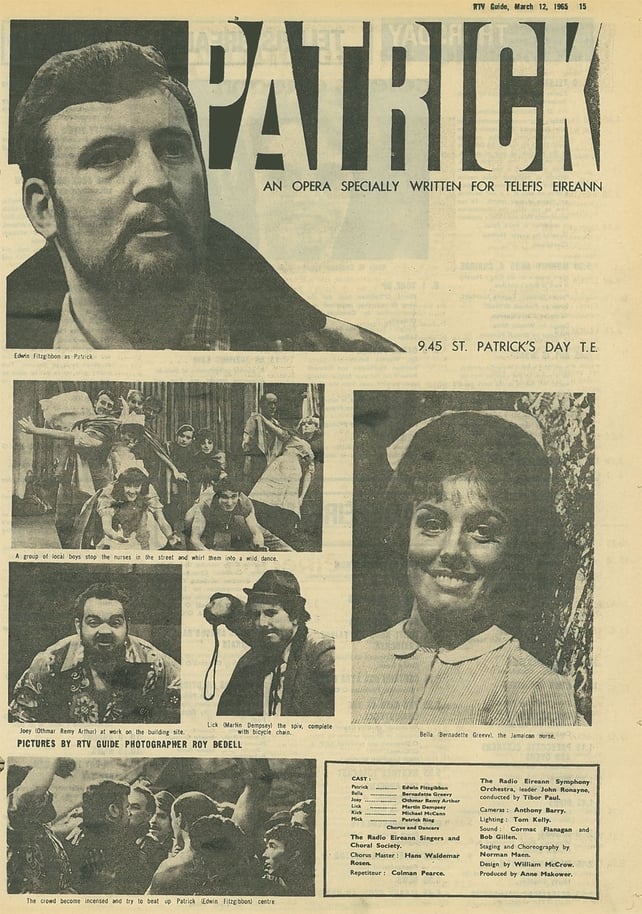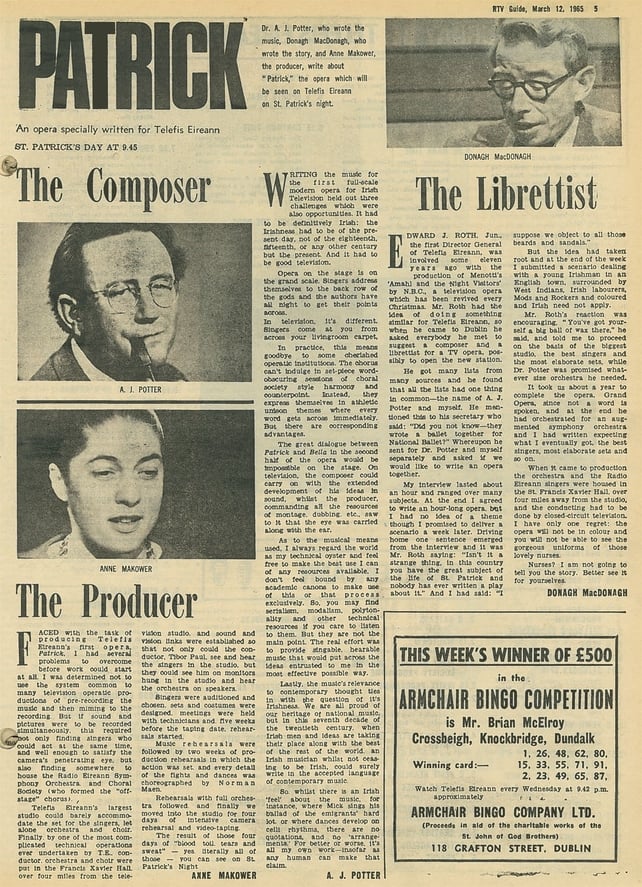 'Patrick' The Opera in RTV Guide, 12 March 1965
The day after 'Patrick' was broadcast, The Irish Press newspaper described the opera as "a poetically effective and musically adaptive script", and wrote that "Irish Television have done a good thing". (Irish Press, Thursday, March 18, 1965, p.4)