Edition 136 of Century Ireland is out now with all the news from 100 years ago.
Here is a round-up of the main stories.
Irish Labour Party won't take seats if elected
Dublin, 28 September 1918
The Irish Labour Party looks set to follow Sinn Féin's example in contesting the next general election on an abstentionist platform.
This was announced in the course of a lengthy manifesto to the 'workers of Ireland', recently published by the Irish Trades Union Congress.
Teacher's Day: massive show of support for teachers' pay demand
Dublin, 4 October 1918
Yesterday, Irish national school teachers took the day off work to sign a pledge to stand loyally together in the public measures they will undertake in the coming weeks in effort to win redress for what they claim is the extreme injustice they continue to suffer.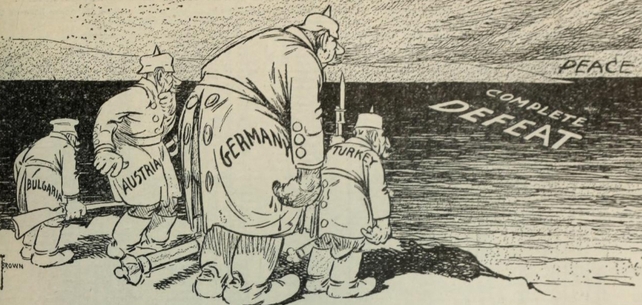 War News: resignations in German government, Allies advance, and Bulgaria surrenders
Amsterdam, 3 October 1918
With the allied forces rapidly advancing, there are signs of disarray in the German government.
A telegram from Berlin, communicated through Reuter's Amsterdam Correspondent,
states that all of the secretaries of the German state have relinquished their portfolios, including Admiral Von Hintze, Secretary of State for Foreign Affairs, and Count Von Hertling, the Imperial Chancellor.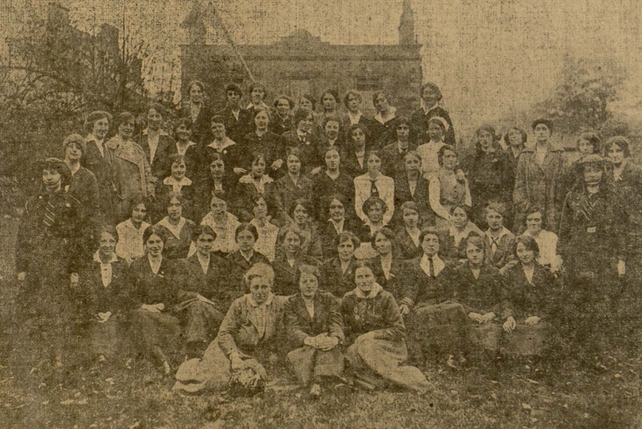 Cumann na mBan call for release of prisoners
Dublin, 28 Sept 1918
Cumman na mBan has called for Irish republican prisoners in English jails to be released immediately.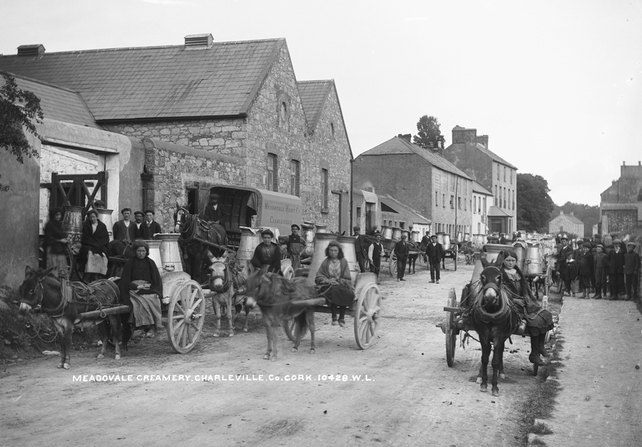 Cork milk price hike rejected by regulator
Cork, 3 October 1918
A proposed price hike for milk in Cork has been refused by the local Food Control Committee.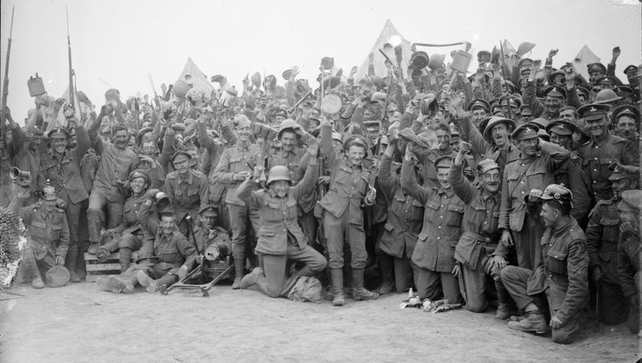 'Mammoth' auction held in aid of Royal Dublin Fusiliers prisoners fund
Dublin, 8 October 1918
A 'mammoth' auction in support of the Royal Dublin Fusiliers Prisoners of War fund was held in the Mansion House yesterday.
In attendance was the Lord Chancellor, the Lord Chief Justice and Viscount Powerscourt.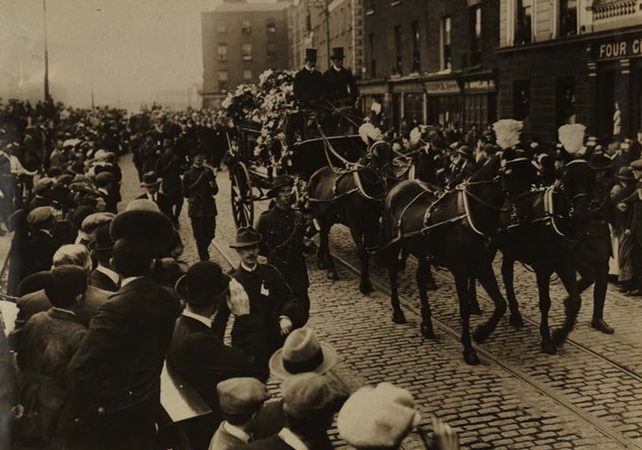 First anniversary of Thomas Ashe's death commemorated
Dublin, 30 September 1918
Hundreds of people visited the grave of Thomas Ashe in Glasnevin Cemetery today on the first anniversary of his burial.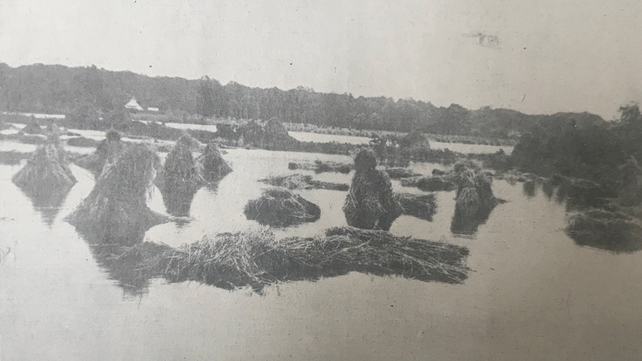 Widespread flooding across Ireland
Belfast, 8 October 1918
From north to south, the island of Ireland has taken a heavy battering from storms and flooding in recent days.

For more from Century Ireland, visit www.rte.ie/centuryireland