Edition 133 of Century Ireland is out on 15 August 2018 with all the news from 100 years ago.
Here is a round-up of the main stories.
King writes of admiration for troops after visit to France
15 August 1918
King George V has written a public letter to Field-Marshall Douglas Haig to congratulate him on the recent advances of the troops under his command. Writing from France, George V noted that when last he visited his armies at the front at the end of March they were being compelled to withdraw from certain positions.
Revealed: High number of Innocents among 1916 Dead
17 August 1918
The vast majority of those killed and injured during the fight of Easter week, 1916, were civilians.
Mrs Sheehy Skeffington voices fears for Irish women in English jails
20 August 1918
Mrs Hanna Sheehy Skeffington has returned to Ireland.
Having recently endured incarceration in Holloway Jail where she had gone on hunger strike, Mrs Sheehy Skeffington had been initially denied a permit to allow her passage back to Ireland.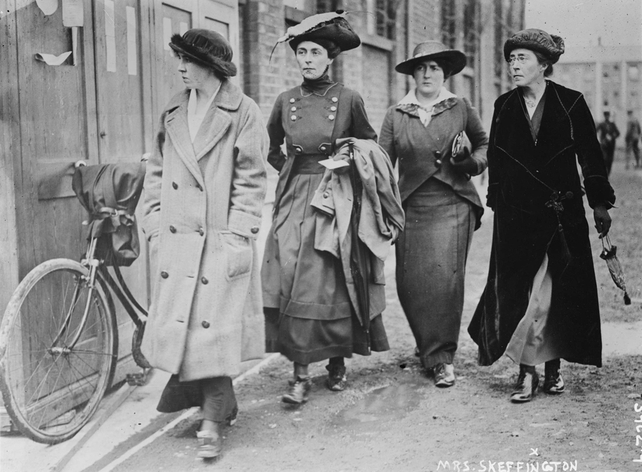 Mrs Sheehy Skeffington
Sinn Féin announce plans for coming general election
22 August 1918
Delegates from more than 65 constituencies have attended the annual meeting of the ard comhairle of Sinn Féin held this week at the Mansion House in Dublin.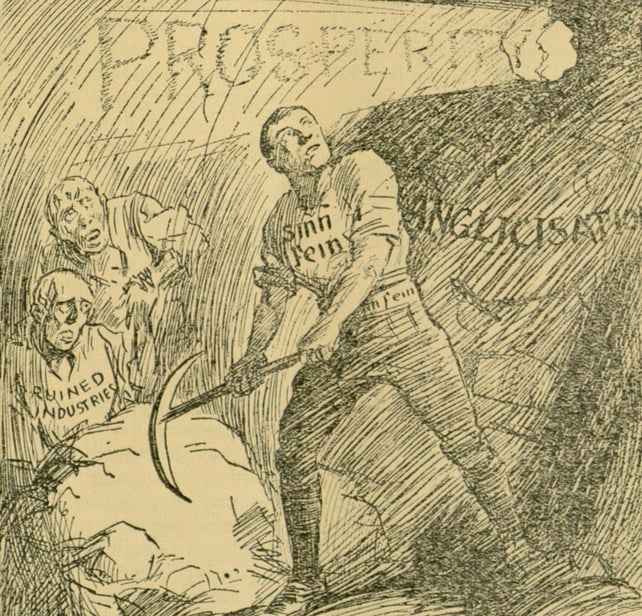 Sinn Féin Cartoon
Tribute fund to Irish nurses not yet half full
24 August 1918
Two months after it was established, the Nation's Tribute Fund to Irish Nurses has failed to raise half the sum it had hoped to achieved.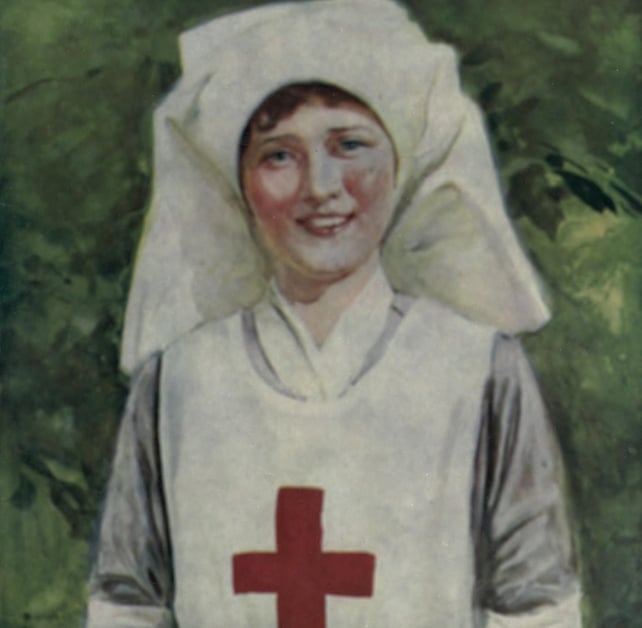 Nurse
Pope writes letter to Irish bishops
26 August 1918
Cardinal Logue has written to the press apologising for the delay in forwarding for publication the letter from Pope Benedict XV addressed to the Irish bishops. The delay was attributed to a printer's strike which prevented Messrs Browne and Nolan from printing the document.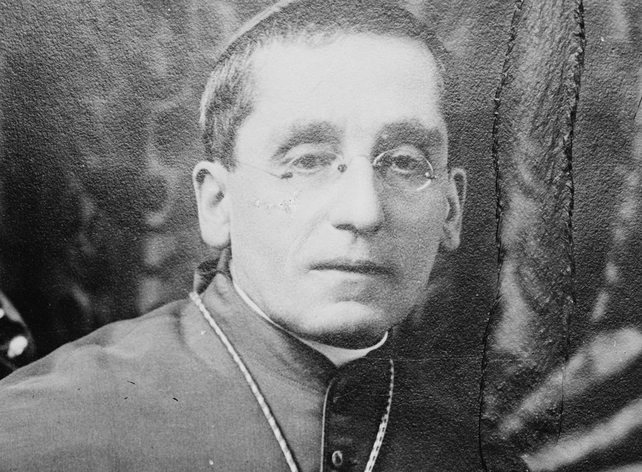 Pope Benedict XV
Strikes spread as labour tensions rise
27 August 1918
Labour unrest is spreading across many industries and much of the country.
In Dublin alone, the number of men on strike includes 17,000 concerned with the Dublin building trade, 6,000 aerodrome workers and 500 members of the Coachmakers' Society.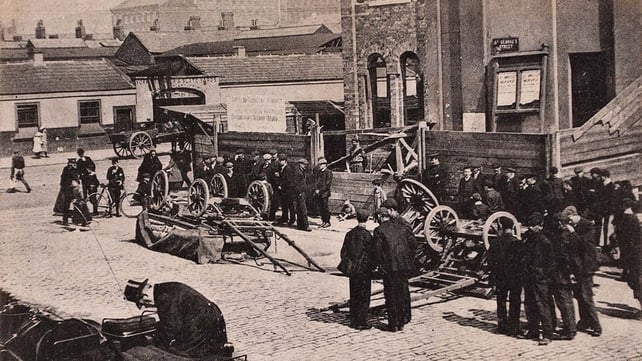 Belfast Strike
Relatives of Lusitania dead lose court case
27 August 1918
Relatives and dependents of the American citizens who perished when a German submarine sunk the Lusitania ocean liner in 1915 have had their action against the Cunard Shipping Company dismissed.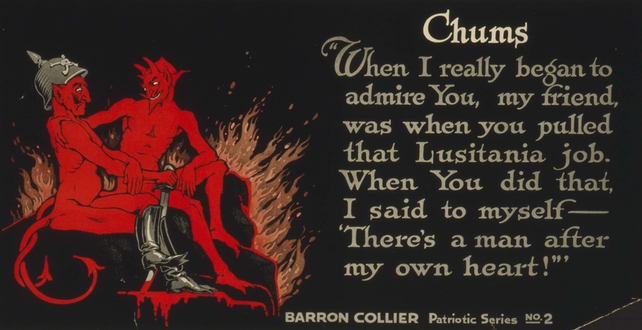 Lusitania
For more from Century Ireland, visit www.rte.ie/centuryireland