Edition 137 of Century Ireland is out now with all the news from 100 years ago.
Here is a round-up of the main stories.
RMS Leinster sunk off Irish coast– more than 500 dead
11 October 1918
It is already being described as 'Ireland's Lusitania'.
In recent days, just off the east coast of Ireland, a Holyhead-bound mail boat journeying from Kingstown was struck by German torpedos.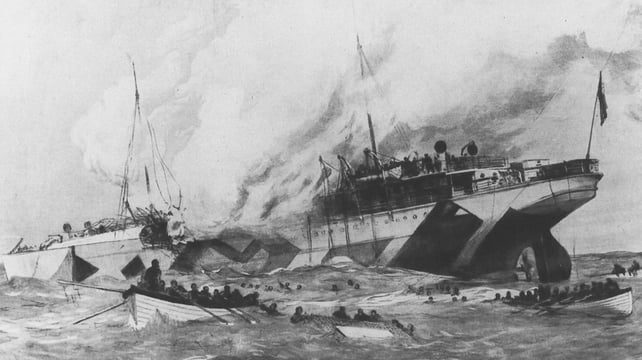 RMS Leinster
German Chancellor to U.S. President – 'We want peace'
14 October 1918
There will be no cessation of hostilities while German atrocities continue in the form of the sinking of passenger liners at sea, the destruction of towns and villages and deportations.
Furthermore, the question of an armistice is one that will be decided upon by the Allies military commander, General Foch.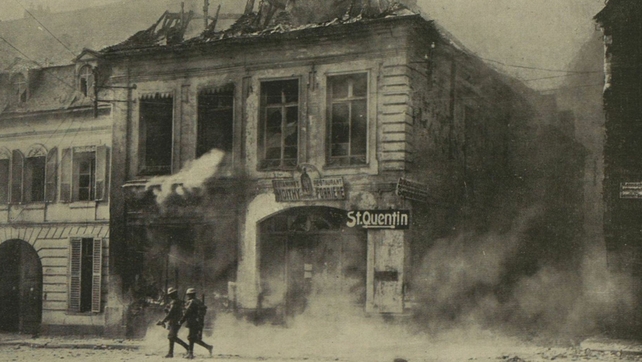 Cambrai after the Germans
Polish Independence is recognised by Britain
18 October 1918
Britain has recognised the independence of the new state of Poland. Communicating this to Count Sobranski, delegate of the Polish National Committee in Great Britain, Mr. Balfour said that the British government considered the creation of a united and independent Polish state, with free access to the sea, as a core condition of a just and lasting peace.
Continuity or Change? Sinn Fein and Irish Party set out rival election manifestos
19 October 1918
As expectations grow that a general election will be held in late November or early December, the competing forces within Irish nationalism have been setting out their electoral stalls.
John McCormack to help raise funds for Leinster victims
22 October 1918
The celebrated Irish tenor, Count John McCormack, has written to the Freeman's Journal newspaper from New York City to extend his sympathies to the friends and relatives of the victims of the Leinster catastrophe and has offered his services to help 'assauge the sorrows' of the bereaved ones.


Leinster Victims
More Irish misery at Sea – SS Dundalk torpedoed on return from Liverpool
22 October 1918
The SS Dundalk, owned by the Dundalk and Newry Steampacket Company, has been sunk following yet another German submarine attack in Irish waters.
On board was a crew of 32 under the command of Captain O'Neill, who resided with his wife and four children at Patrick Street, Dundalk.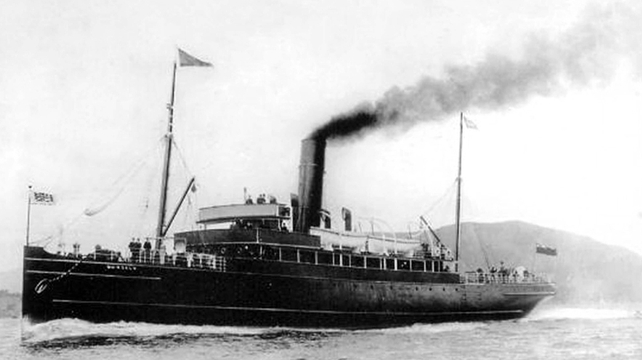 SS Dundalk (Talk-of-the-Town)
Lord French not resigning as Ireland's Lord Lieutenant, sources say
22 October 1918
Despite widespread speculation to the contrary, the Lord lieutenant of Ireland, Lord French, will not be resigning his post anytime soon.
SS Leinster disaster – could more have been done?
23 October 1918
The reaction to the attack on the RMS Leinster has been furious.
Anger and indignation have combined to stir up bitter feelings against the German perpetrators.

For more from Century Ireland, visit www.rte.ie/centuryireland