Edition 140 of Century Ireland is out on 21 November 2018 with all the news from 100 years ago.
The main stories include:
Nearly half of Irish Party retire as Parliament is dissolved
26 November 1918
The Westminster parliament has been dissolved and the new Parliament will not reconvene until January 21st 1919. In the case of the Irish Party, many of those who have served in the outgoing House of Commons will not be returning in the new year.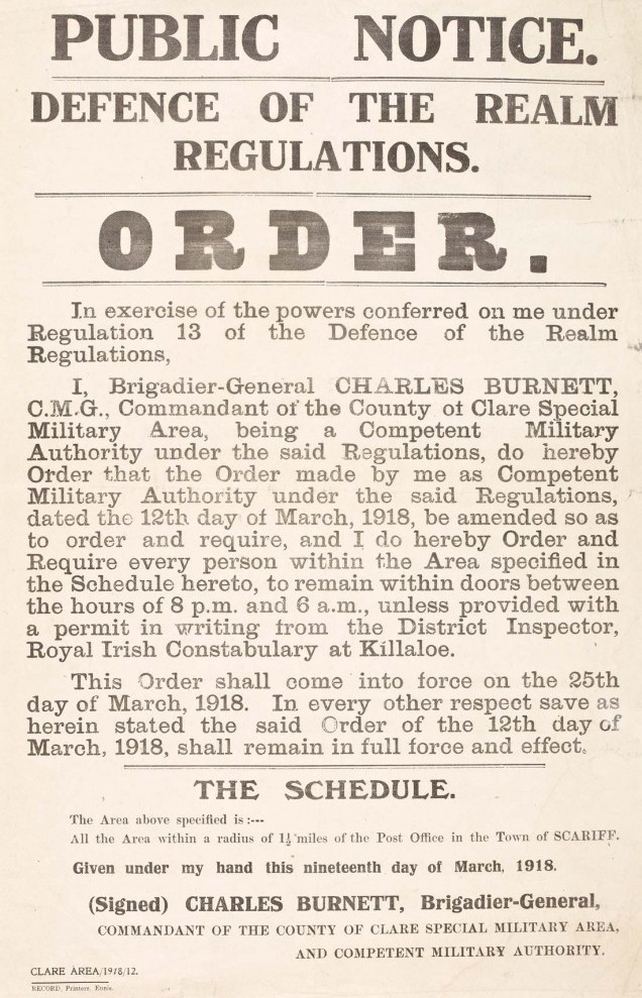 Defence of the Realm Regulations
Dismantling of Defence of the Realm regulations begins
26 November 1918
The Defence of the Realm regulations which were introduced following the outbreak of war in 1914 are set to be repealed piece by piece.

Edward Carson to stand for election in Belfast, not Dublin, amid partition fears
29 November 1918
Sir Edward Carson is to contest the forthcoming general election in the constituency of Duncairn in Belfast.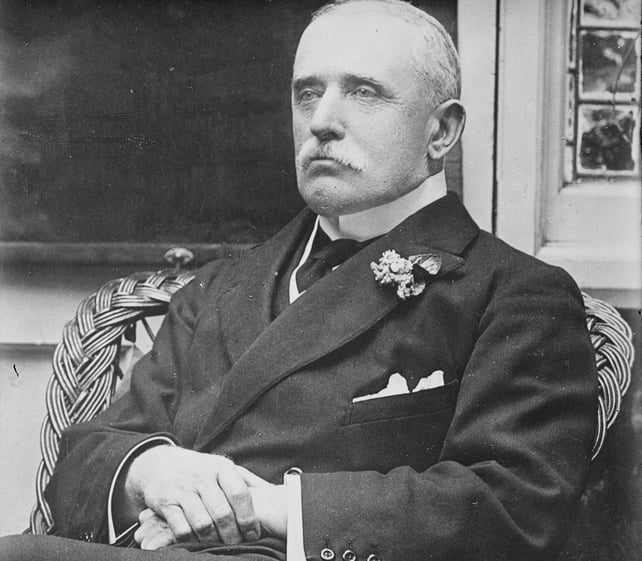 Lord John French
'Monstrous and grotesque': 7 Men appointed to new advisory council
29 November 1918
The Lord Lieutenant of Ireland, Lord French, has appointed seven men to act as an advisory council.
The seven, nearly all men of title, have been named as.....

5,500 sign up for Unemployed benefit in 3 days
29 November 1918
A major scheme to benefit unemployed persons in Great Britain and Ireland that came into operation last week has seen a massive uptake in Dublin.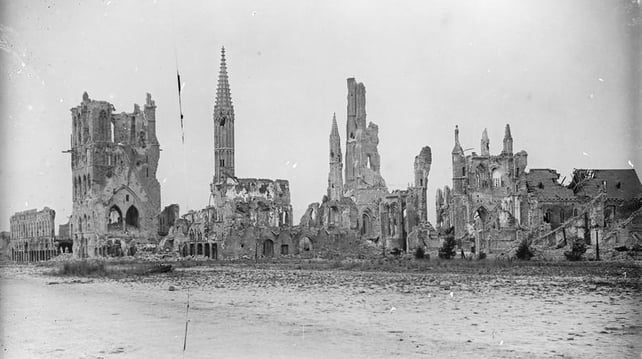 Ypres
Lloyd George British declares punitive policy towards vanquished power
30 November 1918
Germany must pay for the cost of the war 'up to the limit of her capacity', the British Prime Minister, Mr. Lloyd George, has said.

Bishops intervene to save Nationalist seats in Ulster
2 December 1918
A voting pact has been agreed between Sinn Féin and the Irish Party in six Ulster constituencies in an effort to ensure that seats that are currently Nationalist-held don't fall into unionist hands.

Kaiser confirms abdication
2 December 1918
The text of a Berlin telegram signed by Kaiser Wilhelm II has been published in which he renounces his rights to the Crown of Prussia and the German Imperial Crown and in which he has released all German officials and officers from their oath of allegiance.

For more from Century Ireland, visit www.rte.ie/centuryireland